The Wedding Beauty Regiment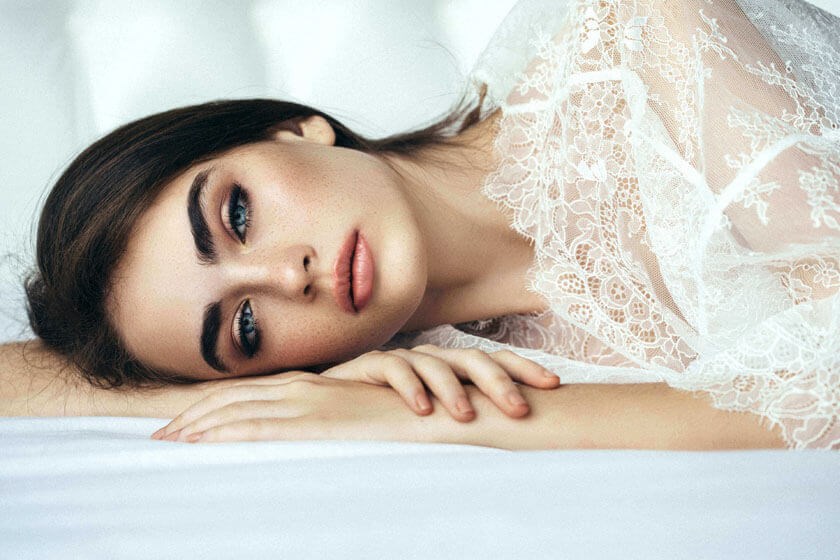 As a bride myself, I want to look and feel my very best on my big day. Preparing for a wedding can be stressful and time consuming but your skin and wellness routines should not be. I wanted to take a moment to think through the best skin, body and wellness regiments for brides to be as we get closer to the big day.
Five Months Out
Clean eating and exercise are of course what come to mind first. I have made it a priority to schedule myself a set time for exercise each day – even if it's only 20 minutes. I find cardio (running and spin) mixed in with strength training and toning (Pilates and Yoga) are the best combination for me. As for my meals, making my breakfast and lunches before I leave for work helps me to portion control my meals and stay away from unwanted carbs and high calorie snacks. My favorites are granola, yogurt and fruit for breakfast, followed by a healthy green salad with hard-boiled eggs or salmon as the protein source.
For me having a solid skin care regiment was the most important thing. I have acne spots and blemishes on my face that have bothered me for years. When I consulted with Dr. Toledo, he advised me that a chemical peel was the best way to start. Chemical peels are commonly used to reduce wrinkles, acne/ blemishes and pigmentation problems. I did ask if there was any issue doing this procedure with sensitive skin, which I myself have, but the treatment is easily tailored to different skin types. The chemical peel treatment took half an hour and I had no down time. Within 48 hours my skin began to flake and did so for about 48 hours. I can say from experience that my skin has gotten significantly brighter, smoother and the acne/ blemishes have diminished over time. A suitable time to come in for this treatment is once a month or every two months.
A final thing to consider at the five-month mark is any major surgery. This would be an optimal time as there is still a healthy recovery period. I personally have not had surgery but if there are any nagging bulges that you can't seem to rid from diet and exercise, liposuction could be solution. Similarly, a Rhinoplasty surgery for those who are unhappy with the size or shape of their nose is another option. Being happy and confidence with your appearance is crucial during this time.
3 Months Out
During my last consultation with Dr. Toledo, we discussed different treatment options to specifically target the sun damage spots on my chest and dark freckles on my face. A photofacial was the treatment Dr. Toledo recommended. This is a light therapy designed to directly target sun damage, age spots, freckles, redness, small vessels and some acne spots – think of it as an intense pulse light treatment or a supercharged photofacial. I began the BBL treatment on my face and chest with fours months to the wedding because the doctor recommended up to three sessions, a month between each, to ensure maximum results. My treatments take about 30-45 minutes and I have no down time. I do need to wait 48 hours for exercise but I can apply makeup immediately after. I have been wearing Elta daily tinted sunscreen on my face and chest to protect my skin from the sun, especially since Spring is here! I am half way through my treatments and some spots have already begun to slough off. I am excited to see the final product!
Another treatment that is ideal three months before the big day is a Laser Peel. Unlike the chemical peel, this peel instantly removes the outermost layer of your skin. This peel occurs by the laser during the treatment, instead of waiting for the chemical to take effect 48 hours later. After the treatment, you will need 48 hours after to allow your skin to heal. There may be minimal peeling, although in most cases there isn't any. The skin will be red and exposed so it is best to keep it moisturized and out of the sun. This type of treatment is deeper than a chemical peel so it should only be done quarterly. This could easily be done two months before the wedding!
1 Month Out - The Final Countdown
The final count down is on!! As expected I am full of emotions – excitement, giddiness, and yes – perhaps a bit of stress. Maintaining my fitness and clean eating regiment has been key in the months leading up to the wedding. For me, exercise is a great outlet to release stress and keeps me feeling energized. This nice Dallas spring weather has made it easier for me to keep up my running. Even on afternoons when I get home from work and am tired, a walk with my dog can make a world of difference. I have been making an effort to maintain my diet of fruits, veggies and lots of protein. My fiancé and I have been working on it together which makes it much easier for me. We have found new, delicious recipes and have been making an effort to cook at least once a week together. I take the leftovers to work for lunch the rest of the week too. It's a win-win!
A treatment I began doing once a week the month before the wedding has been the Hydration Facial. The procedure is meant to exfoliate, cleanse and infuse antioxidants directly into your skin. It feels like a light suction that leaves your pores clean and open. I leave the treatment with bright and shiny skin. There is no downtime; it's non-invasive and non-irritating.
Another procedure I also went to see Dr. Toledo about was Botox. I had a nagging forehead frown line that was becoming more pronounced over the past several months after we got engaged. Dr. Toledo assured me that it was not a problem and an easy fix! I went in two months before the wedding for the treatment. It was my first time using Botox and I was nervous but Dr. Toledo made me feel at ease. He did the injection himself, unlike many med spas that have an Esthetician handle Botox. I was very happy with the results! The frown line completely disappeared and since it was such a small injection, I still had plenty of movement to the rest of my face/forehead. No one could even tell I had it done!
After my many months of treatments and beauty regiments, I feel youthful and glowing for my big day! Dr. Toledo and his staff have been nothing but helpful and reassuring.