About Revision Rhinoplasty
A significant percentage of Dr. Toledo's rhinoplasty cases at the Highland Park Plastic Surgery Center are seeking intervention to correct deformities from a previous primary surgery. A primary rhinoplasty is one of the most difficult plastic surgery procedures to perform. Therefore, a revision rhinoplasty is even more complex due to the fact that the patient's anatomy has been altered, tissue has been removed, and scar tissue is present. The chances of achieving a desirable result diminish with each subsequent procedure—even for the best, most experienced plastic surgeons.
The most common deformities seen are over- or under-resection of the dorsum, which sometimes collapses to form a "saddle deformity." Surgeons also frequently encounter a pinched, asymmetrical tip that is either turned up or down. Often, the lateral walls collapse causing the "inverted V deformity," which may require reconstruction with cartilage from the septum, ear, rib, or even synthetic implants. Choosing your surgeon carefully is crucial in striving for successful rhinoplasty the first time. Experience matters!
Revision Rhinoplasty Reviews
"Five Stars - I went to Dr. Toledo after a disaster of a nose job 5 years ago in Mexico. It took me at least 6 months to gain the nerve to go to a consultation because of my previous doctor. From the first time I met Dr. Toledo he had my complete confidence. He has very knowledgeable about revision nose jobs and showed me on his computer how he was going to fix it. My husband really liked him too and said he likes a man that will look you in the face and tell you the truth. The week after surgery I went in to have my cast removed and was so happy I started crying. The ugly nose I had before was now straight, smooth and beautiful. I looked like myself, not like a monster anymore. It has been 2 months and I'm completely healed and looking good. I only wish I had done it sooner. Thanks Dr. Toledo you are a miracle worker."
- Anonymous /
Vitals /
Aug 21, 2016
"I researched a lot of doctors online and found Dr. Toledo. His before and after pictures and experience with revision rhinoplasty exceeded the other doctors I researched. I went in for a consultation at the beginning of December and just had my revision rhinoplasty over Christmas break. The results are incredible. The first nose job I had in NYC a few years ago left my septum collapsed and looking off center. Dr. Toledo was able to repair the septum and make my nose in proportion with my chin."
- P. /
Healthgrades /
Jan 04, 2017
"30$$ Doctor, great experience - Great, I am a 24 y/o male. Broke my nose 3 different times. This was my 4th nose surgery. I can breathe through my nose when I run and my nose looks great. He explained all the different things that can go wrong. If ur in the Dallas area use this guy forsure!Great doctor."
- A. /
RealSelf /
Jun 07, 2018
"In August 2019 I had a revision rhinoplasty by Dr. Toledo. My first rhinoplasty in 2018 I regrettably chose another surgeon who made my nose go from bad to worse & I often cried over what the other surgeon did to my face. After a year of tears & feeling hideous from a lumpy misshapen nose I consulted with Dr. Toledo and scheduled my revision. My results are beyond incredible! Not only did he fix what the other surgeon damaged, Dr. Toledo gave me a smaller, symmetrical, and beautiful nose! My confidence has improved dramatically, no more feeling insecure about a large lumpy nose. He is very professional, highly skilled, and the best at what he does. I highly recommend him for rhinoplasty. So much love and respect for him."
- A.F. /
Google /
Jan 30, 2020
"I absolutely love Dr. Toledo and his team! I had revision rhinoplasty/septoplasty done a little over 2 weeks ago and love the results ! I can also breathe through my nose finally! I heard about Dr. Toledo through a friend after seeing the phenomenal job he did on her nose. I would definitely recommend Dr. Toledo!"
- A.B. /
Google /
Jul 17, 2020
Previous
Next
You may be an ideal candidate for revision rhinoplasty if you want to amend or repair the results of your previous rhinoplasty. The revision surgery is often done to restore the form and function of your nose. You should have realistic expectations before seeking a revision procedure and understand that this procedure can be much more complicated than the original rhinoplasty. The degree of your nasal deformity should outweigh the risk and expense of the surgery, and Dr. Toledo will help you make that determination.
For this procedure, Dr. Toledo will either use an open or closed approach. During the open approach, which is the most common, Dr. Toledo will separate the skin from the cartilage and bone, which allows him more visibility during the procedure. Dr. Toledo will then reshape the nose to the desired frame. The closed technique is less invasive and is used for less complicated revisions. In some cases of revision rhinoplasty, a bone or cartilage graft or synthetic implant may be needed to help with the reconstruction process and strengthen the architecture of the nose.
Prior to performing nose revision surgery, Dr. Toledo will meet with you during a consultation in order to determine your unique needs and goals before creating a customized treatment plan. Revision rhinoplasty is performed under general anesthesia at our state-of-the-art facility. The duration of your surgery depends on the amount of reconstruction required to achieve your desired results. Following the procedure, you will wear a nose cast for 5-6 days and will attend a follow-up appointment to remove both the cast and stitches. This will also allow Dr. Toledo to assess your recovery progress. Due to the fact that revision surgery can most often be more complex than the primary surgery, the recovery may be somewhat longer. You may experience a little more bruising and swelling.
Frequently Asked Questions
How long should I wait after my original rhinoplasty?
It is important to give your nose time to heal after a rhinoplasty. In many cases, it can take a year for the inflammation and swelling to fully subside and the final shape of your nose to be visible. Once your nose has completely recovered from rhinoplasty, you should take time to assess how you feel about the appearance before scheduling a consultation at the Highland Park Plastic Surgery Center for revision rhinoplasty.
How common are revision rhinoplasty procedures?
Rhinoplasty is one of the most popular cosmetic surgeries, and most patients are happy with their results. However, rhinoplasties are also one of the most difficult of all cosmetic procedures to perform, and, therefore, have a high revision rate – approximately 5 to 15% – even among experienced, board-certified surgeons. Poorly trained, inexperienced surgeons will have a much higher revision rate.
How can I ensure that I will receive better results with a revision procedure?
It is extremely important to do your research when looking for a plastic surgeon to perform your revision rhinoplasty. Dr. Toledo is a skilled plastic surgeon with a special interest in revision rhinoplasty who understands the advanced techniques and expertise required to perform revision rhinoplasty. Despite this, there are no guarantees in cosmetic plastic surgery. Dr. Toledo will not accept you as a patient unless he is confident that he can improve your appearance, as well as that your expectations are reasonable.
Will I need cartilage grafting?
For some revision rhinoplasty procedures, cartilage grafting may be necessary. This is performed by taking bone and/or cartilage from a part of the body—such as your septum, ears, or ribs—and using it to restructure your nose. Typically, this is only required in severe cases, or if your cartilage was jeopardized during the initial rhinoplasty procedure. Cartilage grafting may be used to help support the structure of your nose. Dr. Toledo will discuss the possibility of cartilage grafting during your consultation.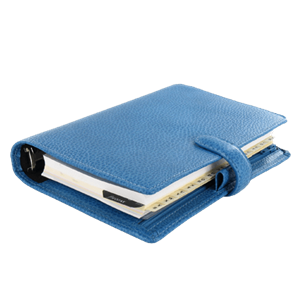 Plan Your Procedure
Average Cost

$9,000

-

$10,500

Procedure Recovery Location

Outpatient
Contact Us
Highland Park Plastic Surgery Center is committed to ensuring that you receive the results you want, especially if you have had a negative experience with your initial rhinoplasty performed elsewhere. During your consultation, we will work with you to understand your concerns and goals before discussing your options in order to give you the best possible outcome. If you are interested in revision rhinoplasty and wish to schedule a consultation with Dr. Toledo, contact our Dallas, Texas office today.
Related Procedures