As you begin to age, your body can start to lose collagen and elasticity, causing your skin to become thinner and looser with less resilience. To improve jowls, fine lines, wrinkles, deflated cheeks, and loose skin, board-certified plastic surgeon Dr. George A. Toledo and his skilled team provide nonsurgical skin tightening. This nonsurgical skin tightening treatment uses light technology to stimulate the body's natural healing process in order to restore collagen production. Nonsurgical skin tightening is specifically designed for smaller areas, such as the face and neck, but it can be used on all areas of the body and requires no downtime afterward, making it a quick and convenient procedure performed at Highland Park Plastic Surgery Center. Keep in mind that results are minor. For a more dramatic, long-term result, you may opt for a facelift. Contact our Dallas, TX facility to learn more and to schedule your initial consultation.
Reviews
"So impressed with Dr. Toledo's rhinoplasty results! And even more impressed with how much my breathing has improved! I didn't even realize how blocked my breathing was until now, it really is life changing. Beautiful results. And a perfect little nose!"
- J.D. /
Yelp /
Mar 24, 2019
"Where to start? I guess I'll start by saying that Dr. Toledo is an actual magician. I grew up playing tennis with one of his daughters, so my family has known and loved the Toledos for a long time. I had heard over the years that Dr. Toledo was the best Plastic Surgeon in the business, but I couldn't say from first hand experience that that was true - until now! Without a doubt, his knowledge and skills are unparalleled. The aftermath of my procedure is more wonderful than I ever could have imagined. I never expected perfection, but it could not be more perfect. In a world where imperfect people with imperfect bodies demand perfection, Dr. Toledo is the most trustworthy and talented surgeon for the job. His office staff is wonderful. The surgery suite is top notch. I love that it was private and I could get in and out so quickly. My recovery was a breeze. Absolutely one of the best decisions I've ever made!"
- A.M. /
Google /
Dec 22, 2021
"I typically am only a reader or reviews but my experience with Dr. Toledo and his "girls" was so outstanding I'm submitting my first review. I came to Dallas from Alabama for a full facelift and eyelid surgery. My cousin, a Dallas doctor, in Highland Park had a facelift last year and she raves about Dr. Toledo. So, I went to Dallas for a weekend of shopping and for my consultation appointment. Dr. Toledo did a very thorough evaluation, explained all his recommendations, and answered all my questions. I have never been to a doctor's office that was so warm and caring. I scheduled my surgery, and his nurses gave me everything I need to get ready. I had a face/neck lift and eyelid surgery in April 2021. I stayed in Dallas for about 10 days then headed back home. I look at least 15 years younger. I didn't feel like I had to hide, my recovery was fast and painless. My husband keeps calling me his trophy wife, I know if sounds bad, but I love it. We have been married for 30 years and this rejuvenation has given us a new spark. This is the best decision I have ever made."
- M.J. /
Google /
Nov 21, 2021
"My 55 year old face looked like it was melting in the Texas heat. My forehead and eyes were droopy making me look tired all the time and my neck was hanging down like a turkey. Needless to say, it was time to talk about a facelift because I looked about 15 years older than I should. I have always heard Dr. Toledo's name mentioned by ladies as the facelift king. I met with him and he recommended a face and neck lift, forehead lift and upper eyelid surgery. He also required I get medical clearance prior to surgery which I appreciated. I had my surgery in May. My recovery was quick, and I went back to work in 10 days. I had no discomfort or bruises but did have to keep ointment in my eyes for a couple of days. My results are perfect, I look like I'm forty again. My neck is smoothed with no sagging, but I love my forehead and eyes. People keep telling me my eyes look so bright and I look really happy. Well I look that way because of this incredible surgery but an excellent surgeon. Dr. Toledo and his staff are as good as it gets. After my experience with surgery and recovery I trust him completely. Update: Still so happy with my looks."
- B.T. /
Google /
Nov 14, 2021
"I had a rhinoplasty with Dr. Toledo 2 weeks ago and I love my results. The entire process from consultation to surgery was very easy. My mom even said she was amazed at how caring the entire staff is. Dr. Toledo is very confident and that made me feel good about choosing him. I saw multiple doctors in Dallas/Fort Worth and Dr. Toledo is the only one who addressed my exact concerns about surgery. He showed me what to expect by using computer imaging and after 2 weeks my nose pretty much looks exactly like the imaging. The surgery was painless, I just had swelling in my nose that feels like nasal congestion for a couple of days after surgery. I had surgery on Thursday and went back to work on Monday. Dr. Toledo's staff spent a lot of time answering my questions and walked me through what to expect. I am so thankful my family doctor referred me to Dr. Toledo. After years if hating my nose, I now love it. I highly recommend Dr. Toledo. "
- M. /
Healthgrades /
Nov 12, 2021
Previous
Next
Nonsurgical skin tightening is an ideal treatment for patients with:
A desire for younger-looking skin
Loose skin on the neck, face, or body
Wrinkles and fine lines on the face
A need for a procedure with no downtime
A desire to avoid a more invasive surgical procedure
A nonsurgical skin tightening treatment is performed in one of our comfortable, spacious treatment rooms at our facility. The treatment area will be cleaned and prepped, and you will need to wear protective goggles to protect your eyes from the light. The handheld skin tightening device is then passed over your skin as it delivers light energy. The handpiece has a built-in contact cooling system to decrease any discomfort and protect the skin during the treatment, but you might experience a slight heating sensation. The procedure time will vary based on the size of the area being treated, but typically, the session lasts about 30 minutes.
Following a nonsurgical skin tightening treatment, you will be able to return to your normal daily routine. It is important that you wear sunscreen and limit sun exposure as your skin heals. You may be able to notice some differences in your skin, but optimal results typically take about 6 – 12 weeks to occur. For some patients, a series of treatments will yield the best outcome. During your consultation, Dr. Toledo and his team will create a treatment plan with the recommended number of sessions to create your ideal results.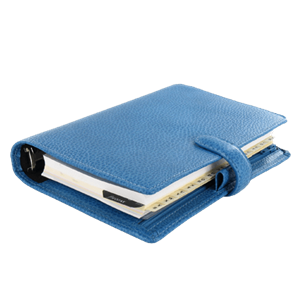 Without any necessary downtime or the worry of scarring that goes along with a surgical procedure, nonsurgical skin tightening may help you get the tighter and firmer skin you desire. Dr. George A. Toledo and his aesthetic team at Highland Park Plastic Surgery Center are proud to offer this innovative procedure option for Dallas, TX patients. To learn more, contact our state-of-the-art facility to schedule your initial consultation.
Related Procedures