As you begin to age, your body can start to lose collagen and elasticity, causing your skin to become thinner and looser with less resilience. To improve jowls, fine lines, wrinkles, deflated cheeks, and loose skin, board-certified plastic surgeon Dr. George A. Toledo and his skilled team provide nonsurgical skin tightening. This nonsurgical skin tightening treatment uses light technology to stimulate the body's natural healing process in order to restore collagen production. Nonsurgical skin tightening is specifically designed for smaller areas, such as the face and neck, but it can be used on all areas of the body and requires no downtime afterward, making it a quick and convenient procedure performed at Highland Park Plastic Surgery Center. Keep in mind that results are minor. For a more dramatic, long-term result, you may opt for a facelift. Contact our Dallas, TX facility to learn more and to schedule your initial consultation.
Reviews
"So impressed with Dr. Toledo's rhinoplasty results! And even more impressed with how much my breathing has improved! I didn't even realize how blocked my breathing was until now, it really is life changing. Beautiful results. And a perfect little nose!"
- J.D. /
Yelp /
Mar 24, 2019
"Beautiful work on my face & neck, a perfect result! - I had a low level of discomfort, no complications, no regret whatsoever. My PS is an excellent artist/doctor. He did beautiful work on my face & neck, literally perfect result. I had a great experience all around, I am getting a breast reduction next year, because I believe my dr.to be one of the best surgeons in our area."
- L.F. /
RealSelf /
Sep 09, 2023
"Dr. Toledo is 11/10. He made my process extremely smooth and painless, and I can't express how happy I am with my results! Highly recommend."
- C.P. /
Google /
Aug 29, 2023
"I had already had a rhinoplasty in 2016, and it was totally botched!!! Dr. Toledo completely saved my face! You can see for yourself with the before and after. It is perfect for my face and I could not be happier! This is 3 months post op."
- A.K. /
Yelp /
Aug 23, 2023
"I am doing this review on behalf of my wife. I don't see where all the negative reviews come from with Dr. Toledo. Does he pretend to be your best friend during the process? Absolutely not, but my wife had nothing but great things to say during the entire process. I joined the day of surgery, and the office staff was very knowledgeable. Dr. Toldeo even pulled me aside upon my departure from the office to discuss any of my potential concerns. My wife has long disliked the appearance of her nose and decided to go with Dr. Toledo because of his expertise in plastic surgery and ENT. Not only has she fallen in love with her nose, but she can now breathe much better because of the restructuring of her septum. Dr. Toledo went the extra mile in addressing more than just appearance. He promised an exceptional product and more than delivered on his promise. Thank you for giving my wife something she can enjoy for the rest of her life! - R & ML"
- R.L. /
Google /
Jul 26, 2023
Previous
Next
Nonsurgical skin tightening is an ideal treatment for patients with:
A desire for younger-looking skin
Loose skin on the neck, face, or body
Wrinkles and fine lines on the face
A need for a procedure with no downtime
A desire to avoid a more invasive surgical procedure
A nonsurgical skin tightening treatment is performed in one of our comfortable, spacious treatment rooms at our facility. The treatment area will be cleaned and prepped, and you will need to wear protective goggles to protect your eyes from the light. The handheld skin tightening device is then passed over your skin as it delivers light energy. The handpiece has a built-in contact cooling system to decrease any discomfort and protect the skin during the treatment, but you might experience a slight heating sensation. The procedure time will vary based on the size of the area being treated, but typically, the session lasts about 30 minutes.
Following a nonsurgical skin tightening treatment, you will be able to return to your normal daily routine. It is important that you wear sunscreen and limit sun exposure as your skin heals. You may be able to notice some differences in your skin, but optimal results typically take about 6 – 12 weeks to occur. For some patients, a series of treatments will yield the best outcome. During your consultation, Dr. Toledo and his team will create a treatment plan with the recommended number of sessions to create your ideal results.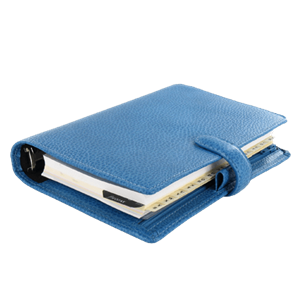 Without any necessary downtime or the worry of scarring that goes along with a surgical procedure, nonsurgical skin tightening may help you get the tighter and firmer skin you desire. Dr. George A. Toledo and his aesthetic team at Highland Park Plastic Surgery Center are proud to offer this innovative procedure option for Dallas, TX patients. To learn more, contact our state-of-the-art facility to schedule your initial consultation.
Related Procedures