Hollow or sunken facial features can make you appear significantly older than you actually are, and no one wants to be mistaken for being older than their true age. At Highland Park Plastic Surgery Center, double board-certified plastic surgeon Dr. George A. Toledo offers facial implants to restore youthful volume. Over the years, many men and women who were unhappy with changes in their facial appearance, often due to genetics or changes brought on by aging, have undergone facial implants surgery with Dr. Toledo to enhance their features. At Highland Park Plastic Surgery Center, Dr. Toledo and his team can provide facial implants in order to enhance the cheeks and chin. During your initial consultation, Dr. Toledo can discuss the pros and cons of both options in detail and what will best fit your needs and goals. Contact our Dallas, TX office to schedule a consultation and learn how facial implants can help you get a healthier, fuller-looking face.
Facial Implants Reviews
"First thing I can say, is that Dr. Toledo and his staff have your best interest as their mindset. I am 26 and have been unhappy with my nose since I was 16, that entire time I have spent a great amount of time researching surgeons. Going to a plastic surgeon was the biggest and most nerve racking decision I have thought about making. I live in Houston, TX and when I came across Toledo's webpage, 4 hours or not, I was set he would be my surgeon. It is very important to be happy with who you choose to alter a part of your appearance and something that takes considerable amount of thought. I can't begin to explain the amount of excitement and happiness I am already experiencing from choosing Dr. Toledo. It has been 4 days since my procedure was performed and I am already in love with the results and excited to see the cast to be removed. I already feel more confident and look forward to the final result. Dr. Toledo was very understanding of the results I was wanting to achieve and made his recommendations, making a harmony for your appearance is an apparent importance of his, which is amazing. I felt very comfortable when meeting with his staff and overall felt very welcomed. They make sure that they are available for you no matter what day or time whenever you have any questions and or concerns. I can not recommend Dr. Toledo enough, he has changed my life and for that I am forever thankful."
- S.A. /
Google /
Mar 27, 2019
Previous
Next
Ideal candidates for facial implants are men and women who:
Have inadequate chin projection
Have age-related volume loss in their cheeks
Have naturally flat or hollow cheeks
Have lost a significant amount of weight, resulting in deflated cheeks
Have asymmetry in their cheeks caused by genetics, a health condition, or an injury
Are in overall good health
While dermal fillers are a good option for patients who want to avoid the time and expense of surgery, facial implants provide a longer-lasting result. Prior to recommending a surgical procedure, Dr. Toledo may recommend temporary dermal filler in order to help patients get a better idea of the amount of volume and lift they want before committing to implants.
Prior to your procedure, Dr. Toledo will perform a detailed exam to create a treatment plan that is ideal for your unique facial structure. Surgical cheek and chin augmentation are outpatient procedures that is performed in our state-credited surgical facility since patients are usually put under with general anesthesia. Dr. Toledo makes a small incision through which the implant is inserted. Stitches are placed and the area is covered with dressings to hold the implant in place during recovery. The surgery usually takes about an hour, and you will be released to a responsible adult to recover at home.
With surgery, you should expect to experience bruising, swelling, and tightness for 1 – 2 weeks following your procedure. Vigorous activity that will cause your facial muscles to strain (like weight lifting) should be avoided for 3 weeks. Optimal healing usually takes about two months, but the results are long-lasting.
Frequently Asked Questions
What if I have an asymmetrical face?
You may be shocked to hear that many people, even some well-known models and celebrities, have asymmetrical features. It is normal to think that not having a completely symmetrical reflection of both sides of your face is an abnormality. If you are worried that your facial asymmetry is less than ideal or that you do not have a balance to your overall facial appearance because of the volume or height of your features, you can schedule a consultation with Dr. Toledo to have him assess your options. If you are considering a facial implant to add fullness to your face, please contact us to schedule your appointment.
Can I have a fat grafting performed to fill in my cheeks?
Yes. If you desire to have a more natural approach to treatment, Dr. Toledo uses advanced fat grafting techniques for the restoration of volume in the soft tissues of the face and around the orbits. With your own fat, he can create a more youthful shape to your face and may even feel more natural to the touch than an implant or a temporary dermal filler. To learn if a facial fat grafting or a facial implant procedure is right for you, we recommend scheduling an appointment with Dr. Toledo for an examination and consult at our Dallas, TX facility.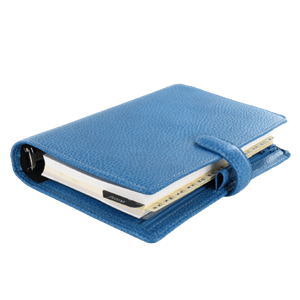 Plan Your Procedure
Average Cost

$6,500

-

$7,500
Contact Us
Get Full, Beautiful Features
Do you wish to have a more prominent chin or fuller cheeks? Contact our Dallas, TX office to schedule a consultation with plastic surgeon Dr. Toledo and learn about your options for facial implants. With more than 28 years of experience in cosmetic surgery, Dr. Toledo is a leader in facial aesthetics and has helped countless patients improve their appearance at Highland Park Plastic Surgery Center.
Related Procedures