Gynecomastia is the medical term for male breast enlargement. In many cases, gynecomastia is caused by an underlying hormonal imbalance occurring during puberty. This condition can also be caused by certain drugs, steroids, major weight gain or loss, or genetics. Men with this issue generally feel self-conscious—particularly in circumstances where the chest area is shown, such as by the pool or in the gym.
As a board-certified plastic surgeon, Dr. Toledo has treated many men who were suffering the physical and emotional effects of gynecomastia, and he recognizes the frustration that patients feel when diet and exercise do not solve this problem. Dr. Toledo also understands how excess breast tissue can cause anxiety and discomfort in everyday situations, and he is pleased to provide the care patients need to finally put those feelings in the past. By using the most effective surgical techniques, Dr. Toledo has helped many men achieve their ideal physique.
Reviews
"So impressed with Dr. Toledo's rhinoplasty results! And even more impressed with how much my breathing has improved! I didn't even realize how blocked my breathing was until now, it really is life changing. Beautiful results. And a perfect little nose!"
- J.D. /
Yelp /
Mar 24, 2019
"Best Choice for Lower Facelift, Bleph and Breast Reduction!! - I can't say enough good about Dr. Toledo and his staff!! I live in Colorado and booked a procedure with Dr. Toledo for a lower facelift, upper eyes & breast reduction after seeing his before and afters online. I had a bad turkey neck that really bothered me, saggy upper eyes and I wanted a breast reduction. Going there I had expectations and they were completely surpassed. I have a jawline again! And my eyes he did perfectly. The breast reduction/lift is so good I almost cried when I saw them. As soon as the reduction was done all my back pain is gone!! So grateful. You never really know when you choose someone you haven't met and fly there for procedures. Hands down best decision I could have made!! His staff is so caring and makes you feel so comfortable. But equally important is due to his techniques I didn't even need the pain pills. I took over the counter Tylenol just a couple of times and the recovery was so easy and pain free. As you can see by the pictures I could have gone back to work a week after the procedures. He is sooo good at what he does and if I ever get any other procedures it will only be from him! HIGHLY recommend!!!"
- L. /
RealSelf /
Jul 06, 2021
"Dr. Toledo preformed a rhinoplasty on me and he did an excellent job. During my consultation, he was very straight to the point and he was honest with what he could do. He realistically set my expectations with a digital mark up of my nose after surgery. I highly suggest you go to him for your procedure. His staff is also extremely kind and personable."
- A.S. /
Google /
Jun 28, 2021
"Wonder staff, wonderful surgeon, and amazing results!! From the first moment that I walked into the office, I was made to feel at home. I highly recommend Dr Toledo, and his staff!"
- D.D. /
Google /
Jun 24, 2021
"I had wanted a rhinoplasty for over 15 years and was always just too nervous to commit. I wish I had met Dr. Toledo back then, his staff made me extremely comfortable and confident with the decision. The procedure and recovery were shockingly painless, thanks to Dr. Toledo's expertise. My nose is natural and more functional than I could have ever dreamed. He gave me very real expectations and I am beyond happy with the result. I would tell anyone not to fear the recovery if you have Dr. Toledo, the whole process start to finish was a breeze and I have my ideal result. Special thanks to Esther, who went above and beyond to answer all my questions, I could not be happier!"
- T.S. /
Office Visit /
Jun 14, 2021
Previous
Next
Gynecomastia or male breast reduction surgery is a procedure for men with excessive breast tissue. This surgery can be performed from the teen years throughout adulthood. Boys with gynecomastia undergoing puberty should wait several years to see if this condition resolves before undergoing surgery. Patients should be at their normal body weight and should not smoke or use any nicotine products. Known causes of gynecomastia—such as body building steroids and marijuana—should be permanently discontinued.
Gynecomastia surgery is performed under general anesthesia at our outpatient facility—the Highland Park Plastic Surgery Center, in Dallas, Texas. Dr. Toledo can evenly and symmetrically remove the excess breast tissue through an incision under the nipple. Sometimes, he is able to use liposuction to remove fat from the surrounding breast/chest area. The incisions are closed with sutures, which stay in about one week.
After your gynecomastia treatment, the chest will be wrapped with a bandage to help control swelling and prevent fluid from collecting. In advanced cases, drains may be inserted to assist with fluid removal. Your bandages are removed in a couple of days; then, you will wear a compression shirt or garment for several weeks.
The results following gynecomastia treatment are immediately seen, and most patients are extremely pleased with the physical change. Most patients can get clearance from Dr. Toledo to resume workouts and strength training within a month.
Dr. Toledo and the staff of the Highland Park Plastic Surgery in Dallas, Texas will provide you with detailed written and verbal instructions on aftercare and will be available to address any questions or concerns that may arise.
Frequently Asked Questions
What causes gynecomastia?
Gynecomastia is caused by a disruption in hormone balance, usually during puberty. Oftentimes, this may be a result of your genetics. However, it is also linked to the long-term use of anabolic steroids or androgens, as well as marijuana.
How can I tell if I have gynecomastia?
Gynecomastia is excess breast tissue growth in the male chest, which may cause swelling, pain, and tenderness. In some patients, the enlarged breasts are due to excess fat, so Dr. Toledo encourages these patients to try to lose weight with a healthy diet and exercise prior to undergoing surgery. If you are at a normal weight and still have enlarged breasts, Dr. Toledo can perform an examination to diagnose and treat gynecomastia.
Will this fix puffy or pointy nipples?
Gynecomastia can cause enlarged or protuberant nipples. If this is a concern for you, please talk to Dr. Toledo during your consultation. He will customize your treatment plan in order to use the best technique and incision pattern to correct your nipples. Large areolas can also be reduced during male breast reduction surgery. It is important to be open and honest with Dr. Toledo about your needs and goals during your consultation so that he can ensure you are happy with your results.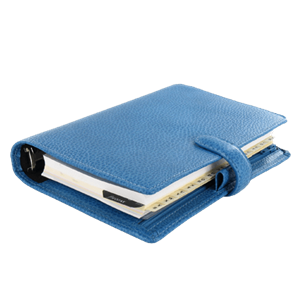 Plan Your Procedure
Average Cost

$5,500

-

$9,000
Contact Us
Restore your Masculine Chest
If you suffer from the effects of gynecomastia, we welcome you to contact our office in Dallas, Texas in order to schedule a consultation with Dr. Toledo and learn more about our male breast reduction surgery at the Highland Park Plastic Surgery Center. We have helped many men regain their self-confidence. After your surgery for gynecomastia, you can stop covering up your chest at the gym and pool.
Related Procedures