About Facial Fat Transfer
There are many options that restore the fullness and contours of your face, but facial fat transfer is growing in popularity because of its natural results and lasting benefits. Loss of volume, most commonly due to aging, tends to be most prominent around the eyes, cheeks, and temples. Facial fat grafting and injections diminish the most common signs of aging and restore plumpness by smoothing facial folds in your face with your own natural fat. By taking excess fat from your body, double board-certified plastic surgeon Dr. George A. Toledo can artfully replace the fat to the needed areas of your face for beautiful, lasting results. Facial fat transfer delivers a youthful facial appearance while approving body contours. To learn more about facial fat transfer, contact the Highland Park Plastic Surgery Center in Dallas, Texas to schedule a consultation with Dr. Toledo.
Facial Fat Grafting Reviews
"3 weeks post surgery -- What a great experience! Easy recovery, no pain! Minimal bruising and swelling - back to work after one week off. A huge thank you to Dr. Toledo and his EXCELLENT staff! If you are looking for a surgeon in the Dallas area, I strongly encourage you to schedule a consultation with Dr. Toledo!Updated on 27 Aug 2019:3 weeks post surgery - https://toledoplasticsurgery.com/Before-After-Photos/Face/Brow-Lift/Dallas-TX/53885Updated on 28 Aug 2020:My experience with Dr. Toledo and his staff was incredible! If you're looking at yourself in the mirror and not happy with what you see, make an appointment with Dr. Toledo. I could kick myself for not going sooner! I had a full facelift, brow lift, neck lift, fat transfer to cheeks and lip augmentation — easy peasy! No pain, minimal swelling and bruising, and back at work in less than 2 weeks. It's now been a year since my surgery, and I'm so thrilled with the results! My only regret is not doing it sooner — make the appointment!"
- M. /
RealSelf /
Jun 19, 2020
"I have total confidence in Dr Toledo. I had face/neck lift, fat transfer to lips/cheeks & dermabrasion above my upper lip. I am healing and feeling so much more confident about myself. This is obvious as I radiate a lovely smile from within. I look 15 plus years younger! My THANKS goes out to Dr. Toledo & his wonderful staff!"
- Anonymous /
RateMDs /
Jul 20, 2021
"I had a great experience. - Dr. Toledo is the beat Dallas Plastic Surgeons that I know of. He has done a great procedures in removing my second chin and transferring belly fat for facial reconsrtuction. He's got a great medical staff and his administration too."
- R.S. /
RealSelf /
Jul 28, 2017
Previous
Next
Dr. Toledo uses fat transfer in his patents at the Highland Park Plastic Surgery Center, primarily to augment or add fullness to the aging midface as a vital part of total facial rejuvenation. Contour deformities from trauma or prior liposuction may be corrected with fat transfer. Dr. Toledo divides fat transfer into 2 distinctly different categories- fat injections and fat grafting.
Fat injections involve suctioning fat followed by injection into the desired areas. The advantage is minimal scarring. Most people have plenty of donor sites available around the waistline. 50% or more of the transferred fat may not survive, but the portion that does, may live forever and look and feel natural. This procedure can be repeated as needed until you obtain the desired results.
Fat grafting is a totally different procedure, which involves surgically excising fat, usually with the adjacent dermis, which is the under surface of the skin. This dermal fat graft is then sutured in place to augment the desired area. This graft can be made up to ¼ inch thick and can be placed in the temples during a forehead lift, and the cheeks and malar areas during a facelift. These grafts require more surgery time, scarring, and are expensive but the survival rate is much higher and can last forever. Some patients are not candidates for fat injections as they either do not have an available fatty donor site or the recipient area has so much scarring that the injected fat will not survive. Dermal grafts can also be used to augment the lips as well as the labia majora. See the Lip Augmentation and Labiaplasty pages on our website.
Synthetic injectables such as Restylane, Juvederm, Radiesse, Sculptra, and others, can also be used as volume expanders by placing the material deep under the skin. These fillers will do the job, are easy to use, but they do have drawbacks. The hyaluronic acid fillers (Restylane, Juvederm) are temporary lasting 3 to 12 months. Some artificial fillers can form firm palpable nodules which can be visible on the skin. All these fillers can migrate away from their original placement, usually drooping or sagging from the effects of gravity.
Fat injections to the face is a relatively easy procedure with minimal recovery time. There will be a little bruising and swelling of your liposuction site and face for a few days. Fat grafting involves more swelling and the donor site incision will require dressing changes. Despite some residual swelling, recovery time is about one week. Fat grafting performed in conjunction with a facelift or forehead lift will not prolong your recovery time. Review our "About Facelift Section".
Frequently Asked Questions
Should I get a dermal filler or fat transfer?
Dermal fillers (like Juvéderm and Restylane) can improve the appearance of lines and wrinkles as well as add volume to your face. Dermal fillers, as the name implies, can be injected into fine lines and wrinkles throughout the dermis of the facial skin. If the dermal fillers are placed deeper under the skin, they would add volume and expand the face. These injectable hyaluronic acid fillers can improve both surface wrinkles or add volume depending on the placement. Since fat cells are very delicate and fragile, they will not survive being injected into fine lines and wrinkles in the skin. Therefore, fat injections should only be used for volume expansion.
For volume expansion, Dr. Toledo may suggest starting with dermal fillers. If you like the outcome, Dr. Toledo can perform a facial fat transfer for results that may last years instead of months.
Can facial fat grafting be combined with another procedure?
Facial fat injections can be combined with a nonsurgical treatment such as BOTOX (a wrinkle relaxer) or a skin treatment (for example, chemical peels or lasers). Facial fat grafting has also become a popular treatment to complement facial surgery. A fat transfer can add volume that helps to improve the balance and proportion of your face, which enhances the surgical results of a facelift, forehead lift, or chin augmentation.
Which areas of the face can be improved with fat injections?
Facial fat injections can be used in a number of locations to add volume. Fat injections are ideally designed to augment or enhance the mid-face, cheeks, and temples, so that these areas appear fuller and lifted without surgery. You may also consider a fat transfer to fill the hollow or sunken areas under and over your eyes. Dr. Toledo will create your custom treatment plan to address one or more areas of your face based on your concerns and goals.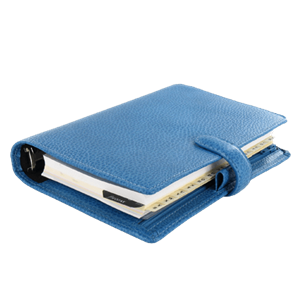 Plan Your Procedure
Average Cost

$6,500

-

$7,500
Contact Us
Fat transfer procedures are a brilliant way to increase volume and accentuate your beautiful profile with lasting results. If desire a younger, glowing appearance with little downtime, we encourage you to learn more about facial fat grafting or injections at the Highland Park Plastic Surgery Center, and how it can help you achieve your desired appearance. Contact our Dallas, Texas office today to schedule your consultation with Dr. Toledo for this innovative procedure.
Related Procedures