Spider veins, also called telangiectasia, may be caused by genetics, obesity, hormonal changes, certain medications, blood clots, and some medical conditions. They are usually red, purple, or blue and may become easily visible through the skin as they grow in branching patterns on the body. Board-certified plastic surgeon Dr. George A. Toledo and his skilled aesthetic team offer sclerotherapy to reduce or eliminate the appearance of spider veins on the thighs and legs. A minimally invasive treatment with no required recovery period, sclerotherapy can help you get an even skin tone that you can show off in short shorts. Schedule a consultation at Highland Park Plastic Surgery Center in Dallas, TX to learn more about nonsurgical sclerotherapy, as well as other cosmetic services.
Reviews
"So impressed with Dr. Toledo's rhinoplasty results! And even more impressed with how much my breathing has improved! I didn't even realize how blocked my breathing was until now, it really is life changing. Beautiful results. And a perfect little nose!"
- J.D. /
Yelp /
Mar 24, 2019
"Beautiful work on my face & neck, a perfect result! - I had a low level of discomfort, no complications, no regret whatsoever. My PS is an excellent artist/doctor. He did beautiful work on my face & neck, literally perfect result. I had a great experience all around, I am getting a breast reduction next year, because I believe my dr.to be one of the best surgeons in our area."
- L.F. /
RealSelf /
Sep 09, 2023
"Dr. Toledo is 11/10. He made my process extremely smooth and painless, and I can't express how happy I am with my results! Highly recommend."
- C.P. /
Google /
Aug 29, 2023
"I had already had a rhinoplasty in 2016, and it was totally botched!!! Dr. Toledo completely saved my face! You can see for yourself with the before and after. It is perfect for my face and I could not be happier! This is 3 months post op."
- A.K. /
Yelp /
Aug 23, 2023
"I am doing this review on behalf of my wife. I don't see where all the negative reviews come from with Dr. Toledo. Does he pretend to be your best friend during the process? Absolutely not, but my wife had nothing but great things to say during the entire process. I joined the day of surgery, and the office staff was very knowledgeable. Dr. Toldeo even pulled me aside upon my departure from the office to discuss any of my potential concerns. My wife has long disliked the appearance of her nose and decided to go with Dr. Toledo because of his expertise in plastic surgery and ENT. Not only has she fallen in love with her nose, but she can now breathe much better because of the restructuring of her septum. Dr. Toledo went the extra mile in addressing more than just appearance. He promised an exceptional product and more than delivered on his promise. Thank you for giving my wife something she can enjoy for the rest of her life! - R & ML"
- R.L. /
Google /
Jul 26, 2023
Previous
Next
Sclerotherapy is best for patients who have small to medium blood vessels that are visible through the skin on their thighs and legs. Since spider veins are most prominent in these locations, patients may avoid wearing shorts, swimsuits, or other clothing that don't cover their spider veins. Sclerotherapy patients should be in good general health before their treatment to avoid complications. Patients should not be pregnant or have a history of blood clots.
Sclerotherapy can be performed in one of our treatment rooms quickly and without any anesthesia. The spider veins being treated will be identified, and the skin will be sanitized with alcohol. A fine-gauge needle will be inserted into the vein and the sclerosing solution will be applied. The needle will be removed and a bandage will be applied to the injection site to stop any minor bleeding. This process will be repeated until all spider veins have been treated.
After sclerotherapy, you will be able to leave our facility to resume normal activities. You may notice some redness, bruising, or swelling in the treated areas, but this should subside naturally. Compression garments may be recommended by Dr. Toledo to help blood circulation after your treatment for faster, better results. The treated veins should shrink, turn white, and then fade or disappear. You may need two or more treatments to achieve optimal results, but most patients are pleased with their improvements after one treatment.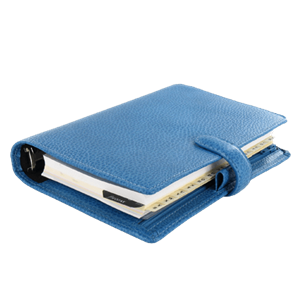 The branching spider veins on your body can be frustrating as they grow over time so learn more about sclerotherapy at Highland Park Plastic Surgery Center in Dallas, TX to eliminate your problem. We can help you create a custom treatment plan with sclerotherapy and talk about other cosmetic services that will help you look and feel your best.
Related Procedures