Spider veins, also called telangiectasia, may be caused by genetics, obesity, hormonal changes, certain medications, blood clots, and some medical conditions. They are usually red, purple, or blue and may become easily visible through the skin as they grow in branching patterns on the body. Board-certified plastic surgeon Dr. George A. Toledo and his skilled aesthetic team offer sclerotherapy to reduce or eliminate the appearance of spider veins on the thighs and legs. A minimally invasive treatment with no required recovery period, sclerotherapy can help you get an even skin tone that you can show off in short shorts. Schedule a consultation at Highland Park Plastic Surgery Center in Dallas, TX to learn more about nonsurgical sclerotherapy, as well as other cosmetic services.
Reviews
"So impressed with Dr. Toledo's rhinoplasty results! And even more impressed with how much my breathing has improved! I didn't even realize how blocked my breathing was until now, it really is life changing. Beautiful results. And a perfect little nose!"
- J.D. /
Yelp /
Mar 24, 2019
"Rhinoplasty- 2-3 weeks post op, and it only gets better! - Please read - If you are considering Rhinoplasty period, and/or pursuing Dr. Toledo for the surgery.First off I want to start off with the reviews I've read, this may shock you but I can see why some individuals claim his demeanor may not be 100% to your liking. When I first met with him, I was a little put off by some of his comments, as well as feeling as if my hopes were too high. Immediately, I thought what a waste of my consultation, I am going to see someone else! Then I realized... that was just me being entitled, comparative to the service you may expect from a salesperson or restaurant.Dr. Toledo is no salesperson, he is a realist, and a world class surgeon. Look him up, he's been on the news countless times, been on many medical boards and been involved in this field for more than 3, going on 4 decades! Yes surgery is a science, but his craftsmanship is an Art. He perfects that art in every surgery he does, never intents to do a half job, to simply collect and go like most surgeons would!He literally turns down surgeries and makes sure this is something you want or need! He's worked in non-profit organizations and missions to help the less privileged all over the world!SO, if he comes off a little abrupt or isn't exactly sugar coating, please remind yourself that this is one of the top surgeons for what you are searching for! He gets a lot of people who are either not serious, or doing it for the wrong reasons and he is trying to help us all get a better quality and confidence in our day to day living.As for the results it's not exactly what I pictured, because it ended up being even better! I am so happy I moved forward with him and I am 2-3 weeks post op, and it only gets better!Ask yourself, do you want whipped cream with a cherry on top and a subpar nose? Or prefer a careful, attentive and safe surgery with realistic expectations? If so, choose Dr. Toledo, and leave your ego at the door, you're here for a reason!Thank you too Dr. Toledo & his Staff (Esther too!) The Anesthesia Doctor was also amazing, no complaints!"
- J. /
RealSelf /
Dec 16, 2022
"Dec 2022I had a huge midline hernia and needed it repaired along with a complete abdominal wall reconstruction. My abdomen was unsightly and huge! Dr. Toledo's expertise and precision has resulted in a beautiful, flat abdomen!!!! I would not go to anyone else!! Dr. T and his staff are so compassionate, friendly and above and beyond in all their surgical procedures!!! This is my family's 4th surgery with Dr. Toledo. He is beyond exceptional!Wonderful experience, once again!"
- D. /
Healthgrades /
Dec 06, 2022
"I came to get a rhinoplasty a few months ago and it was the best decision I could've made. I was kind of doubtful at first but decided to listen to the positive reviews which left me absolutely loving my results. If you're trying to find the BEST plastic surgeon choose TOLEDO."
- Y.Y. /
Google /
Nov 30, 2022
"I had a rhinoplasty and facelift about 3 months ago. I love my nose and neck. Dr. Toledo did exactly what he told me he would. I trust him completely. His office staff was so nice every time I went in they are so warm and welcoming. I have sent him at least 5 friend who had rhinoplasty surgery too and they all rave about his work. I love Dr. Toledo. "
- S. /
Healthgrades /
Nov 17, 2022
Previous
Next
Sclerotherapy is best for patients who have small to medium blood vessels that are visible through the skin on their thighs and legs. Since spider veins are most prominent in these locations, patients may avoid wearing shorts, swimsuits, or other clothing that don't cover their spider veins. Sclerotherapy patients should be in good general health before their treatment to avoid complications. Patients should not be pregnant or have a history of blood clots.
Sclerotherapy can be performed in one of our treatment rooms quickly and without any anesthesia. The spider veins being treated will be identified, and the skin will be sanitized with alcohol. A fine-gauge needle will be inserted into the vein and the sclerosing solution will be applied. The needle will be removed and a bandage will be applied to the injection site to stop any minor bleeding. This process will be repeated until all spider veins have been treated.
After sclerotherapy, you will be able to leave our facility to resume normal activities. You may notice some redness, bruising, or swelling in the treated areas, but this should subside naturally. Compression garments may be recommended by Dr. Toledo to help blood circulation after your treatment for faster, better results. The treated veins should shrink, turn white, and then fade or disappear. You may need two or more treatments to achieve optimal results, but most patients are pleased with their improvements after one treatment.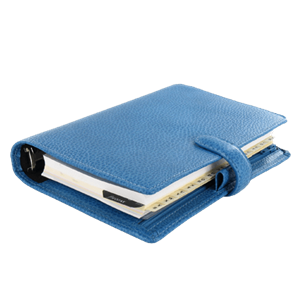 The branching spider veins on your body can be frustrating as they grow over time so learn more about sclerotherapy at Highland Park Plastic Surgery Center in Dallas, TX to eliminate your problem. We can help you create a custom treatment plan with sclerotherapy and talk about other cosmetic services that will help you look and feel your best.
Related Procedures