Spider veins, also called telangiectasia, may be caused by genetics, obesity, hormonal changes, certain medications, blood clots, and some medical conditions. They are usually red, purple, or blue and may become easily visible through the skin as they grow in branching patterns on the body. Board-certified plastic surgeon Dr. George A. Toledo and his skilled aesthetic team offer sclerotherapy to reduce or eliminate the appearance of spider veins on the thighs and legs. A minimally invasive treatment with no required recovery period, sclerotherapy can help you get an even skin tone that you can show off in short shorts. Schedule a consultation at Highland Park Plastic Surgery Center in Dallas, TX to learn more about nonsurgical sclerotherapy, as well as other cosmetic services.
Reviews
"So impressed with Dr. Toledo's rhinoplasty results! And even more impressed with how much my breathing has improved! I didn't even realize how blocked my breathing was until now, it really is life changing. Beautiful results. And a perfect little nose!"
- J.D. /
Yelp /
Mar 24, 2019
"I had a rhinoplasty with Dr Toledo in December or 2021. I've wanted to fix my nose since I was a young and Dr Toledo exceeded my expectations. I had minimal pain post op. My nose really fits with the rest of my face now and I can breathe better. I've been an RN for 5 years and I researched multiple surgeons prior to my consultation. The staff was great and Dr. Toledo was fantastic. I'm very happy with my results and wish I would have done it sooner! Thank y'all for everything!"
- B.S. /
Google /
Aug 11, 2022
"Perfect! New nose beautiful & recovery process was fast & painless - It's been almost a month since my rhinoplasty surgery. In summary, Dr. Toledo exceeded my expectations a million times over!Please please please do not let the other reviews about his "bedside manner" scare you. Dr. Toledo is honest, realistic, and he is not flashy or trying to sell you anything. His job isn't to praise you, it's to be the best surgeon he possibly can be. Let's be real, many people wanting a plastic surgery are insecure, fragile, and don't like to hear complete honesty. However, one should prefer a surgeon who is truthful and transparent. Moreover, Dr. Toledo is actually very kind and genuine!Not only is my new nose beautiful, the recovery process was seamless. It was fast and painless. I didn't even bruise (which says a lot about the accuracy, precision, and carefulness of a surgeon!) The staff was always kind and helpful when I called with questions. When I was a little anxious minutes before the procedure, the anesthesiologist told me that his wife had only gotten one procedure done: a rhinoplasty, and by Dr. Toledo. That alone proves how trustworthy and incredible Dr. Toledo is. I could type on and on about how amazing my experience was. I have no regrets. I would choose him over and over if I could. He is literally an artist in his craft. Just trust me, at the very least, schedule a consultation, and see what Dr. Toledo can do for you! "
- M. /
RealSelf /
Jun 25, 2022
"The doctor and staff gave me an outstanding patient experience - I need to write this review! Have patience with me I am moving and starting a new job. I had my surgery April 21st and my consultation on April 20th. I wanted to give some credit to a girl on here I can't remember her name. I loved her results which caused me to make the phone call. I stayed in Dallas 11 days. I didn't need all that time. I hired a company for my overnight person. You will need someone with you for 24 hours after surgery. Dr. Toledo's office has the name of the company I used. Overall, my experience was 10/10, it was great. Dr. Toledo and his staff gave me outstanding patient experience. Treated me very well. I have no complaints. The rest of this review is going to be a little more detailed experienced."
- M. /
RealSelf /
Jun 21, 2022
"Rhinoplasty and deviated septum - fast and painless recovery - Before surgery I had a bump ,droopy nose tip and debited septum. Dr. Toledo and his staff did an amazing job and i am absolutely happy with the results . The recovery was fast and painless ."
- E. /
RealSelf /
May 17, 2022
Previous
Next
Sclerotherapy is best for patients who have small to medium blood vessels that are visible through the skin on their thighs and legs. Since spider veins are most prominent in these locations, patients may avoid wearing shorts, swimsuits, or other clothing that don't cover their spider veins. Sclerotherapy patients should be in good general health before their treatment to avoid complications. Patients should not be pregnant or have a history of blood clots.
Sclerotherapy can be performed in one of our treatment rooms quickly and without any anesthesia. The spider veins being treated will be identified, and the skin will be sanitized with alcohol. A fine-gauge needle will be inserted into the vein and the sclerosing solution will be applied. The needle will be removed and a bandage will be applied to the injection site to stop any minor bleeding. This process will be repeated until all spider veins have been treated.
After sclerotherapy, you will be able to leave our facility to resume normal activities. You may notice some redness, bruising, or swelling in the treated areas, but this should subside naturally. Compression garments may be recommended by Dr. Toledo to help blood circulation after your treatment for faster, better results. The treated veins should shrink, turn white, and then fade or disappear. You may need two or more treatments to achieve optimal results, but most patients are pleased with their improvements after one treatment.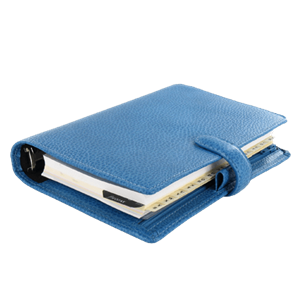 The branching spider veins on your body can be frustrating as they grow over time so learn more about sclerotherapy at Highland Park Plastic Surgery Center in Dallas, TX to eliminate your problem. We can help you create a custom treatment plan with sclerotherapy and talk about other cosmetic services that will help you look and feel your best.
Related Procedures