They say that the eyes are the window to the soul. Your eyes attract immediate attention and should be the most attractive aspect of your face, as they can elicit either a negative or positive first impression. For instance, heavy, droopy upper eyelids can make individuals appear not just older, but also sad and tired. Lower eyelid bags and dark circles can also render a similar unflattering appearance.
Double board-certified plastic surgeon Dr. George A. Toledo performs blepharoplasty, also known as eyelid surgery, to lift and tighten the upper or lower eyelid and create a more youthful, refreshed look. In the last 30 years, hundreds of men and women have undergone eyelid surgery at the Highland Park Plastic Surgery Center; this procedure can create a softer, younger appearance and can produce subtle, yet striking, improvements.
Eyelid Lift Reviews
"Best Choice for Lower Facelift, Bleph and Breast Reduction!! - I can't say enough good about Dr. Toledo and his staff!! I live in Colorado and booked a procedure with Dr. Toledo for a lower facelift, upper eyes & breast reduction after seeing his before and afters online. I had a bad turkey neck that really bothered me, saggy upper eyes and I wanted a breast reduction. Going there I had expectations and they were completely surpassed. I have a jawline again! And my eyes he did perfectly. The breast reduction/lift is so good I almost cried when I saw them. As soon as the reduction was done all my back pain is gone!! So grateful. You never really know when you choose someone you haven't met and fly there for procedures. Hands down best decision I could have made!! His staff is so caring and makes you feel so comfortable. But equally important is due to his techniques I didn't even need the pain pills. I took over the counter Tylenol just a couple of times and the recovery was so easy and pain free. As you can see by the pictures I could have gone back to work a week after the procedures. He is sooo good at what he does and if I ever get any other procedures it will only be from him! HIGHLY recommend!!!"
- L. /
RealSelf /
Jul 06, 2021
"Scheduled Rhinoplasty (4/22/2021) w/ Dr. George Toledo in Dallas Texas - I've been saving for a few months and I'm now finally scheduled for ethnic rhinoplasty with Dr. George Toledo in Dallas on April 22, 2021. I'm 20 (11/28/2000), Female, from NYC. I'm beyond excited. This is my dream. I've done extensive research. His work is beautiful. Everyone look him up. I'm getting everything narrowed and I've requested to build up my bridge, which he's approved with an implant. Original cost without an implant was $7000. I asked for the implant and it brought it up to $9000. Excited to share pics with you all. Stay posted!Updated on 23 Apr 2021:I've gotten the procedure completed sucessfully. Even with my cast on my nose looks so cute. Dr. Toledo informed my caretaker that he went above his planned expectations with the surgery and my operation is one of his best yet. Will be posting pictures later today.Updated on 23 Apr 2021:I thought I wouldn't swell or bruise under my eyes but I did. Not a big deal though. Minor discomfort and pain. Will go away as the days pass. Gonna post some befores. Also after a once my cast is removed.Updated on 24 Apr 2021:Recovery is going beautiful and smooth. Swelling and minor discomfort have dramatically decreased. Blood drainage has stopped. Still a little bruising and discoloration under my eyes but that is slowly fading away each day by applying Arnicare Bruise Gel. Feeling amazing! Cast reveal on the 28th! Can't wait to put on some makeup, do my hair, doll up, and look SNATCHED. Stay tuned Updated on 28 Apr 2021:Cast reveal! Beyond in love!! Look at these results y'all! My nose is absolutely flawless. Absolutely! You would just be insane to not want to go to Dr. George Toledo for your rhinoplasty! Worth every dime. Updated on 28 Apr 2021:Happy!Updated on 4 May 2021:Updated on 25 Jul 2021:"
- E. /
RealSelf /
Apr 25, 2021
"Twenty Years Younger--well, Maybe 15! - I'm 61 and waited years to have a facelift. I didn't want to look like the typical "dallas" woman with the stretched skin face and big lips that looked completely fake. I literally watched the side jowls and hanging neck skin take over my face before I said I really need this. I was tired of deleting every photo my kids took with me, because unless there was a filter, they all made me look old. Dr. Toledo (who has done rhinoplasty surgery on both my twenty something children) assured me he wouldn't do that to me...and he was right! I can't believe the before and after photos. Also, the surgery (you will still overnight with a nurse at the office) was not nearly as painful as I expected. I am 5 weeks post surgery, still somewhat swollen but I am beyond excited about my results. As an FYI, last minute I also had laser under my eye and fat pockets there as well removed. I'm from the northeast originally, so by the time I will get to see family and friends, the "new me" will be a young me, and no one will be the wiser...lol. Great support staff who have been with Dr. Toledo for years, including Esther and Sylvia. Updated on 18 Jan 2021: Just posting my before photos. I added one I just took today. It's the photo not he right. The photo in the glasses was about 6 weeks post up. Someone asked about it. Hope this is helpful. Ask more questions about Dr. Toledo and the procedure. I would be happy to help. Updated on 22 Jan 2021: Saw the doctor 3 months post op and we took these photos. I can't believe how great my eyes look now. Never realized how they were sagging and puffy before. I allowed him to share them on instagram. Dr. Toledo is amazing!"
- T. /
RealSelf /
Dec 02, 2020
"My 55 year old face looked like it was melting in the Texas heat. My forehead and eyes were droopy making me look tired all the time and my neck was hanging down like a turkey. Needless to say, it was time to talk about a facelift because I looked about 15 years older than I should. I have always heard Dr. Toledo's name mentioned by ladies as the facelift king. I met with him and he recommended a face and neck lift, forehead lift and upper eyelid surgery. He also required I get medical clearance prior to surgery which I appreciated. I had my surgery in May. My recovery was quick, and I went back to work in 10 days. I had no discomfort or bruises but did have to keep ointment in my eyes for a couple of days. My results are perfect, I look like I'm forty again. My neck is smoothed with no sagging, but I love my forehead and eyes. People keep telling me my eyes look so bright and I look really happy. Well I look that way because of this incredible surgery but an excellent surgeon. Dr. Toledo and his staff are as good as it gets. After my experience with surgery and recovery I trust him completely. Update: Still so happy with my looks."
- B.T. /
Google /
Nov 14, 2021
"I typically am only a reader or reviews but my experience with Dr. Toledo and his "girls" was so outstanding I'm submitting my first review. I came to Dallas from Alabama for a full facelift and eyelid surgery. My cousin, a Dallas doctor, in Highland Park had a facelift last year and she raves about Dr. Toledo. So, I went to Dallas for a weekend of shopping and for my consultation appointment. Dr. Toledo did a very thorough evaluation, explained all his recommendations, and answered all my questions. I have never been to a doctor's office that was so warm and caring. I scheduled my surgery, and his nurses gave me everything I need to get ready. I had a face/neck lift and eyelid surgery in April 2021. I stayed in Dallas for about 10 days then headed back home. I look at least 15 years younger. I didn't feel like I had to hide, my recovery was fast and painless. My husband keeps calling me his trophy wife, I know if sounds bad, but I love it. We have been married for 30 years and this rejuvenation has given us a new spark. This is the best decision I have ever made."
- M.J. /
Google /
Nov 21, 2021
Previous
Next
The best candidates for eyelid surgery are men and women in their 30s or older who are unhappy with the appearance of dark, puffy under-eye bags or sagging upper eyelids. It is important for patients to be in good health and to disclose any medical conditions or medications to Dr. Toledo prior to treatment. Individuals with diabetes, thyroid problems and dry eye may not be suitable for this procedure. It is also important for patients to have realistic expectations regarding the outcome of surgery. Although an eyelid lift can address existing signs of aging, it cannot stop the aging process altogether. Those individuals who are seeking a more comprehensive change may pursue additional cosmetic procedures such as a facelift or a forehead lift.
Dr. Toledo's philosophy on eyelid surgery is to achieve conservative restoration of the original shape and contour of the eyelids. Over-resection of skin, muscle, and fat-which was common practice 20 to 30 years ago-should be avoided. Dr. Toledo carefully preserves and repositions the fat.
Dr. Toledo performs eyelid surgery at his state-of-the-art facility, the Highland Park Plastic Surgery Center, using the latest surgical techniques. Depending on the extent of the blepharoplasty, either general anesthesia or IV sedation will be used. Eyelid surgery can be performed on just the upper or lower lids, but frequently both are operated on together.
Upper blepharoplasty reduces the loose skin that droops over the eye to create a more flattering look. An incision is usually made along the natural crease to remove loose skin and muscle. Excess fat can be removed or repositioned as needed.
Lower blepharoplasty will address both the excess bulging fat and loose wrinkly skin. Some patients have a deep "tear trough" that will accentuate the appearance of the overlaying fat pocket. There are two distinctly different techniques for rejuvenating the lower eyelids.
Open Lower Blepharoplasty – This approach is more extensive and utilizes incisions along the eyelashes extending into the crow's feet lines. With this procedure all aging issues can be addressed. Excess skin is removed and tightened, and excess fat is either trimmed or preferably redistributed into the tear troughs and upper cheeks.

Transconjunctival Lower Blepharoplasty – This procedure is indicated when the overlying skin is firm, and the primary issue is bulging fat. Transconjunctival blepharoplasties are commonly performed on younger patients or ethnic patients with thicker, tighter skin. An incision is placed on the inside of the lower lid avoiding external scars.
Dr. Toledo is committed to providing a safe, comfortable and positive surgical experience to his patients by providing thorough post-operative instructions. In addition, he and his professional, attentive staff are available to address any questions or concerns that may arise during the recovery period. Most blepharoplasty patients are able to return to work within six days. The results of the eyelid lift surgery become apparent in the days after surgery as swelling begins to subside. The procedure results in a youthful, refreshed appearance and often helps patients improve their overall self-confidence.
Frequently Asked Questions
What other procedures are frequently performed with eyelid surgery?
As you age, the forehead, brow complex will sag and droop giving the upper eyelid the appearance of having excess skin when the real problem is the fallen brow. Likewise, a sagging cheek will pull down the lower eyelid, deepening the tear trough and accentuating the fat bulges. The sagging face will pull down and elongate the lower lid, which is not a youthful look. Therefore, a brow or forehead lift and mid facelift are sometimes necessary to achieve the optimal rejuvenation to the eyes.
What are some other benefits of an eyelid lift?
Blepharoplasty not only helps to refresh your appearance, but it can also improve other aspects of your life. You may notice your field of vision expanding after the excess, hanging skin from your upper eyelid is removed. It can also be much easier to apply eye makeup when your upper eyelid is smooth.
Will an eyelid lift fix wrinkles and Crow's feet?
Crow's feet and forehead wrinkles may be better treated with a facelift or forehead lift as the results of the eyelid surgery are confined to the eyelids alone. Eyelid surgery can also be combined with a nonsurgical procedure such as BOTOX, which combats wrinkles on the forehead and around the eyes. An injectable filler can also be effective because it adds volume to hollow areas for a softer, smoother appearance. During your consultation, Dr. Toledo will create your unique treatment plan based on your needs and goals.
What about nonsurgical treatments instead of eye surgery?
Nonsurgical skin tightening such as laser treatments and chemical peels are effective for minimal skin laxity, wrinkles, and discoloration. However, if you have moderate to severe sagging skin or want long-lasting results, eyelid surgery or blepharoplasty is a much better option. Dr. Toledo may suggest combining both surgical and nonsurgical procedures for your best results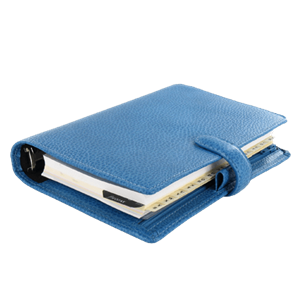 Plan Your Procedure
Average Cost

$4,000

-

$7,500
Contact Us
Dr. Toledo approaches each eyelid surgery consultation with the understanding that no two patients are alike. He treats all patients with the same respect and attention that he would expect from a medical professional, and he will take time to evaluate your facial features and understand your goals and motivations for cosmetic surgery. Dr. Toledo also addresses any questions or concerns you may have so that you can feel completely comfortable about your decision to undergo eyelid lift surgery. If you are interested in rejuvenating your eyes, schedule a consultation with Dr. Toledo at the Highland Park Plastic Surgery Center in Dallas, Texas.
Related Procedures