Dr. George A. Toledo at Highland Park Plastic Surgery Center has been in private practice since 1985 in Dallas, Texas. Throughout his practice, he has performed thousands of facial rejuvenation procedures. However, even after receiving superb facial rejuvenation surgery, the patient will continue to age; therefore, secondary procedures are sometimes necessary after a period of time. For example, his patients who had their primary facelift 30 years ago may have had a touch up secondary procedure 20 years ago—and maybe even another ten years after that.
Revision procedures may be necessary due to an inadequately performed—or "botched"—face, eyelid, or forehead surgery. Mini-facelifts, often performed by inexperienced, non-board-certified surgeons, usually only address the cheeks, leaving the neck and forehead uncorrected. These procedures usually do not take into consideration a patient's forehead and neck aging deformities and have been referred to as "lunchtime lifts," "lifestyle lifts," or "string lifts."
Another common issue that Dr. Toledo and the Highland Park Plastic Surgery Center may address is the "overfilled" patient. MedSpas are sprouting up on almost every street corner in Dallas and are excessively injecting fillers in the cheeks, around the eyelids, and into the lips. This presents a revision challenge for Dr. Toledo and other plastic surgeons—not just in Dallas, but worldwide. Frequently, these patients need neck and forehead/brow lifts, as well as a reduction of the volume of fillers in the mid-face area. In some cases, these overfilled eyelids and lip deformities are not correctable. Experience matters!
Revision Facelift Reviews
"Happy - Dr. Toledo was recommended to me by a friend of a friend. I contacted him over the internet. I sent him pictures of my face, explaining how unhappy I was with the results of a previous face lift. He totally understood my disappointment and explained what he would do to correct the previous surgery. A few months later, I visited him at his office and was still a bit apprehensive about having another surgery. He explained that he could understand my concerns but assured me he was excellent at his profession. It has been 8 months since my surgery and Im very happy with the results. Ive had numerous cosmetic surgeries over the past 20 years with numerous doctors but will stay with Dr. Toledo. I can totally understand other patients commenting on his personality. He is very to the point and sure of himself. I personally want a doctor who is confident in his skills and can deliver what he says he canand he does just that!"
- Anonymous /
Vitals /
Sep 24, 2010
"Love my results! - I did a great deal of research on the top doctors in Dallas as I had experienced a slightly "botched" procedure from a reputable doctor in Northern Virginia back in 2012. After meeting with Dr. Toledo and his staff, I was quickly put at ease and felt confident I was in the right hands. The entire practice assured me my experience would be completely different from what I had previously exp..."
- V.D. /
RealSelf /
Oct 09, 2018
"I cannot thank Dr. Toledo and his staff enough for their exceptional care during a recent procedure. I was hesitant to undergo a second procedure after a somewhat "botched" I received in Northern Virginia back in 2012. Dr. Toledo took great care to explain exactly what he would do, what I could expect, and assured me the experience would be completely different from what I had previously experienced. And, true to his word, the experience and results were exceptional!!!! There was little to no pain, minimal swelling and no bruising! I was at Bass Hall after one week! The facelift and necklift has taken years off and I am thrilled with the results! Thank you, Dr. Toledo! You and your staff are simply amazing and I am so grateful for all of your patience and care!"
- V.C. /
Google /
Oct 16, 2018
Previous
Next
Ideal candidates for revision facelifts are essentially the same as all cosmetic plastic surgery procedures. Patients must be in good physical and emotional health, be non-smokers, and have realistic expectations for surgery. Dr. Toledo will decide if the desired outcomes are within the normal realm of his surgical capabilities, as well as worth the risks and expenses involved. After 34 years and over 15,000 patients, Dr. Toledo's experience has taught him that there must be a far greater reward than risk with each surgery—otherwise, he doesn't operate.
A secondary procedure on a previously well-performed facelift is much easier to perform than a revision, as Dr. Toledo will often use the same incision lines from the initial procedure. Usually, the entire face and neck do not need to be addressed—only a few areas that have aged which may include the jowls, anterior neck bands, or other areas. These secondary facelifts can have shorter operating times, fewer scars, and a faster recovery.
A revision procedure from poorly performed or botched facelift can be extremely difficult. There may be longer operating times required with these procedures, including reconstructive components, such as revising all of the old incision scars and fat transfer. It is imperative that you disclose all of your previous facial procedures—not just facelifts, but also fillers, neck liposuction, Kybella injections, string lifts, or other treatments. This will ensure that Dr. Toledo is prepared for every possibility he may encounter during your surgery, which will improve your outcome.
Whether you are receiving a primary, secondary or a revision facelift, the incisions and surgical techniques are similar. See our "About Facelift Surgery" section on this website for more information.
The recovery process may be similar to your initial facelift procedure, and our team will provide you with all necessary aftercare instructions at your preoperative consultation. We will also provide you with a recovery timeline and help you schedule the necessary follow-up appointments to ensure you achieve optimal results.
Frequently Asked Questions
What can I expect during the consultation?
First impressions are lasting impressions, so Dr. Toledo and his staff will work as a team to provide you with high quality care from your consultation through your surgical aftercare. Dr. Toledo has learned through his vast experience what makes a patient a good candidate for any procedure; this begins with your initial consultation. Dr. Toledo will review your medical history, including your current medications, and ask questions about your concerns. After an exam, Dr. Toledo will diagnose your problems and make surgical recommendations. He will discuss the procedure and recovery, as well as answer all questions—including the risks of surgery and alternate treatments. Dr. Toledo's staff will also quote you exact fees and discuss your payment options. You can rest assured that Dr. Toledo and his knowledgeable and experienced staff will guide you from consultation to recovery.
How do I know that I am choosing the right surgeon for me?
Your surgeon should have vast experience and a long history of achieving predictable results when performing your desired procedure. It may be helpful to read your surgeon's reviews, look carefully at his before and after photos, and even research his history of malpractice lawsuits. Experience matters!
After meeting with the doctor and his staff, as well as having a chance to inspect his facility, you should feel comfortable in moving forward with scheduling a procedure.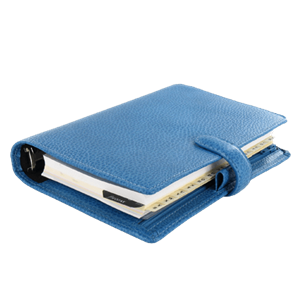 Plan Your Procedure
Average Cost

$18,000

-

$22,000
Contact Us
No matter what the indication, Dr. Toledo and his team at the Highland Park Plastic Surgery Center seek to provide a revision or secondary facelift procedure to help you achieve a younger appearance in which you can feel confident. Through a detailed consultation, Dr. Toledo will be able to understand your individualized needs before creating a procedure plan to obtain your desired results. To learn more and schedule a consultation, contact our Dallas, Texas office today.
Related Procedures