In the past, the term "facelift" inferred to simply lifting the skin of the cheeks, often leaving a tight, unnatural appearance. Many doctors try to pull the face as tight as possible in an attempt to make the patient look as young as possible, resulting in an artificial, operated look. As plastic surgeons better understand the science of the aging face, our surgical techniques have changed dramatically.
At Highland Park Plastic Surgery Center in Dallas, TX, Dr. Toledo's facelifts involve lifting and tightening the lower face and neck in two layers. The muscle and fascial layer, called the superficial musculoaponeurotic system (SMAS), is tightened separately from the skin and fat layers. This technique avoids tension on the skin, minimizing the artificial look and reducing the appearance of scars. This approach aims to achieve an elegant, angular neck with a tight jawline. In contrast, the upper face and cheek areas are not "pulled" as tightly as in the outdated approach. The area around the eyes often needs tissue volume replacement, whereas the lower face and neck should be lifted, elevated, and oftentimes, have fat reduced. In order to achieve this, Dr. Toledo will either gently reposition fat from the jowls and nasolabial folds to the cheeks or transfer fat from other areas of the body.
It has been 34 years since Dr. Toledo performed his first facelift in Dallas. His results today look more natural, have a shorter recovery, and last longer. Experience matters!
At Highland Park Plastic Surgery Center, Dr. Toledo will analyze every aspect of your aging face, from your collar bone to the top of your scalp. The effects of gravity and aging can impact all aspects of your face.
The following areas may need to be addressed during your procedure:
Lifting the forehead and brow (Forehead Lift)
Correcting extra skin and fat bags around the eyelids (Blepharoplasty)
Removing excess skin and fat from the neck and jowls (Neck Lift)
Fat grafting to the upper cheeks, orbital rim, and temples (Fat Transfer)
Lifting and narrowing the nasal tip (Rhinoplasty)
Augmenting thin lips to their more youthful fullness
Decreasing the size and lifting earlobes
Skin resurfacing with laser, dermabrasion, or chemical peels to address fine lines, wrinkles, or discoloration
Dr. Toledo believes that correcting one area of the face without addressing the others will leave your face appearing disproportionate. For example, lifting the cheeks without lifting the neck or performing eyelid surgery without a forehead lift may not result in a balanced, harmonious appearance.
Fortunately, most patients do not have all of these signs of aging, but a discerning plastic surgeon who is keenly aware of these issues and is able to correct them is necessary to obtain a naturally stunning, total facial rejuvenation.
Facelift Reviews
"Dr. Toledo is a Rock Star - When I was 27, I remember thinking "I wonder what I am going to look like when I have wrinkles". When I turned 59, I thought "I would what I will look like without wrinkles". I paid visit to Dr. Toledo and inquired about a facelift. I told him I only wanted certain things done. He informed me that me knew what I needed in order to get the best outcome, I agreed and had the surgery. The results are simply amazing. Dr. Toledo has turned about the hands of time. I haven't looked or felt this good in years. I may not be 27 anymore; however, I no longer look 60!! Those wrinkles are gone and heads are starting to turn again. That is a compliment to Dr. Toledo's abilities as a surgeon. The member of his staff are gracious and make you feel comfortable during the process, as well. Thank you Dr. Toledo and staff, you are all rock stars."
- Anonymous /
Vitals /
Feb 14, 2018
"Five Stars - This was my first time for cosmetic surgery. It was hard for me to trust my face and future life to someone I did not know. Dr. George Toledo met all my expectations from my first consultation through the post visits. His professional, friendly staff made me feel comfortable; answered all my questions; called me often during the healing process. Dr. George Toledo is a caring, excellent, talented surgeon who removed twenty years from my face. He performed a brow lift, upper and lower eye lids, face and neck lift, and ear lobe reductions. I highly recommend him and only wish I had this surgery earlier. My advice to anyone who is even considering having this, don't wait. Go see Dr. Toledo. There is no pressure there for you to have any surgery. This is your decision. Dr. Toledo will help you understand all the options and possibilities. He wants you to be pleased with the results, because he cares deeply for all his patients."
- Anonymous /
Vitals /
Nov 14, 2016
"I am thrilled with my results - Dr. Toledo is a great surgeon and a nice man. I go to the same church as Dr. Toledo so I was a little shy to see him. I am so glad I went ahead and had a consultation. He was so nice and answered every question I asked. He did my facelft and eyelid lift last Chrsitmas break. I am thrilled with the results. I look 15 years younger and my husband is so proud. I did and research and prayed aboutb the surgery and Dr. Toledo. I am totally confident in my decision."
- Anonymous /
Vitals /
Mar 14, 2011
"I look wonderful!!! - I has a rhinoplasty and breast augmentation last month. I look great and are so happy I did it. My mom had a facelift a couple of years ago and still looks 10 years younger than her friends. i wish I did this much sooner."
- Anonymous /
Vitals /
Nov 27, 2010
"Great Doctor - Dr. Toledo and his staff were wonderful. My experience and surgery were both perfect. I would recommend him to all my friends and family. Thank you Dr. Toledo for a perfect surgery. My face lift looks great."
- Anonymous /
Vitals /
Sep 09, 2010
Previous
Next
Men and women in good health with sagging skin of the face and neck are typically good candidates for this procedure. The average age of Dr. Toledo's facelift patients are in their mid-50s, but genetics often play a big factor. Dr. Toledo's patients may range in age from 40 – 80 years old. Younger patients may benefit from BOTOX, fillers, chemical peels, lasers, and other noninvasive procedures in order to achieve satisfactory results. However, if the younger patient has lost a significant amount of weight or has unfavorable genetic characteristics, the skin may lose elasticity and a facelift may better help the patient to achieve his or her goals. There is no upper age limit to candidates for this procedure; however, an older patient will require medical clearance from his or her primary care physician. Our goal is to achieve a rested, refreshed, and more youthful look at any age.
During your initial facelift consultation at the Highland Park Plastic Surgery Center, Dr. Toledo will specifically ask you which areas of your face are a concern. He will then carefully evaluate your entire face and neck to determine the optimal technique to achieve your goals. Every face is different, and Dr. Toledo has performed thousands of procedures from which to draw his vast experience. Dr. Toledo knows his limitations and will ensure your expectations are realistic. Bringing photographs of yourself from 10 – 20 years ago will also help Dr. Toledo plan your surgery.
Dr. Toledo will review your medical history, including past surgeries. Safety is our number one concern so medical clearance from your primary care physician is mandatory. Smoking, caffeine consumption, or nicotine addiction will impair wound healing and may cause Dr. Toledo to deny your surgery. At the end of your initial consultation, Dr. Toledo will give you his recommendations and the office manager will explain the procedure costs.
Dr. Toledo will not schedule surgery unless he feels you are in good physical and emotional health and your expectations are realistic. He must also feel confident that he can come close to delivering your desired results. Once your surgery is scheduled, you must obtain medical clearance, including laboratory blood work and an EKG. Following these procedures, there will be a second preoperative consultation with Dr. Toledo and his staff. At your preoperative visit, details of the surgery, permits, photographs, and written instructions about your procedures will be discussed. These instructions are also available on our website. (click here)
Depending on your individual needs, there are a number of facelifts available. Some facelifts rejuvenate the upper portion of the face while others focus on the middle and lower. Furthermore, some procedures are slightly more invasive and intricate than others. It is also common for some men and women to have a brow lift, forehead lift, or fillers and BOTOX to enhance their results.
Considered the gold standard, the full facelift generally makes an incision along the hairline, then extends down to the temples, reaching the base of the ears. The underlying facial tissues and muscles are gently pulled and tightened to produce a lifted look, which softens excessive lines and wrinkles. The traditional facelift is reserved for men and women who have signs of advanced aging. With this lift, many methods may be combined, including upper or lower blepharoplasty to enhance the eyes or a neck lift for the lower region.
Your facelift procedure will be performed at the Highland Park Plastic Surgery Center. Most surgeries start at seven o'clock in the morning and require 3 – 4 hours. More complex procedures will require longer surgical times, especially if you add forehead, eyelids, or other surgeries. You will have general anesthesia administered by a board-certified anesthesiologist. For your convenience and comfort, we will arrange for you to stay at our facility the night following your surgery. You will have a private nurse to administer antibiotics, pain, or nausea medicine if needed. Your blood pressure will be monitored and care is taken to help prevent blood clots from forming in your legs by encouraging and assisting you with ambulation.
Day 1
The next morning, Dr. Toledo will change your dressings. Barring complications, you will go home in the care of a family member or other caregiver. Written postoperative instructions will again be reviewed. You should spend the next 4 – 5 days resting in order to facilitate the healing process.
Days 5 – 6
You will return to the Highland Park Plastic Surgery Center to have your eyelid sutures, half of the facelift sutures, and your drains removed. The next day, you can shower, fix your hair, and apply light makeup to your face. Sunglasses are advisable if you plan to leave home.
Days 10 – 11
Your remaining sutures, usually in the hair, are removed. There may be some slight residual bruising and swelling, but you should be able to return to work and other low-key pursuits. Continue to avoid strenuous exercise.
Weeks 3 – 4
You will need to return to the Highland Park Plastic Surgery Center for a follow-up visit. Your incisions will be examined with additional skin care instructions provided as needed. You should be able to resume all normal activities and exercises at this time.
Months 3 – 4
Dr. Toledo and the staff of the Highland Park Plastic Surgery Center will examine you to ensure you are healing as expected. Oftentimes, we will take postoperative photographs if the swelling has subsided. If you are traveling a long distance to Dallas, you will return for your follow-up when it is convenient for you.
Annually
Dr. Toledo would like to see you, at no charge, every year or as able to follow the results of your surgery. This allows Dr. Toledo and his staff to better evaluate patient outcomes and continue to refine techniques in the future.
Frequently Asked Questions
How much does a facelift cost?
The total cost of your facelift will vary based on the technique used. During your consultation, Dr. Toledo will develop your custom treatment plan based on your needs and goals. Once this is established, he can discuss cost estimates. To avoid results that look unnatural, it is best to focus on finding an experienced surgeon, like Dr. Toledo, instead of the cheapest price. Highland Park Plastic Surgery Center can help you find low-interest medical financing that will make your surgery easier to afford.
Which technique is best for me?
The best surgical facelift technique for you will depend on your needs, goals, degree of skin laxity, which areas of your face are being addressed, and more. To produce the results you want, Dr. Toledo will discuss the different surgical techniques during your consultation. He will then help you decide which technique is best for you.
Should I get a surgical or nonsurgical facelift?
While there are many great nonsurgical skin tightening procedures, these can usually only produce mild improvements. If you have moderate to severe skin sagging, a surgical facelift is the best choice to significantly improve your appearance. During your consultation, Dr. Toledo will discuss your options, including nonsurgical treatments, to help you decide what is best for your needs and goals.
What about wrinkle fillers and relaxers over facelift surgery?
Injectable wrinkle fillers and relaxers, like Juvéderm and BOTOX, have become very popular in recent years to refresh the face. Sometimes known as a liquid facelift, injectable wrinkle treatments can help with early signs of aging, but the results are temporary. A facelift can produce more dramatic improvements than injectables with results that can last for a long time. Ask Dr. Toledo about injectable treatments during your consultation.
Will my results look natural?
Many patients worry that facelift surgery will make their skin look too tight, shiny, or like they live in a wind tunnel. Dr. Toledo focuses on giving you a natural-looking result so you look refreshed and not fake. He listens to your needs and goals before developing your personal treatment plan with the technique that will produce your best results.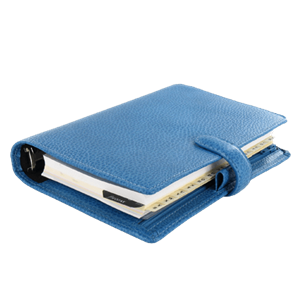 Plan Your Procedure
Average Cost

$12,000

-

$25,000
Contact Us
The Right Facelift for You
Facelift surgery can take years off your face and help create a fresh look. Today, there are many options for surgery based on your personal needs and goals. This treatment is designed to help you look younger but still natural. To learn more, we invite you to call our facility in Dallas, TX to set up your private consultation with Dr. Toledo.
Related Procedures