A good home skin care routine is important to keep your complexion, but occasionally, you may need a little more help with a medical-grade facial, including the HydrationFacial. Selected based on the needs and concerns of your skin, plastic surgeon Dr. George A. Toledo recommends regular facials for his Dallas, TX patients to keep their complexion healthy. After a thorough consultation to assess visible and hidden damage, the best medical-grade products and facial techniques will be selected to help improve your skin. To further rejuvenate and pamper your skin, customize your facial by adding another treatment, like a chemical peel, microdermabrasion, or injectable wrinkle filler. Schedule your appointment for a professional facial at Highland Park Plastic Surgery Center to elevate the health and beauty of your skin to the next level.
The HydrationFacial resurfacing procedure thoroughly cares for your skin, providing cleansing, exfoliation, extractions, and hydration. The HydrationFacial is a noninvasive, nonsurgical procedure that delivers instant results with no discomfort or downtime. At Highland Park Plastic Surgery Center, we also offer several add-on infusions, including:
Peptide Infusion: An advanced age-refining peptide complex serum to help smooth the appearance of fine lines and wrinkles and enhance skin elasticity. It is safe and effective for all skin types.
Skin Brightening: An intensive Vitamin C spot corrector to gently nourish skin and help minimize the appearance of dark spots and sun spots, leaving you with a radiant and more even complexion.
Vital C: Concentrates of the antioxidant Vitamin C and green tea help to rejuvenate and brighten while elastin provides visible firming and toning effects. Vitamin E and Vitamin A retinol + licorice provide added antioxidant benefits. Calendula provides natural anti-inflammatory benefits.
Hyaluronic Acid: A naturally occurring substance found in the joints, as well as in some of the organs, and provides lubricity. It binds over 10,000 times its own weight in water, which makes it ideal for boosting and maintaining hydration in the skin. It is a superb emollient.
Swiss Collagen Complex: This unique anti-aging ampoule is a highly concentrated nutritive complex of Native Swiss Collagen and botanical extracts that are rich in both amino acids and trace minerals. The soluble collagen helps maintain skin's elasticity and improve the look of fine lines while plant extracts sooth and hydrate. Skin feels nourished and rejuvenated.
Facial Reviews
"I have been a patient on and off for the last four almost five years of Mancy Kirkland's and Dr. Toledo's. I have had several treatments through this office including chemical peels, facials, and electrolysis. My experience has been nothing short of amazing. The office is like a picture out of a magazine. I wish their decorator could come design my house. The staff is always welcoming and kind when I arrive for my appointments. I feel like I am among friends. I never wait more than 10 minutes to be taken back to the exam room. Once I'm greeted by Mancy we discuss what treatment is best to do that given day. She makes sure I fully understand what the treatment is and how it will benefit me. After every treatment I've had I feel great. I would recommend Mancy and Dr. Toledo to anyone of my family or friends without hesitation."
- R.S. /
Yelp /
Mar 11, 2016
"After interviewing 4 others plastic surgeons in Dallas, I went to Dr. Toledo for my rhinoplasty, forehead lift and breast augmentation. I choose Dr. Toledo because I felt totally at home and comfortable with him and this office. He was confident and answered about 100 questions I had. My husband loved him too, even asked him to go hunting. My surgery was a complete success and I look incredible. I went from a hooked nose and tried looking eyes to refreshed and proud to have my picture made. My husband calls me Queen of the Selfies and thinks I look hot. He even gave us custom t-shirts and golf hats. I wish I did this 10 years ago. After I had my surgery earlier this year I noticed all kinds of beautiful women around town had been to see Dr. Toledo. It's like a new clique I joined. Lol! I love it. Came back into Dr. Toledo's office today for a facial. They are still the best."
- P.S. /
Google /
Jan 31, 2019
"Excellent Plastic Surgeon - I recently had facial surgery including face lift, neck lift, forehead lift, and upper and lower eyelid surgery with Dr. Toledo. The short review is that he is extremely good at what he does, and his staff is very much on top of their game. I did a reasonable amount of research and due diligence prior to selecting Dr. Toledo, including plastic surgery doctors/centers in a number of states,..."
- J. /
RealSelf /
Aug 16, 2018
"I had a great experience. - Dr. Toledo is the beat Dallas Plastic Surgeons that I know of. He has done a great procedures in removing my second chin and transferring belly fat for facial reconsrtuction. He's got a great medical staff and his administration too."
- R.S. /
RealSelf /
Jul 28, 2017
"Being an out of town patient, I was nervous to find a surgeon to perform my rhinoplasty but I consistently found the best reviews regarding Dr. Toledo. Those, along with very good recommendations from family friends, led me to choose him and I am so grateful that he did. He made me feel so comfortable throughout the entire process and the office staff, particularly Esther, made it as easy and understandable for me as possible. Since I live 5 hours away, the initial consultation took place over the phone and the paperwork was electronic. I had an appointment the day before to officially meet him in person and discuss any last minute questions or concerns, making it very easy for me to manage coming into town. Dr. Toledo is very knowledgeable about the ideal proportions of facial features and he knew exactly what needed to be changed about my nose to achieve the look I dreamed of. He also put my mind at ease by showing me pictures beforehand of what he planned for my nose to look like after surgery. It turned out exactly how he said and I could't be happier! Every single thing he addressed before surgery looked identical or even better to what he showed me beforehand. I am very grateful to him. I highly, highly recommend Dr. Toledo to anyone thinking of any cosmetic surgery."
- K.H. /
Google /
May 29, 2019
Previous
Next
Professional facials at Highland Park Plastic Surgery Center are suitable for all ages and skin types since they are customized to each person's needs and concerns. Typically, facials are created to correct signs of aging (fine lines, wrinkles, and dry patches), improve sun-damaged skin (dark spots, rough texture, and uneven tone), deep clean (acne and clogged pores), and brighten dull and sallow skin. Facials can be designed to help teens or adults with chronic conditions, like acne outbreaks, sensitive skin, and rosacea. The effects of a facial can be enhanced with another nonsurgical procedure, like microdermabrasion, chemical peels, or injectable wrinkle treatments.
After your consultation to create your best treatment based on your skin type and concerns, you will relax in one of our treatment rooms as your facial begins. Every facial will be unique, but most will start with a deep cleansing to remove dirt, oil, and makeup. After that, a salicylic or glycolic acid can be used to open clogged pores so blackheads and whiteheads can be extracted. This is usually followed by a type of exfoliation, either performed manually or with vacuum suction. A mask or serum and any add-on infusions may then be massaged into the skin for deep nourishment. Finally, an SPF moisturizer will be applied to protect from sun damage after the treatment. HydrationFacials typically includes six main steps: cleansing, exfoliation, pore extraction, hydration, adding nourishment, and protection.
Following your facial, you may see some redness and irritation, but this should subside naturally within a day. Many patients will see visible improvements in the appearance and feel of their skin immediately after their treatment. To maintain and enhance the results of your facial, please talk to one of our experienced team members about creating a home skin care regimen and how often you can schedule a professional facial at Highland Park Plastic Surgery Center.
Frequently Asked Questions
How much does a facial cost?
The cost of your facial will be determined by the products used during your treatment and if you add on any other procedures. During your initial consultation, your facialist will listen to your concerns and assess your skin before developing your custom facial treatment plan. After this, your facialist can discuss the cost of your facial. Highland Park Plastic Surgery Center often offers specials on skin treatments, like facials, and discounts when you buy a package of sessions.
What type of facial should I get?
Your facial will be customized based on the needs of your skin. At the beginning of your appointment, your facialist will listen to your current concerns and goals before evaluating your skin. After this, your facialist can discuss their recommendations for your facial. You can also discuss complementary treatments, like microdermabrasion or a chemical peel, which can further improve the health and appearance of your complexion.
How often should I get a facial?
Ideally, you should get a facial every 4 – 6 weeks to maintain the health of your skin. Professional facials help to remove dead skin cells and nourish your complexion so it looks and feels great. During your initial consultation, your facialist will discuss how often you should schedule appointments to reach your initial goals and then to keep your skin healthy. Over time, you may want to try different facial types and include other add-on treatments to fit your needs.
How can I maintain the results of my facial at home?
Following a good skin care routine at home can help you maintain the results of your facial. After your treatment, one of our skin care professionals can recommend products that are right for your skin type and goals. It is also important to wear sunscreen and avoid lengthy exposure to UV rays (both natural sunlight and tanning beds).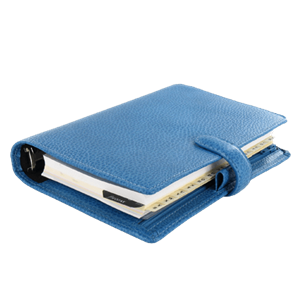 Put Your Best Face Forward
At Highland Park Plastic Surgery Center in Dallas, TX, we believe in the importance of looking and feeling your best at all times. Board-certified plastic surgeon Dr. George A. Toledo has found that his patients who come in for regular facial treatments tend to have healthier and clearer complexions. Every facial at Highland Park Plastic Surgery Center is customized for your needs so let us help you put your best face forward. Contact our Dallas, TX office to schedule your appointment for a professional facial or any of our rejuvenating treatments.
Related Procedures
Related Post