When home skin care products are not effective, but you are not ready for surgery, consider nonsurgical skin rejuvenation treatments, like microneedling. Double board-certified plastic surgeon Dr. George A. Toledo and his trained aesthetic team are pleased to offer microneedling (also known as collagen induction therapy) at our office in Dallas, TX. Microneedling uses many fine-gauge needles to safely and effectively create micro-injuries in the needed areas of the skin. The micro-injuries trigger the body's natural production of collagen and elastin, two nutrients that improve the health and appearance of your skin. Easily combined with other skin treatments, like serums or PRP (platelet-rich plasma), microneedling can help reduce pores, scars, and stretch marks. Schedule a consultation at Highland Park Plastic Surgery Center to learn more about the benefits of microneedling and ways to customize the treatment for your skin needs and goals.
As an added benefit to microneedling, your own platelet-rich plasma (PRP) can be applied to the same area to further help tissue heal and allow the skin to grow new cells. These two treatments together can reduce the appearance of scars, fine lines, wrinkles, age spots, and other skin issues. The texture of your skin can be greatly improved to appear smoother and more even without damaging the skin.
Prior to the microneedling section of your treatment, someone from our medical staff will draw your blood for the PRP collection. The drawn blood will then be taken to our lab for the separation process where your viable cells, platelets, and growth factors will be condensed into PRP. Once the microneedling is complete, the PRP serum will be applied to the skin to sink in.
Reviews
"So impressed with Dr. Toledo's rhinoplasty results! And even more impressed with how much my breathing has improved! I didn't even realize how blocked my breathing was until now, it really is life changing. Beautiful results. And a perfect little nose!"
- J.D. /
Yelp /
Mar 24, 2019
"Rhinoplasty- 2-3 weeks post op, and it only gets better! - Please read - If you are considering Rhinoplasty period, and/or pursuing Dr. Toledo for the surgery.First off I want to start off with the reviews I've read, this may shock you but I can see why some individuals claim his demeanor may not be 100% to your liking. When I first met with him, I was a little put off by some of his comments, as well as feeling as if my hopes were too high. Immediately, I thought what a waste of my consultation, I am going to see someone else! Then I realized... that was just me being entitled, comparative to the service you may expect from a salesperson or restaurant.Dr. Toledo is no salesperson, he is a realist, and a world class surgeon. Look him up, he's been on the news countless times, been on many medical boards and been involved in this field for more than 3, going on 4 decades! Yes surgery is a science, but his craftsmanship is an Art. He perfects that art in every surgery he does, never intents to do a half job, to simply collect and go like most surgeons would!He literally turns down surgeries and makes sure this is something you want or need! He's worked in non-profit organizations and missions to help the less privileged all over the world!SO, if he comes off a little abrupt or isn't exactly sugar coating, please remind yourself that this is one of the top surgeons for what you are searching for! He gets a lot of people who are either not serious, or doing it for the wrong reasons and he is trying to help us all get a better quality and confidence in our day to day living.As for the results it's not exactly what I pictured, because it ended up being even better! I am so happy I moved forward with him and I am 2-3 weeks post op, and it only gets better!Ask yourself, do you want whipped cream with a cherry on top and a subpar nose? Or prefer a careful, attentive and safe surgery with realistic expectations? If so, choose Dr. Toledo, and leave your ego at the door, you're here for a reason!Thank you too Dr. Toledo & his Staff (Esther too!) The Anesthesia Doctor was also amazing, no complaints!"
- J. /
RealSelf /
Dec 16, 2022
"Dec 2022I had a huge midline hernia and needed it repaired along with a complete abdominal wall reconstruction. My abdomen was unsightly and huge! Dr. Toledo's expertise and precision has resulted in a beautiful, flat abdomen!!!! I would not go to anyone else!! Dr. T and his staff are so compassionate, friendly and above and beyond in all their surgical procedures!!! This is my family's 4th surgery with Dr. Toledo. He is beyond exceptional!Wonderful experience, once again!"
- D. /
Healthgrades /
Dec 06, 2022
"I came to get a rhinoplasty a few months ago and it was the best decision I could've made. I was kind of doubtful at first but decided to listen to the positive reviews which left me absolutely loving my results. If you're trying to find the BEST plastic surgeon choose TOLEDO."
- Y.Y. /
Google /
Nov 30, 2022
"I had a rhinoplasty and facelift about 3 months ago. I love my nose and neck. Dr. Toledo did exactly what he told me he would. I trust him completely. His office staff was so nice every time I went in they are so warm and welcoming. I have sent him at least 5 friend who had rhinoplasty surgery too and they all rave about his work. I love Dr. Toledo. "
- S. /
Healthgrades /
Nov 17, 2022
Previous
Next
You may benefit from microneedling if you have slight to moderate skin issues, like rough skin texture or low elasticity. Microneedling treatments can also reduce the appearance of scars, pores, and stretch marks. You should be willing to wait a while before seeing the results of your microneedling treatment since the collagen and elastin will need time to have an effect on the skin, but you will have natural-looking results and gain better overall skin health.
Microneedling is performed in a treatment room in about 30 – 60 minutes with numbing cream or local anesthesia if requested, but most patients feel mild or no discomfort. The skin being treated will be cleansed before the microneedling handpiece is passed evenly over. After the microneedling is performed, a topical treatment, like platelet-rich plasma (PRP) or a vitamin-infused serum, can be applied for deeper penetration of the nutrients into the skin. After the treatment, a moisturizer will be applied since your skin will be sensitive.
You may have some swelling and redness for about a day, but this should subside quickly on its own. It may take about 1 – 2 months as the collagen and elastin levels increase before you see visible improvements in the health and appearance of your skin. You should plan to get about 4 – 6 maintenance treatments every 4 – 6 weeks for optimal results and lasting skin health.
Frequently Asked Questions
How much does microneedling cost?
The cost for microneedling will vary, depending on what is included in your treatment plan. During your initial consultation, Dr. Toledo will perform a skin analysis and then develop your unique treatment plan. From there, he will be able to discuss your costs and what to expect during the procedure. Highland Park Plastic Surgery Center often offers specials on skin treatment packages so be sure to ask about current deals during your consultation.
What exactly is microneedling?
Microneedling, also known as collagen induction therapy, is a nonsurgical treatment to tighten and rejuvenate your skin. Collagen is a fibrous protein that helps keep your skin supple, smooth, and tight. Over time, your natural stores of collagen are depleted and your skin becomes thin and loses elasticity. Microneedling creates small wounds in your skin. These micro-injuries prompt your skin to increase its collagen production and generate new skin cell growth. Once healed, your skin appears brighter, firmer, and healthier.
Can I combine other treatments with microneedling?
During the microneedling process, channels are created in your skin that make it easier for treatments to penetrate the deeper layers. This is why microneedling is often combined with other treatments, like vitamin-rich serums or platelet-rich plasma (PRP). During your consultation, Dr. Toledo can discuss what treatments may be performed along with microneedling and which would most benefit your skin.
How many treatments are recommended for optimal results?
Most patients get 3 – 6 microneedling sessions to achieve their best results. However, the number of treatments you need will depend on the condition of your skin and your goals. Microneedling can be safely performed every 4 – 6 weeks as needed. During your consultation, Dr. Toledo will be able to estimate how many treatments you will need based on your skin and goals. Once you have reached your goal, Dr. Toledo recommends getting maintenance treatments every six months.
Is microneedling safe for everyone?
For the most part, microneedling is safe for all skin types and tones. Since the skin injuries created are so small, there are very few side effects after the treatment. Microneedling is not recommended if you have used Accutane within the last 2 – 3 months, as well as if you have an active skin infection, open wound, or herpes simplex. In addition, you may not be a candidate for microneedling if you are pregnant, nursing, or undergoing radiation treatments.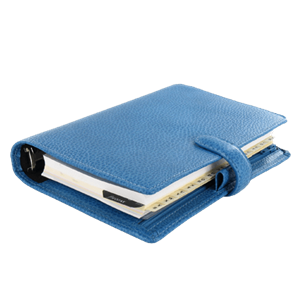 Natural Health and Radiance
Improve the health and appearance of your skin with microneedling treatments at Highland Park Plastic Surgery Center in Dallas, TX. A minimally invasive treatment that can give you dramatic results, microneedling boosts your natural production of collagen for smoother, firmer skin. Schedule a consultation with plastic surgeon Dr. George A. Toledo to learn more about this procedure and other skin rejuvenation procedures.
Related Procedures