Brow lift surgery, also known as a forehead lift, is a popular cosmetic procedure that helps create a lifted brow appearance; this offers a more youthful look to the upper face. A drooping brow can oftentimes create a tired or angry appearance, which is not ideal. To combat this, a brow lift procedure surgically elevates the sagging brow to create a rejuvenated forehead.
Dr. George A. Toledo is double board-certified by the American Board of Plastic Surgery and the American Board of Otolaryngology, Head and Neck Surgery and has over 34 years of experience in performing all types of brow/forehead lifts on both women and men. This comprehensive training and experience means that Dr. Toledo is skilled in a number of forehead lift techniques and is able to provide the individualized treatment his patients need to achieve the results they desire.
Some patients who opt for a brow lift may also consider other facial cosmetic procedures, such as eyelid surgery or a facelift and neck lift, to create a more harmonious, balanced appearance to the entire face and neck. BOTOX and fillers are also often used in combination with a brow lift at Highland Park Plastic Surgery Center for optimal results, creating a softer and smoother facial appearance.
Brow Lift Reviews
"Five Stars - I had a forehead lift with Dr. Toledo 10 days ago and am very happy. He talked to me like an adult and respectfully answered all my questions, which I had a ton of. I was back to work in a week. My friend recommended him and I will pass on the recommendation. He is a great doctor!!"
- Anonymous /
Vitals /
Mar 06, 2011
"I am a second generation patient of Dr. Toledos. My mom went to him years ago for a facelift and brow lift. She looked so good, of course I went to him, too! I had a "mommy makeover"--tummy tuck/breast lift. I look like I did before kids--he is an amazing surgeon! The office staff is wonderful--put me at ease and treated me like family!! I had a perfect experience and would never go to another plastic surgeon but Dr. Toledo. I send all my friends to him. He is just the best!! Thank you Dr. Toledo!"
- M. /
Google /
Jan 16, 2017
"Dr. Toledo performed my facelift last year, along with a brow lift and upper eyelids, and I couldn't believe what a beautiful difference it made in my appearance! I now receive so many compliments about how much younger I look than my actual age. Dr. Toledo and his staff were so attentive to me, answering all my questions and concerns about what to expect. The procedure gave me hardly any discomfort and I even went to my granddaughter's birthday party just couple of days after the surgery! I am so happy that I chose Dr Toledo to perform my facelift. He is wonderful! A tummy tuck is next!"
- Anonymous /
RateMDs /
Sep 22, 2016
"Until I got into my thirties I did not think I would be a person who would have plastic surgery. My friend went to Dr. Toledo and recommended him. Even though I'm from San Antonio I drove up to Dallas to meet him. I was very nervous, never having been to a plastic surgeon before, but Dr. Toledo answered all my questions and was frank with me about what I could expect. I like that he talked to me like an adult. He recommended a forehead lift to open up my eyes. He was absolutely right. I had my surgery done 10 days ago and am very happy. The surgery was not painful and was a stress-free. I cannot stop talking about how happy I am. I will definitely go back and recommend him to my friends and family in San Antonio.Update: 2/15/2018I had a Mircolaser Peel last week. Dr. Toledo's office was advertising a discount for the laser treatment so I trekked back up to Dallas for the treatment. As always the staff are so nice and I love that fact I never have to remind them who I am. They always remember me. I had the micro laser peel to resurface my face. The entire treatment from start to finish was only about 30 minutes. My face was red but I could tell it was going to look good. Now 1 week after the laser my skin looks smooth and supple. I'm ready to show off during Fiesta in April.Thanks Dr. T and staff. Y'all nailed it again."
- S.W. /
Google /
Feb 16, 2018
"This was my first time for cosmetic surgery. It was hard for me to trust my face and future life to someone I did not know. Dr. George Toledo met all my expectations from my first consultation through the post visits. His professional, friendly staff made me feel comfortable; answered all my questions; called me often during the healing process. Dr. George Toledo is a caring, excellent, talented surgeon who removed twenty years from my face. He performed a brow lift, upper and lower eye lids, face and neck lift, and ear lobe reductions. I highly recommend him and only wish I had this surgery earlier. My advice to anyone who is even considering having this, don't wait. Go see Dr. Toledo. There is no pressure there for you to have any surgery. This is your decision. Dr. Toledo will help you understand all the options and possibilities. He wants you to be pleased with the results, because he cares deeply for all his patients."
- Anonymous /
RateMDs /
Nov 05, 2012
Previous
Next
The three most common indications for a forehead lift are: (1) unsightly wrinkle lines in the forehead and between the brows; (2) drooping eyebrows that create hooding of the upper eyelids; and (3) high forehead and hairlines that can be shortened or lowered.
A forehead lift can help people of any age but is most common in 46-60 year olds to decrease the signs of aging, Occasionally young adults in their 30s have inherited low heavy, brows, and a forehead lift is indicated.
If you are bothered by these signs of aging, a forehead/brow lift may be the solution. At the Highland Park Plastic Surgery Center, candidates for this and all cosmetic procedures should be in good physical health, non-smokers, and have realistic goals and expectations.
At the Highland Park Plastic Surgery Center, Dr. Toledo will choose the most appropriate procedure for your brows and forehead. The technique used will depend on many factors, including the degree of droopiness, the severity of wrinkles, and the position of the hairline. Males or females with a high or balding hairline may require a more challenging procedure.
This procedure involves raising the eyebrows by removing an ellipse of skin directly above the brow. The resulting scar is hidden at the superior edge of the eyebrow. This procedure is ideal for men with thick eyebrows.
Endoscopic Forehead Lift
This procedure involves creating several small incisions in the hairline and inserting a tool known as an endoscope, which travels down to the area of the eyebrow in order to release its attachments. Through the camera of the endoscope, the brow tissue is suspended using stitches to lift the brow to its higher position.
Lateral Brow Lift
Also known as a temporal brow lift, this technique places the incision behind the hairline just above the temples. This procedure is often the upper extension of a standard facelift incision. It allows the lateral parts of the brow to be lifted and works well for sagging that is present in the outer brows and crow's feet areas.
Traditional Brow/Forehead Lift
With this classic forehead lift, at the Highland Park Plastic Surgery Center, the incision extends from above the ear and across the top of the forehead to the other ear. In people with a high forehead hairline, the incision will curve in front at the edge of the hair. Women with an excessive high hairline can have the height of their foreheads shortened and the hairline lowered. Traditional forehead lifts allow manipulation of the muscles that cause the frown lines and horizontal forehead wrinkles. This approach is the "gold standard," as it gives the surgeon complete exposure to properly and naturally elevate the entire brow/forehead region. Another big advantage to a traditional forehead lift is longevity—results can last twice as long as a facelift, up to 20 years. All these benefits usually outweigh the potential risks of scarring or hair loss.
Your traditional forehead lift will be performed under general anesthesia at the Highland Park Plastic Surgery Center in Dallas, Texas as an outpatient procedure. The less invasive direct brow lift or endoscopic procedures may be performed under a local anesthesia or IV sedation. Any procedure which is combined with a facelift will require an overnight stay at our Dallas facility. See the facelift section for more details.
Recovery following brow lift surgery varies, with more discomfort and swelling occurring with the open traditional approach versus the endoscopic or temporal methods. Overall, there will be slight bruising and swelling in the upper face near the brows and possibly around the eyes. A drain may be used to diminish your bruising and will be removed within a few days. Sutures are typically removed in 5-6 days. Even though you will still have some swelling and numbness, you should be able to return to work or other non-strenuous activities between 7-10 days after surgery,
Dr. Toledo and the staff of the Highland Park Plastic Surgery Center in Dallas, Texas will provide you with detailed written and verbal instructions on aftercare and will be available to address any questions or concerns that may arise.
Frequently Asked Questions
How much does a brow lift cost?
It is more important to focus on finding an experienced and certified surgeon, like Dr. Toledo, who can provide you with the results you want—rather than simply choosing the least expensive option. The cost of brow lift surgery will vary based on the technique chosen, the facility fee, anesthesia, and other factors. Once your treatment plan has been created in your consultation, an estimate of costs can be discussed.
Do I need a brow lift or facelift?
Whether you should get a brow lift or full facelift will depend on where you have the most sagging skin, as well as the goal you are trying to achieve. If you have only drooping brows, then you can likely improve your appearance with just a forehead lift. On the other hand, if your cheeks, jowls and neck have loose, sagging skin, a facelift is required to look your best. As a general rule, most patients over 50 require both procedures to achieve optimal results and full facial harmony. With his 34 years of experience, Dr. Toledo can confidently create your unique treatment plan.
What about nonsurgical treatments?
There are many nonsurgical treatments—such as laser skin tightening and injectables like BOTOX and Juvéderm—that can give you some temporary improvements. However, a surgical brow lift is the only option if you want significant improvements and longer-lasting results. During your consultation, Dr. Toledo can go over both your surgical and nonsurgical options, so you can decide which is best for you.
What technique should I choose?
Dr. Toledo will go over brow lift surgery techniques during your consultation to help you understand the advantages of each. He will then help you decide on the best technique for your needs and goals. Some of the factors that may influence your decision are your hairline, taking into account both your current hairline and your risk of future recession; the degree of skin sagging; and how much time you can devote to recovery.
Will my results look natural?
When you choose a skilled plastic surgeon like Dr. Toledo, your brow lift results will look natural. He will develop your treatment plan with the right technique for your needs and goals so you look refreshed and younger, not tight or frozen. During your surgery, Dr. Toledo will focus on removing excess skin. The remaining skin and tissue will be smoothed so your results do not limit your facial expressions or lift your eyebrows too high.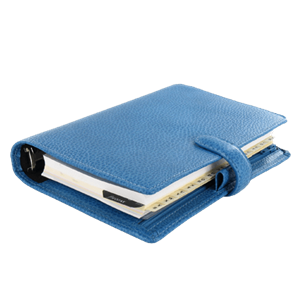 Plan Your Procedure
Average Cost

$6,500

-

$7,500
Contact Us
Rejuvenate Your Appearance
Do not let your sagging brow make people think you are mad, sad, tired, or angry—schedule a consultation to learn more about a brow lift with Dr. George A. Toledo at the Highland Park Plastic Surgery Center in Dallas, Texas. By lifting your sagging brow, you can rejuvenate your entire appearance and look younger and more refreshed. Dr. Toledo strives for natural-looking results; your brow lift will have your friends saying you look very refreshed rather than thinking you had surgery.
Related Procedures