Do you have naturally thin or asymmetric lips? Have your lips lost volume over time? Do you want to balance the overall appearance of your face?
Surgical and non-surgical lip augmentation can give you the fuller, more shapely mouth you desire.
Surgical lip augmentation gives natural-looking results that last for years. Non-surgical lip enhancement includes many dermal fillers that can temporarily plump the lips for a fuller appearance. You may choose surgical augmentation for longer-lasting results or injectable fillers without a recovery period. You may wish to start with fillers in order to see how different lip volumes look before moving to surgical lip enhancement.
Contact the Highland Park Plastic Surgery Center in Dallas Texas to schedule a consultation with double board-certified plastic surgeon, Dr. George A. Toledo, M.D. He will explain all your choices to help create your custom lip augmentation plan.
Lip Augmentation Reviews
"If you need a plastic surgeon, then you need to make an appointment with Dr. Toledo. He is the only doctor that I would want to work on my face or body. I have had lip augmentation and they turned out perfect. I'm so happy with my results. I have been a patient of Dr. Toledo for over 20 years. I met him when I needed a cyst removed out of the back of my leg. You can't see the scar. I wouldn't trust anyone but Dr. Toledo for Botox injections and fillers. He is extremely honest. His staff is great and the esthetician is outstanding for chemical peels and electrolysis."
- Anonymous /
RateMDs /
Jun 04, 2012
"What an amazing doctor. Dr. Toledo was very honest about the results I would get with the procedures he suggested. I was a sun lover in my teens and young adult age, so my skin was not in the best condition. Dr Toledo suggested the partial facelift with lip augmentation and laser. The results are more than I expected I'm very excited about the results. I would definitely recommend Dr. Toledo, he is the best."
- C.B. /
Google /
Jan 10, 2020
"Twenty Years Younger--well, Maybe 15! - I'm 61 and waited years to have a facelift. I didn't want to look like the typical "dallas" woman with the stretched skin face and big lips that looked completely fake. I literally watched the side jowls and hanging neck skin take over my face before I said I really need this. I was tired of deleting every photo my kids took with me, because unless there was a filter, they all made me look old.Dr. Toledo (who has done rhinoplasty surgery on both my twenty something children) assured me he wouldn't do that to me...and he was right! I can't believe the before and after photos. Also, the surgery (you will still overnight with a nurse at the office) was not nearly as painful as I expected. I am 5 weeks post surgery, still somewhat swollen but I am beyond excited about my results. As an FYI, last minute I also had laser under my eye and fat pockets there as well removed.I'm from the northeast originally, so by the time I will get to see family and friends, the "new me" will be a young me, and no one will be the wiser...lol.Great support staff who have been with Dr. Toledo for years, including Esther and Sylvia."
- T. /
RealSelf /
Dec 01, 2020
"3 weeks post surgery -- What a great experience! Easy recovery, no pain! Minimal bruising and swelling - back to work after one week off. A huge thank you to Dr. Toledo and his EXCELLENT staff! If you are looking for a surgeon in the Dallas area, I strongly encourage you to schedule a consultation with Dr. Toledo!Updated on 27 Aug 2019:3 weeks post surgery - https://toledoplasticsurgery.com/Before-After-Photos/Face/Brow-Lift/Dallas-TX/53885Updated on 28 Aug 2020:My experience with Dr. Toledo and his staff was incredible! If you're looking at yourself in the mirror and not happy with what you see, make an appointment with Dr. Toledo. I could kick myself for not going sooner! I had a full facelift, brow lift, neck lift, fat transfer to cheeks and lip augmentation — easy peasy! No pain, minimal swelling and bruising, and back at work in less than 2 weeks. It's now been a year since my surgery, and I'm so thrilled with the results! My only regret is not doing it sooner — make the appointment!"
- M. /
RealSelf /
Jun 19, 2020
"He's a wonderful surgeon, my tummy tuck looks amazing! His staff is just as awesome. He's also done my lips, which my husband thinks are beautiful and natural looking. If you are looking for a fantastic doctor, he's the one for you.."
- Anonymous /
RateMDs /
May 26, 2009
Previous
Next
Have naturally thin lips or have lost lip volume with age
Have uneven or asymmetrical lips
Want to balance the overall appearance of the face
Are in overall good health
The approach taken during the procedure will vary depending on the chosen course of treatment:
Non-Surgical
Lip enhancement involves injecting a hyaluronic filler under the skin in order to add volume to the lips. Fine wrinkle lines require the injection of the filler into the dermis of the skin very superficially. There are many different hyaluronic filler options for Dallas lip enhancement patients to choose from, including Restylane and Juvederm. During the procedure, Dr. Toledo will make a series of precise injections on and around the lips. The entire procedure can be completed in less than 20 minutes and does not require anesthesia.
Surgical
Dr. Toledo has pioneered a surgical procedure to permanently augment the lips. A 1 x 6-inch slice of the undersurface of your skin called the dermis is harvested from an area of your body, usually the bikini line, and then inserted into your lips through small incisions at the corner of your mouth. Since this is your body's own tissue, it feels soft and natural and most of it can last forever. At the Highland Park Plastic Surgery Center, Dr. Toledo uses these dermal tissue grafts primarily on his older facelift patients who desire younger, fuller lips to match their newly rejuvenated face.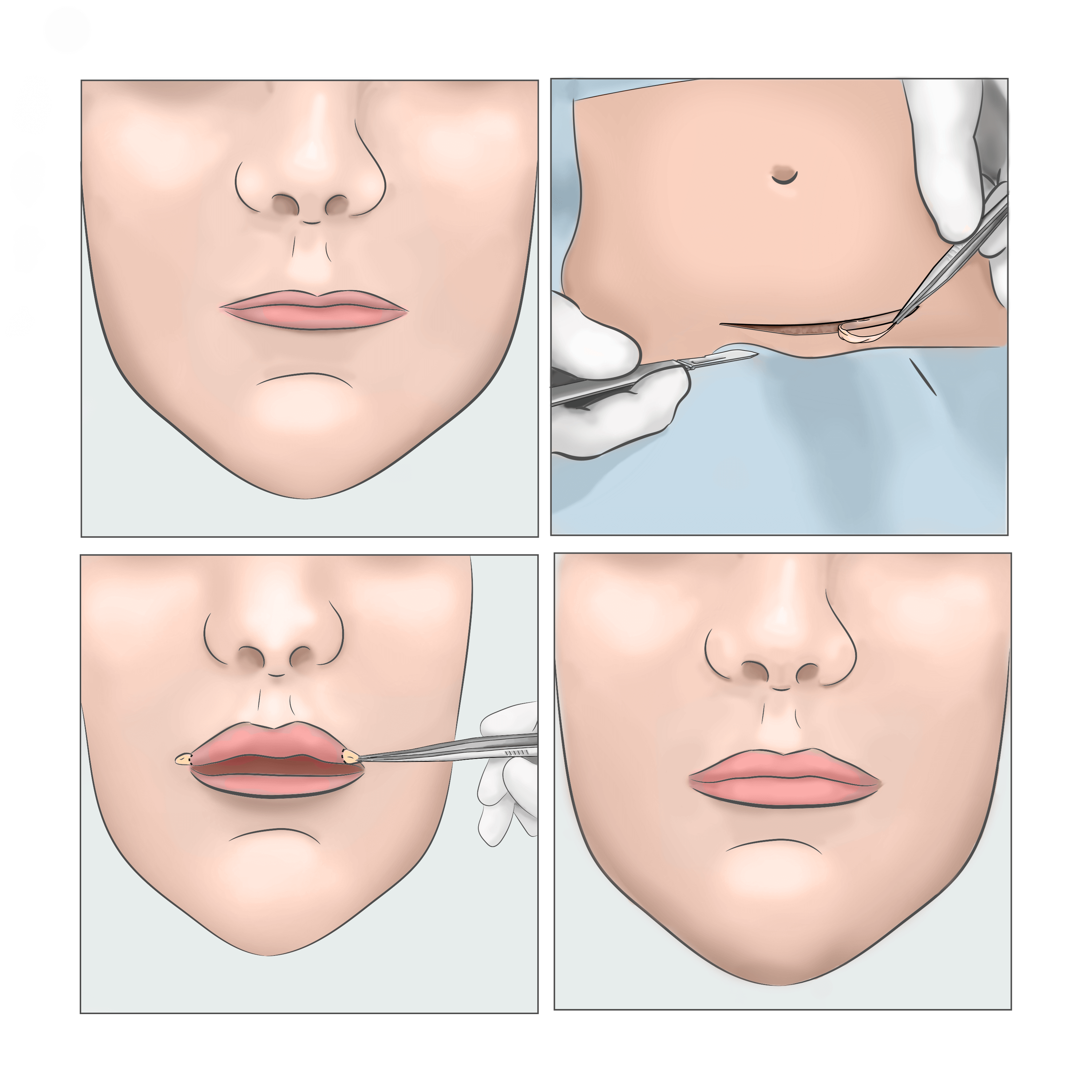 It is important to follow all post-treatment instructions provided by Dr. Toledo to achieve optimal healing and your best results. With a lip augmentation using injectable fillers, your lips will be slightly sore or tender for a few days. Cold compresses and over-the-counter pain medications are recommended to alleviate any discomfort and swelling. The results of a dermal filler can last anywhere from 3 – 12 months, depending on the individual and the injectable used for the treatment.
With surgical lip augmentation utilizing dermal grafts, your lips will be swollen for several weeks. These dermal grafts should provide lasting results, but natural aging will continue and may alter results over time. Talk to Dr. Toledo about touch-up treatments that can refresh your results.
Frequently Asked Questions
Can I get the lips of a specific celebrity?
Some patients, ask for full, sexy lips of a specific celebrity. Bringing in photos of what you like may help Dr. Toledo understand your goals, but it will be impossible to get the exact shape and appearance of another person. During your consultation, Dr. Toledo will listen to your goals before discussing your options for lip augmentation. From there, he will work with you to develop your custom treatment plan.
Which technique for a lip augmentation is best for me?
Depending on your specific needs and goals, Dr. Toledo will help you decide on which treatment is ideal for your lip augmentation procedure. If you are unsure about what you want or nervous about an invasive procedure, injectable fillers may be a better choice. You can become more comfortable with the process and decide how much volume you want before proceeding to a procedure with longer-lasting results. Younger patients generally get fillers since they do not want a donor site scar. Older patients may already have an abdominal scar and desire a more permanent solution and are frequently having facial rejuvenation surgery at the same time.
Does a lip augmentation look fake?
With his years of experience and training, Dr. Toledo performs lip augmentation, so your results will look natural, but still beautiful. During your consultation, he will discuss the size and shape of upper and/or lower lip augmentation to achieve your goals. That said, Dr. Toledo will not create huge fake lips, so if that is your desire, spare yourself a consultation.
Is lip augmentation reversible?
Generally, most patients are very pleased with their results. In 30 years Dr. Toledo has never been asked to remove or reverse a tissue graft. With hyaluronic injectable fillers, the gel solution will slowly absorb into the body over time, which means that your lips will naturally become smaller. If a huge amount was injected, the gel may have to be removed or dissolved.
Countless patients have come to the Highland Park Plastic Surgery Center asking to remove artificial implants such as silicone, GoreTex, threads, and injected fat or silicone. Botched procedures performed elsewhere may be difficult or impossible to correct.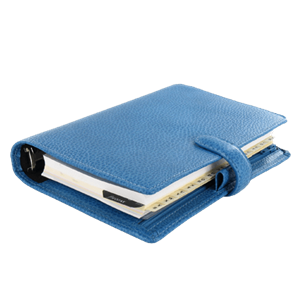 Plan Your Procedure
Average Cost

$4,000

-

$4,500
Contact Us
The Highland Park Plastic Surgery Center wants you to love the look and feel of your lips. With surgical and nonsurgical lip augmentation options, you can have full, plump lips that enhance your overall appearance. Contact our Dallas, Texas office today to schedule a consultation with plastic surgeon Dr. Toledo. He can assess your shape and contour to create a customized treatment plan that will accentuate your lips.
Related Procedures