Dr. George A. Toledo is a renowned plastic surgeon in Dallas, Texas who is nationally-recognized for his expertise in reconstructive and cosmetic nose reshaping, also known as rhinoplasty. Dr. Toledo received his medical degree from the University of Texas Southwestern Medical School in Dallas. He is board certified by both the American Board of Plastic Surgery and the American Board of Otolaryngology - Head and Neck Surgery. This dual training, in addition to his passion for rhinoplasty, sets Dr. Toledo apart from many other surgeons. Throughout his career, he has remained devoted to studying and refining nasal surgery techniques; for this reason, Dr. Toledo receives many patient referrals from other plastic surgeons or ear, nose, and throat (ENT) surgeons.
Upon completing his plastic surgery residency, Dr. Toledo was honored with the top award in the United States for his research findings in nasal surgery. He has also published numerous scientific articles on the topic, as well as lectured on rhinoplasty throughout the United States and abroad. Dr. Toledo has served as a clinical instructor at Southwestern Medical School in order to educate plastic surgery residents and young physicians in private practice regarding various cosmetic and plastic surgery procedures, particularly rhinoplasty. He specializes in performing very difficult ethnic rhinoplasties, as well as revision surgery for "botched" nose jobs. Dr. Toledo has been practicing cosmetic plastic surgery for more than 30 years in Dallas and has performed more than 3,000 rhinoplasties during this time.
Dr. Toledo understands that being dissatisfied with the shape or size of one's nose can have a negative impact on how one feels about his or her overall appearance. As a highly trained surgeon, he recognizes that small, subtle changes to the nose can drastically enhance the facial appearance and improve one's confidence and self-esteem. He has the surgical skill and keen aesthetic eye to make these delicate changes that can make all the difference. Experience matters!
Rhinoplasty Reviews
"So impressed with Dr. Toledo's rhinoplasty results! And even more impressed with how much my breathing has improved! I didn't even realize how blocked my breathing was until now, it really is life changing. Beautiful results. And a perfect little nose!"
- J.D. /
Yelp /
Mar 24, 2019
"I recently had a nose job performed by Dr. Toledo and I am beyond thrilled with the results! From the very first consultation, I felt confident in Dr. Toledo's abilities and knew I was in good hands. Throughout the entire process, Dr. Toledo was professional, attentive, and made sure I was comfortable and informed every step of the way. The surgery itself went smoothly and the recovery process was manageable. I was amazed at how quickly I was able to see the final results, and they were exactly what I had hoped for. My nose looks natural and fits my face perfectly. I have received so many compliments and feel so much more confident in my appearance. I would highly recommend Dr. Toledo to anyone considering plastic surgery. He is an exceptional surgeon with a wealth of knowledge and experience. He truly cares about his patients and goes above and beyond to ensure they are satisfied with their results. I am so grateful for the work he has done for me and will forever be a loyal patient. Thank you, Dr. Toledo!"
- A.M. /
Google /
Feb 12, 2023
"Rhinoplasty 10 day ago changed my life! It was perfect - I went to several consultations with other surgeons including in Beverly Hills and Texas! I've wanted a rhinoplasty for YEARS. When I found myself in Dr. Toledo's office I INSTANTLY knew he was the one. He asked me what my goals were and effortlessly showed me what he could achieve. When I saw the simulation he created-- it was exactly what I wanted. I paid and booked my surgery right away. I felt comfortable throughout the entire process. I am 10 days post op and LOVING my results. When he took the cast off I CRIED. It was perfect. The recovery itself wasn't bad at all! I didn't bruise or swell too badly. Dr. Toledo is by far the king of rhinoplasties in the DFW area so consider that when making your decision. His skill and experience speaks for itself, not to mention his results! I put my full trust in him without hesitation and would do it again and again. Book your consultation! You owe it to yourself to have your rhinoplasty done by the most experienced doc. I'm so excited to see my nose as time goes on! It's only going to get better. LOVE YA TOLEDO, THANK YOU A MILLION TIMES OVER"
- E. /
RealSelf /
Apr 09, 2023
"Dr Toledo is INCREDIBLE. I seriously could not recommend him enough. I had my rhinoplasty 6 weeks ago and it was the BEST experience. First and foremost, when my mom and I went to my initial visit, Dr. Toledo could tell I was nervous as I'm getting married in September, but he assured me my nose would look amazing after 6months.. he then said it would look great by 6 weeks. I was hesitant to believe him, but it's now been 6weeks and I am shocked at how wonderful my nose looks. Dr Toledo's approach is very natural and he doesn't make you look like a different person, which is a sign of a good surgeon. He's done thousands of rhinoplasties, so I knew this was nbd for him and I felt very good with my decision. The procedure itself was easy, only took 2 hours and I had minimal pain—I didn't have to take any pain meds and was back to normal within a few days. Dr Toledo is truly an expert and I'm already so happy with my results."
- E.P. /
Google /
Apr 20, 2023
"Dr. Toledo and his team made me feel entirely comfortable throughout the process of my rhinoplasty. He and the nurses the day of were incredibly kind and soothing, and the recovery could not have gone more smoothly. I ended up with little to no bruising, and Esther was there every step of the way to answer any questions that came up. I couldn't be more happy with my results. Dr. Toledo is extremely talented, realistic and straightforward, and has the ability to make everything look extremely natural and fitting for each individual face. I wouldn't have trusted anyone else and couldn't recommend him more!"
- E.S. /
Yelp /
Apr 26, 2023
Previous
Next
Healthy individuals with realistic expectations are good candidates for rhinoplasty. Dr. Toledo's goals are to achieve a significant improvement in a patient's appearance, as well as meet realistic patient expectations. It is imperative to understand that there is no such thing as perfection when it comes to cosmetic surgery. With his experience, Dr. Toledo can discern when operating may not be appropriate—particularly if an individual's desired outcome is unrealistic.
Rhinoplasty candidates may range in age from the mid-teens to the elderly. However, rhinoplasties should not be performed until teenagers have reached skeletal maturity, which usually occurs around age 15 for females and age 17 for males. Prior to this, injury to the septum or nasal growth plates can affect facial development. There is no upper age limit for a rhinoplasty, and Dr. Toledo frequently performs rhinoplasties in combination with facelifts. As we age, the nasal tip begins to droop and can make the nose appear longer. Raising—and sometimes narrowing—the tip will achieve a more youthful appearance, which better matches the rejuvenated face, forehead, and eyelids of patients in their 60s, 70s, and 80s.
We at the Highland Park Plastic Surgery Center do our best to select patients who have realistic expectations. I will not attempt surgery unless I feel I can get a significant improvement. A photo of your nose will be uploaded to our imaging software, and I will do a computer rendering of what you may look like. The vast majority of the time I will achieve 80-90% of the changes I show you on the computer. Again, if I do not feel like I can get an 80-90% improvement on a primary rhinoplasty, I will not operate. Revision rhinoplasties are much more difficult and sometimes an improvement of only 50% is considered a satisfactory result.
The majority of my patients present for cosmetic rhinoplasty and not because of nasal airway obstruction. Rhinoplasties usually involve making the nose smaller, less projected, and narrower. Smaller noses do not breathe as well as larger noses. An exception is when a nose is broken and very deviated, therefore significantly blocking the airway. I will do everything possible to straighten the inside and outside of your nose, so hopefully the rhinoplasty will not negatively affect the airway. Having a smaller nose that also breathes better is not always possible, so if a better airway is more important, leave your nose big and wide.
On a final note, plastic surgery is not an exact science. No matter how hard I have tried, I have never created a "perfect" nose in over 3,000 attempts. If you stare at any nose long enough, especially in a magnifying mirror, you will find some slight asymmetries. All faces are asymmetrical to begin with. If you are a "perfectionist" and expect a "perfect result", you may be disappointed. Patients with Body Dysmorphic Disorder (BDD) will never be happy. So please consider this information before scheduling your rhinoplasty surgery.
There are two generally accepted surgical approaches when performing rhinoplasties—the closed technique and the open technique. The closed technique involves an incision inside the nostrils only. This approach avoids an external scar and results in slightly less swelling; however, as one can imagine, the surgeon's visibility is limited. The open technique involves an incision on the columella, which is the central bridge of skin between the tip of the nose and the upper lip. Most surgeons tend to make this incision in the middle of the columella—where it is most visible. However, Dr. Toledo places his incision at the base of the columella in the upper lip junction—where there is a natural crease. While this incision is more difficult to make, the scar is rarely noticeable, regardless of skin type. Dr. Toledo has implemented the open approach in thousands of patients, with minimal—if any—scar complaints.
At the Highland Park Plastic Surgery Center in Dallas, Dr. Toledo performs the closed approach for rhinoplasties that require minimal tip changes. There is no such thing as a simple rhinoplasty, as even minute changes can be difficult to achieve. The majority of Dr. Toledo's rhinoplasties are complex revisions, ethnic cases, or traumatic cases, which often require the exposure the open technique provides. This technique provides greater access to straighten a deviated septum, as well as to release the upper lip, which is often pulled upward by an over-projecting nasal tip. Similarly, cartilage grafts and implants are more precisely placed with the open rhinoplasty. Additionally, Dr. Toledo's revision rate is much lower with the open approach. These advantages far outweigh the disadvantage of slightly more swelling, which is only temporary.
Nasal Airway Obstruction, Deviated Septum, Sinus Disease
Very few board-certified plastic surgeons are also board certified by the American Board of Otolaryngology - Head and Neck Surgery, as Dr. Toledo is; this certification requires three to four years of additional residency training. Dr. Toledo's principal focus and expertise is nasal surgery; he is keenly aware of the complex functional issues involving the nose and sinuses. There is a fine balance between making a nose smaller and narrower without compromising function, of which plastic surgeons and ear, nose, and throat specialists should be aware. Dr. Toledo will often straighten a deviated septum or reduce enlarged turbinates, which may be unexpectedly diagnosed at the time of surgery, at no additional charge. If there is a chance that making a nose cosmetically smaller will significantly interfere with breathing, Dr. Toledo will prioritize airway if possible. Botched rhinoplasties with compromised nasal airways are frequently referred to Dr. Toledo and the Highland Park Plastic Surgery Center. These cases are very difficult to correct, making it imperative to choose one's surgeon wisely. Experience matters!
During the patient's initial consultation, Dr. Toledo will carefully analyze the patient's nose and review his or her medical history. He will need to know details of previous nasal trauma and surgeries, as well as any nasal airway, sinus problems or allergies he or she may have. The patient will have his or her photograph taken and placed on an imaging computer. Dr. Toledo will use computer animation to change the patient's image in small, gradual steps, until he achieves his or her desired changes. Dr. Toledo is careful not to create a computer image that he cannot reliably reproduce with surgery.
Approximately two weeks prior to the surgery date at the Highland Park Plastic Surgery Center, the patient will have a preoperative consultation with Dr. Toledo and his office staff. At this visit, the patient and Dr. Toledo will again review the proposed changes and examine the computer-generated image together. The patient will also have an opportunity to ask any questions prior to reading and signing the operative consent forms. Additionally, all aspects of the postoperative care will be comprehensively reviewed, and final payment will be due at this time.
Day of Surgery – Dr. Toledo will meet with the patient briefly before he or she is given any anesthesia to ensure all parties are still in agreement. Our nursing staff will review a surgical checklist, and the patient will be taken into the operating room. A board-certified anesthesiologist or anesthetist will administer anesthesia. The surgery should take 1 ½ to 2 hours, and the patient will spend 30 minutes to 1 hour in the recovery room. Written instructions will again be discussed with the patient's caregiver before they are discharged.
Day 5 to 6 Post-Operation – The patient returns to Highland Park Plastic Surgery Center to have the cast and outside sutures removed. If splints were used to stabilize the septum, those may be removed during this visit. Even with the swelling, the patient should have a good idea of what their nose will look like.
One Month Post-Operation – If the patient lives close to the DFW metroplex, Dr. Toledo would like to examine the nose to make sure he or she is healing as expected. Out-of-state patients can email photographs to the office in order to help us evaluate their postoperative results.
3 – 6 Months Post-Operation – At this visit, most patients will have their postoperative photos taken. If there is still a small amount of swelling, postoperative photos would be taken a few months later.
Annually – Dr. Toledo recommends patients follow-up at the Highland Park Plastic Surgery Center—at no charge—every year, or as able, in order to together assess the surgical results. This allows Dr. Toledo and his staff to better evaluate patient outcomes and continue to refine his surgical techniques in the future.
Frequently Asked Questions
How much does rhinoplasty cost?
The cost of nose reshaping surgery varies based on the technique used and the complexity of the procedure. Before estimating costs, Dr. Toledo will listen to your needs and goals to help create your custom treatment plan.
The fees presented here are only an estimate, but they give you an idea of the rates that Dr. Toledo charges. Knowing these expenses helps patients make an informed decision before scheduling a consultation at Highland Park Plastic Surgery Center. In order to get exact pricing, a patient would have to get a personal consultation and examination so Dr. Toledo can determine the degree of complexity and the time required to achieve the expected results.
The fees will be divided into three categories:
Surgeon's fee – Dr. Toledo's charges
Highland Park Plastic Surgery Center facility fee – staff, nurses, recovery, supplies, and medications
Anesthesia fee – Anesthesiologist and associated supplies and medications
At the Highland Park Plastic Surgery Center in Dallas, Texas, all three fees will be quoted to you at your initial consultation with Dr. Toledo.
Are there nonsurgical options to change my nose?
An injectable filler can temporarily correct very minor imperfections in your nose's appearance, which may help you decide if you want to proceed with rhinoplasty. However, surgery will help achieve long-lasting results, provide larger changes, and improve the internal structure of the nose for better function. During your consultation, it is important that you communicate to Dr. Toledo if you've received any nonsurgical procedures on your nose in the past so that he can provide an accurate explanation of your options.
What options are available for ethnic rhinoplasty?
Ethnic rhinoplasty focuses on improving the appearance of the nose while still maintaining your cultural identity. This may be a consideration if you are Asian, African-American, or Middle Eastern. During your consultation with Dr. Toledo, you can discuss what you like about your nose and what you would like to change. This will allow him to customize your treatment plan so you get your best results.
Can I combine nose surgery with other facial surgeries?
Many patients consider combining nose surgery with another cosmetic procedure, like chin or cheek augmentation. Combining surgeries for a more dramatic result can be discussed during your consultation with Dr. Toledo. Once he understands your concerns and goals, he can help you decide what procedures should be in your treatment plan. Nose reshaping surgery can often help make your whole face look more balanced so you should wait to see your results before considering another procedure.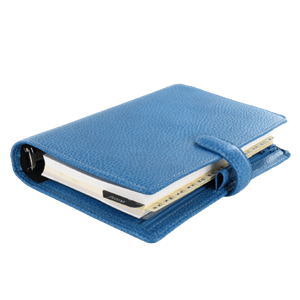 Plan Your Procedure
Average Cost

$9,500

-

$10,000

Procedure Recovery Location

Outpatient
Contact Us
Rhinoplasty is a simple solution that may address the displeasure you may feel when looking at your facial profile. If you are unhappy with the look of your nose or if you are experiencing breathing issues, rhinoplasty may help. Rhinoplasty is a very common cosmetic treatment with great success rates. Plastic surgeon Dr. Toledo aims to reshape your nose so your whole face looks more proportionate and attractive. Even small changes can make a huge difference. We invite you to call Dr. Toledo at the Highland Park Plastic Surgery Center in Dallas, Texas and schedule a consultation. Experience matters!
Related Procedures