About Breast Revision Surgery
Breast augmentation is one of the most common cosmetic surgeries in the United States, and, in the majority of cases, yields optimal outcomes. However, sometimes a woman can be unhappy with the results of her breast surgery and may need a revision. Some women find they want different sized implants, while others may have a severe deformity and prefer to have the breast augmentation revised or the implants removed. Dallas, Texas board-certified plastic surgeon Dr. George A. Toledo understands that each patient has unique needs and motivations for pursuing breast implant revision surgery; he takes the time to get to know each patient in order to provide the highest level of care possible. Dr. Toledo has always operated his practice on the principles of safety, comfort, and privacy, and he is committed to providing patients with results that meet their expectations.
Breast Revision Reviews
"Excellent, Most Honest Doctor - Highly Recommend - Excellent! Most honest doctor & I truly knew that and believed what he was telling me. I was debating on whether to get new impants with my lift, or not. I had old implants that he had removed. After his suggestion and professional opinion, going with just a lift with my natural breast tissue has left me very happy!!! Esther, Silvia & Dr. Toledo were so patient with me and walked me..."
- S. /
RealSelf /
Oct 10, 2018
"Dr. Toledo is hands down AMAZING!! He performed my initial procedure in 2001, a second procedure in 2003, and my most recent procedure this year. Nothing but great experience's every time with him and his staff throughout the entire process. I recently had explant surgery and am extremely happy with my results. Dr. Toledo and his staff guided me through the entire process, listened to all my concerns, answered all my questions, and let me know what to expect from the surgery and my results. At my most recent follow up Dr. Toledo made sure that I knew to call or come back in if I have any questions or concerns before my next follow up in three months. Dr. Toledo really cares about his patients, and I am so thankful for him and his staff; they truly are caring and compassionate people who treat you with kindness. Thank you so much Dr. Toledo and staff!!"
- B. /
Google /
Aug 17, 2023
"Dr Toledo and the staff are amazing! I have had a reconstructive breast aug. and a tummy tuck with hernia repair/lipo by Dr Toledo and I am completely happy with my results. I have referred several friends and my aunt to Dr Toledo and all have been happy with their results too! Love his work and I love the ladies in the office!"
- A.S. /
Google /
Mar 26, 2017
Previous
Next
Each woman's breasts have unique characteristics. Women's breasts are never the same on both sides, and no two women have breasts that are exactly the same. These differences and asymmetries will always continue to exist—to some degree—after surgery. If your augmented breasts are significantly distorted, revision surgery may offer improvement, but not perfection.
As with all cosmetic procedures, at the Highland Park Plastic Surgery Center, a patient must be in good physical and emotional health and have realistic expectations. Dr. Toledo will decide if your desired outcome is reasonably achievable, as well as worth the risks and expenses involved.
Common Reasons for Revision
Here are common reasons patients request a breast implant revision surgery in Dallas, Texas.
This is the term used when the "capsule" of scar tissue that forms around a breast implant becomes thick and feels hard. All patients form a scar capsule around the implant, as this is part of the normal healing process and is evidence of your body's immune system protecting you against foreign materials. If a patient's scar capsule hardens, it may contract and lead to a deformed, painful breast. Dr. Toledo and the staff of the Highland Park Plastic Surgery Center will do everything possible to help prevent capsular contraction, but, despite the best efforts by the best surgeons, 10-20% of patients will have this complication to some degree.
This condition occurs when the implant slides down your chest, below your natural inframammary fold. Typically, this complication occurs in women who have poorly developed folds, tight skin, and large pectoralis muscles. Common examples are body builders, tennis players, and athletic women in general whose excessive use of the pectoralis may push the implant down. If the bottoming out is severe, then a surgical revision is needed.
Some patients request a revision surgery because they desire their breasts to be bigger or smaller. Dr. Toledo and the staff of the Highland Park Plastic Surgery Center will make every effort to ensure that you choose the correct implant during the primary surgery to avoid a revision. However, as patients age, they may realize that large breasts are not important to them anymore. Additionally, with weight gain, what was once a C cup in a 20-year-old could become a DD cup in a 50-year-old! These patients require a smaller implant, no implant, or possibly a breast lift.
Visible rippling and wrinkling beneath the skin usually occur with saline implants that are placed over the muscle, especially in individuals with thin skin and minimal breast tissue. The larger the implant, the more potential there is for rippling— regardless of whether the implants are saline or silicone. This deformity is difficult to correct and may involve changing the type and size of the implants, performing a submuscular placement, or even adding dermal grafts.
While this is rare, implant failure can occur. If a saline implant ruptures, deflation will take place quickly and is noticeable. On the other hand, if a silicone implant ruptures, it may only be detected through a MRI. Silicone implant ruptures often form capsular contractures, as your body is trying to wall off the spillage of silicone gel. This complication occurred frequently in the 1970s and 1980s but is rare with today's better-constructed implant shells. A ruptured implant, whether saline or silicone, will require a revision surgery. Breast implant manufacturers have warranties for their implants to help with the surgery expenses.
Symmastia occurs when implants are placed too close together. In most cases, this is because the implant chosen was the wrong width, shape, or size. Sometimes surgeons, attempting to obtain more cleavage, dissect too close to the middle of the sternum, resulting in symmastia.
Any of the above conditions can result in breast asymmetry. If the asymmetry is significant, a revision surgery may be indicated. Remember that your breasts were asymmetric prior to surgery, and, to some degree, the asymmetry will persist after surgery.
Dr. Toledo performs breast implant revision surgery as an outpatient procedure under general anesthesia at the Highland Park Plastic Surgery Center. Breast revision surgery can be a relatively straightforward procedure, which can be completed in about one hour if Dr. Toledo is simply exchanging breasts implants. Some breast revision surgeries can be extremely difficult, requiring removal of thick capsules, removal of ruptured silicone gel, changing the placement of the implants under the muscle, or performing a breast lift. Sometimes these extreme deformities should be staged into two separate reconstructive procedures. Additionally, some breast revision surgery can be so difficult that improvement—not perfection—of the existing breasts may be the only realistic alternative.
Frequently Asked Questions
What if Dr. Toledo was not my original surgeon?
Dr. Toledo may perform your breast revision surgery even if he was not your original surgeon. Breast revision surgery can be more complex than the original augmentation—especially if you have had complications—so it is important to select a plastic surgeon, like Dr. Toledo, who has years of experience and advanced training in breast surgery in order to best perform these complex procedures. Dr. Toledo also encourages his patients who have had an original breast augmentation performed at the Highland Park Plastic Surgery Center to return for any breast revision surgery that may be required if they experience a problem or desire a change.
Will there be new scars?
Whenever possible, Dr. Toledo will make the breast revision incisions in the same place as your original augmentation incisions. However, if this is not possible, he will place the new incisions where he feels they will be best placed and least conspicuous. Breast revision surgery typically uses an inframammary incision, which means the incision occurs under the fold of the breast.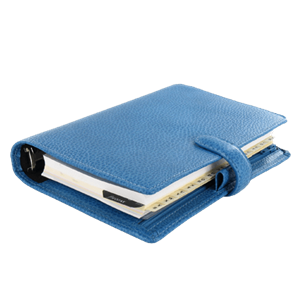 Plan Your Procedure
Average Cost

$10,000

-

$11,500
Contact Us
Breast revision surgery is a custom treatment tailored for your specific needs by plastic surgeon Dr. George A. Toledo. If you are not happy with your breast implants or desire a different outcome, we welcome you to contact our Dallas, Texas office to schedule your appointment at the Highland Park Plastic Surgery Center.
Related Procedures