When diet and exercise aren't enough to help men and women achieve their goals, many grow frustrated with their appearance and can experience low self-esteem. As a board certified plastic surgeon with decades of experience in Dallas, Texas, Dr. Toledo has seen this frustration first-hand. He is proud to offer liposuction to help patients finally achieve their desired looks.
Liposuction is a surgical procedure that successfully removes localized excess fat around the neck, waist, abdomen, hips, buttocks, thighs, knees, and calves. It is also ideal for removing accumulations of excess fat in the male breast, also known as gynecomastia.
Liposuction Reviews
"I went to Dr. Toledo for liposuction. He was honest on what to expect from the beginning. He did an awesome job and I love the way I look! His staff was great! They were all very helpful and caring. I would highly recommend Dr. Toledo and will definitely go to him when I want something else done!"
- D.M. /
Google /
Jan 16, 2018
"I recently had a breast augmentation and liposuction from Dr. Toledo and I look and feel so good! I wish I had done it sooner--it was not painful and I was back at work after a long weekend. He is a fantastic surgeon and the staff is wonderful. Go to him if you need any cosmetic surgery!"
- Anonymous /
RateMDs /
Dec 29, 2016
"Five Stars - I went to Dr. Toledo for a tummy tuck, lipo, and breast reduction. I look fabulous and feel like a million bucks! He did an awesome job and his staff was wonderful, attentive, and caring. He is simply the best! I will return for sure!"
- Anonymous /
Vitals /
Dec 01, 2016
"I recently had a breast augmentation and liposuction from Dr. Toledo and I look and feel so good! I wish I had done it sooner--it was not painful and I was back at work after a long weekend. He is a fantastic surgeon and the staff is wonderful. Go to him if you need any cosmetic surgery!"
- Anonymous /
RateMDs /
Dec 29, 2016
"Dr. Toledo does wonderful work! I went to him in 2012 for a breast augmentation and lift. They look awesome and it's been 5 years! I just recently went back to him for liposuction. The results are amazing! I love his entire staff. So friendly and knowledgeable! They are always eager to answer any and all questions. I highly recommend Dr. Toledo and his staff!!"
- R.H. /
Google /
Jan 16, 2018
Previous
Next
Candidates for liposuction include men and women who are 18 years of age or older and are unhappy with their appearance due to areas of excess fat on the body. It is important to understand that liposuction is not a cure for obesity. Most liposuction patients have tried to lose weight through traditional means, such as diet and exercise, and are seeking surgical enhancement to help them achieve their goals.
This procedure is more appropriate for patients with localized fat bulges that may be genetic and have not been affected by weight reduction and exercise.
The quality of your skin is vital in determining the aesthetic outcome of the liposuction. Youthful, elastic skin will contract easily, usually leaving a smooth surface. Older persons, or those with very poor skin tone, may not be good candidates for liposuction alone. They may require surgical removal of excess skin—for example, an abdominoplasty and thigh or buttocks lifts—done in conjunction with or instead of liposuction.
Liposuction is performed as an outpatient surgery under general anesthesia and may take about two hours; this varies based on the amount of fat to be removed. Smaller areas, like the neck, can be suctioned using only local anesthesia. Dr. Toledo offers traditional and ultrasound liposuction at the Highland Park Plastic Surgery Center. When performing both types of liposuction, a small incision is made in an inconspicuous area near the area to be suctioned. Sterile saline with lidocaine and epinephrine is injected into the fat to help provide anesthesia, as well as minimize bruising and blood loss. This is commonly known as the tumescent technique. Next, a narrow, blunt-ended, hollow surgical instrument—called a cannula—will be inserted through the incision to sculpt the area by removing an appropriate amount of excess fat. After the fat has been suctioned, the incisions are closed with a few tiny sutures, and an elastic garment or binder is applied to help skin heal smoothly and minimize swelling.
After liposuction, surgery patients are able to safely recover at home and return to work in about 3-6 days. Most patients typically experience swelling and some bruising. All patients will wear a compression garment for about four weeks after surgery. Most liposuction patients resume workouts and other strenuous activities about three weeks after surgery.
The results of liposuction are permanent, and your clothes will fit better. Fat cells that are removed do not return, but any fat cells remaining can still increase in size when you gain weight. If you gain weight following liposuction, it is possible to have some increased fat in the area treated, but, usually, other areas of the body will accumulate extra fat instead.
Dr. Toledo and the staff of the Highland Park Plastic Surgery Center in Dallas, Texas will provide you with detailed written and verbal instructions on aftercare and will be available to address any questions or concerns that may arise.
Frequently Asked Questions
What about nonsurgical liposuction?
Thanks to modern advancements, there are some nonsurgical options to reduce fat. While some of these nonsurgical treatments may help some patients reduce small amounts of fat, liposuction is still the most effective treatment for most patients. These nonsurgical options come with multiple risks and provide little reward. Liposuction surgery delivers more consistent and dramatic results with higher rates of patient satisfaction.
What about cellulite and loose skin?
Surgical liposuction only addresses excess fat in the body. If you have loose skin, Dr. Toledo may suggest a skin tightening surgery, such as a tummy tuck, arm lift, or thigh lift to produce the best results. Liposuction is not a treatment for cellulite. In fact, if liposuction is performed on skin with poor elasticity, it can create or enhance cellulite. Most women and some men develop cellulite naturally with aging. Dr. Toledo will discuss your risk of skin dimpling with liposuction.
Will my results last?
Before you have liposuction surgery, it is important to be committed to maintaining your results. While liposuction reduces the number of fat cells in your body, you can still gain and lose weight. Dr. Toledo recommends that you be at or near your ideal weight both before and after your liposuction surgery. Pregnancy after liposuction will also affect your results; however, a second surgery or mommy makeover can be performed to refresh your appearance.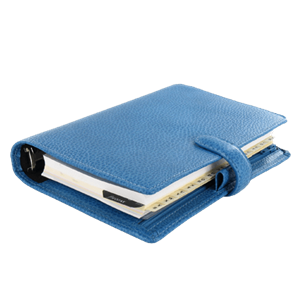 Plan Your Procedure
Average Cost

$6,500

-

$10,000
Contact Us
Liposuction at the Highland Park Plastic Surgery Center offers you the opportunity to have annoying fat diminished almost immediately. Without liposuction, it can be difficult to achieve the slim appearance you want. We offer various options for liposuction treatment based on your personal goals. We invite you to contact our practice in Dallas, Texas, and set up your personal consultation with Dr. George A. Toledo.
Related Procedures