About Breast Augmentation
Cosmetic breast augmentation uses implants to add volume and enlarge the breasts. This procedure improves shape, size, and symmetry of the breasts, which creates gorgeous and natural-looking breasts. Board certified plastic surgeon, Dr. George A. Toledo, is skilled in executing this surgery and performs countless breast augmentations each year at the Highland Park Plastic Surgery Center in Dallas, Texas.
Dr. Toledo and his professional staff are known for providing leading-edge treatments and achieving exceptional surgical results; they have been providing quality care for over three decades. That is just one of the many reasons why so many breast augmentation patients have trusted him to help them achieve their ideal silhouette. Dr. Toledo takes into account each woman's individuality, her body proportions and her cosmetic surgery goals to create a stunning, yet natural-looking, surgical result.
Breast augmentation has always been one of the most popular and widely accepted cosmetic surgeries. Women develop a new sense of self-confidence and feel more feminine when their breasts are more proportionate to their body. Today's FDA approved implants are stronger and safer than those used in the past. Typically, the implants are filled with saline (salt water) or silicone gel; they are also available in a variety of sizes. It is important to mention that women considering augmentation must be 18 years of age, while patients must be 22 years or older in order to receive augmentation with silicone implants. The implant size used depends on a number of factors, including the woman's body shape, chest size, and desired breast size. Depending on the amount of breast tissue and body fat, Dr. Toledo will go either over or under the chest muscle. The shape and placement of the implant will be determined on an individual basis. Women are often pleased to learn that implants should not interfere with breastfeeding.
Breast Augmentation Reviews
"Mommy in need of a makeover! - The best plastic surgeon out there! I couldn't say enough excellent things about him and his staff! I am so pleased with my results!"
- Anonymous /
Vitals /
Aug 16, 2016
"Wonderful doctor and staff - Dr. Toledo and staff are wonderful. I had breast augmentation, tummy tuck and lipo on my lower body. I am very pleased with the results. Dr. Toledo has a dry and funny sense of humor so if you are the kind of person that takes yourself too seriously he may not be the one for you. I personally found him humorous and charming. He and his office staff were nothing but professional at all times. I would recommend him to family and friends!!"
- Anonymous /
Vitals /
Mar 01, 2012
"Amazing Plastic Surgeon - After my first consultation, I knew that Dr. Toledo was the one. He is a brilliant, honest, compassionate, thoughtful, and meticulous doctor. I was particularly impressed by his intuitive nature, in anticipating my needs as a patient and delivering magnificent results that looked gorgeously natural.The procedure I went to Dr. Toledo for was a rhinoplasty, primarily to refashion the shape and size of my nose to better fit the proportions of my face. His results were breathtaking and life-changing. Trusting someone with altering your face is difficult and requires more than a leap of faith, but with Dr. Toledo you can feel safe and comfortable. I am so happy with my decision and even more pleased with the extremely high skill level of the surgeon I chose, Dr. Toledo.Dr. Toldeoâ??s staff is similarly amazing. Ester, the office manager, was my first point of contact; her friendly, informative, and kind approach immediately endeared me to his office. Similarly, the aesthetician Mancyâ??s bubbly, vibrant, and sweet nature not only charmed me, but encouraged me to come in for monthly facialsâ??which have transformed my skin! Lastly, surgical technician Sylvia is a pleasant, down-to-earth, talented lady who removed my sutures with grace and finesse. The entirety of his staff is fabulous in customer service, from the initial consultation to post-operative advice on a Saturday nightâ??they have your back 100%.Dr. Toledo impressed me so much that I brought my best friend in for a breast augmentation and circumferential tummy tuck. This was a very emotional matter, as my friend had lost over 150 lbs. Dr. Toledo sensitively consulted with my friend and, to my delight, delivered amazing results once again. Thanks to Dr. Toledo, my friend now looks like the beautiful bombshell she always felt like inside. You can search high and low, travel the globe, but Dr. Toledo is by far the most talented and genius plastic surgeon in the world. How fortunate and opportune that he is nestled away in a tastefully decorated office in the Park Cities. I strongly recommend Dr. Toledo to anyone looking for a wondrous surgical artist with God-given talent and a rare ability to connect with and deliver results to his patients. A+++"
- Anonymous /
Vitals /
Dec 24, 2013
"Procedure: Breast AugmentationI am very pleased with my results. I was referred to Dr. Toledo from a friend who had her breast augmentation done by him. He answered all my questions I had regarding the surgery during my consultation. His staff is great. Everyone I met with was very friendly and professional. Dr. Toledo isn't a overly friendly guy but he was professional with me and gave me the information I needed pre and post surgery. I'm very pleased with his work and will recommend him to anyone looking to have breast augmentation done."
- Anonymous /
RateMDs /
Aug 12, 2015
"After 3 babies my body was a mess. Dr. Toledo did a tummy tuck and breast augmentation, the mommy makeover, in January 2016. I LOVE MY RESULTS. My belly is totally flat and my breast are perky again. My husband said this has given me my confidence back. I am over the moon happy and would recommend Dr. Toledo to anyone I know. One month later I'm running again and ready for summer. Update: This summer has been great! I was able to wear the sexiest swimsuits and even got some second looks from the frat boys at the Anatole pool. I feel like a new woman."
- R.S. /
Google /
Jan 14, 2019
Previous
Next
Candidates for breast augmentation must be in physical and emotional good health with realistic expectations. If you are dissatisfied with the size and shape of your breasts- whether it is from weight loss, pregnancy, or just simple genetics- breast augmentation surgery will be a welcome solution.
Breast augmentation is performed at the Highland Park Plastic Surgery Center on an outpatient basis under general anesthesia. A board-certified anesthesiologist will be present to make you comfortable and unaware throughout the procedure.
The incisions are typically made in one of three locations: the fold below the breast, the areola margin, or the armpit. Then the implants are placed into the pocket created by Dr. Toledo, using either a submuscular placement (under the pectoralis muscle), or a submammary/subglandular placement (over the pectorlis muscle). The incisions will be closed with small sutures and bandages will be placed over your chest. Your breast augmentation will take about 1 ½ hours. If performed in conjunction with other procedures, your surgery will take longer.
Your breasts will look larger, firmer, and fuller. It takes 3-4 months after surgery for your breasts to obtain their final appearance. At first, they may be somewhat tight and "boxy" in appearance until the skin stretches. Your supportive bra will help shape the breasts as the swelling diminishes. After 6-12 months, the scars should have faded. The scar around the areola tends to blend nicely because of its location between the darker areola pigmentation and lighter skin.
Each woman's breasts have unique characteristics. A plastic surgeon can only work with what the patient is given. Improvement of the existing breast is the only realistic alternative- perfection is impossible. Women's breasts are never the same on both sides and no two women have breasts that are exactly the same. These differences and asymmetries will always exist to some degree after surgery. Breast augmentation surgery offers improvement, not perfection.
Frequently Asked Questions
Do I need a breast lift or augmentation?
Your treatment plan may include breast augmentation, a breast lift, or both. A breast lift removes excess skin and improves the position of the nipples, while augmentation addresses the size and shape of the breasts. During your consultation, Dr. Toledo will perform an exam and explain your best treatment options. A combination augmentation and lift are often a part of a mommy makeover to rejuvenate the breasts after pregnancy and breastfeeding.
Can I breastfeed with implants?
It is usually possible to breastfeed after implants since the breast tissue is not violated by the implant placement. Avoiding the nipple areolar incision helps ensure your ability to breast feed. Pregnancy and breastfeeding can alter your results, so sometimes a breast lift or breast implant revision is needed after children.
Can I have my implants removed?
You may decide at some point that you want to replace or remove your implants. Over time, some patients gain weight, making their breasts too large. In this case, removal of the old implants and/or replacement with smaller ones may be indicated. If you choose to have your implants removed, you may need to have excess skin removed with a breast lift. If you have any questions or concerns after your breast augmentation surgery, schedule an appointment at the Highland Park Plastic Surgery Center to discuss your options.
Do implants cause breast cancer?
The Food and Drug Administration (FDA) is still investigating a possible link between textured silicone breast implants and anaplastic large cell lymphoma (ALCL). This is not breast cancer, but a cancer of the immune cells. According to the World Health Organization (WHO), breast implant-related ALCL is very rare and when caught early, it is easy to treat. Dr. Toledo encourages all patients with breast implants to get regular screenings for breast cancer.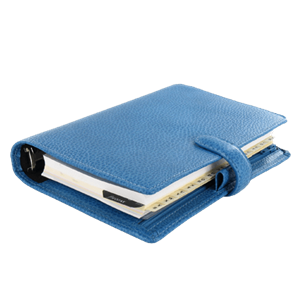 Plan Your Procedure
Average Cost

$6,000

-

$13,000
Contact Us
Breast augmentation is safe, effective and produces outstanding results. Dr. Toledo takes pride in helping women achieve their aesthetic goals. If you have been considering breast augmentation surgery, you owe it to yourself to find a surgeon who will protect your health and safety as well as provide you with remarkable surgical results. Contact the Highland Park Plastic Surgery Center in Dallas, Texas to plan your private consultation with Dr. George A. Toledo.
Related Procedures
Related Post