After Weight Loss Surgery
Men and women who accomplish significant weight loss are to be commended, having overcome a big roadblock in their life. However, while their new figure represents a huge accomplishment, in many cases, they will be faced with new frustrations. This is often due to the loose skin left behind on the body. Significant weight loss generally leaves patients with skin that cannot conform to the new size. Regardless of where the loose skin resides, surgical intervention is needed to remove the issue. Double board-certified plastic surgeon Dr. George A. Toledo offers after weight loss surgery for Dallas, TX men and women. This can be a life-changing treatment at Highland Park Plastic Surgery Center and also serves as a final step in their weight loss journey.
Reviews
"So impressed with Dr. Toledo's rhinoplasty results! And even more impressed with how much my breathing has improved! I didn't even realize how blocked my breathing was until now, it really is life changing. Beautiful results. And a perfect little nose!"
- J.D. /
Yelp /
Mar 24, 2019
"I have spent the last several years wanting to fix my nose but wasn't sure what I needed done exactly / was scared of the process. I decided to just get a consultation to see what my options were. Doctor Toledo's office made the process extremely easy from day one. They had flexibility in their appointments and did not make me wait at all. Doctor Toledo was able to pinpoint exactly what I needed done to my nose. It was nothing major, but it really made an impact on my breathing and physical appearance. I dedicated shortly after the consultation to go through with what he recommended. After that, his staff did everything to make it a smooth process for me. Ester at the front office sat down with me and went over everything I should expect and made sure I didn't leave the office with any questions. They did give me a ton of pre-op instructions but they were all easy and simple to follow. These instructions are a reason my surgery and healing process went so smoothly. On the day of the surgery I was greeted once again with several friendly staff members. They calmed my nerves by getting my excited about this change and I don't even remember falling asleep in the OR. The healing process was also painless. I was up and working the next business day and had no pain at all. The results of the surgery exceeded all of my expectations. I hardly had any swelling just one week after the surgery and the physical appearance was exactly what I wanted. I am also now able to breath better than I did before. If you are a person who is considering a nose job, I wouldn't even think of going to anyone else besides Doctor Toledo. You will be treated with the highest level of care and I promise- your results will be amazing! I am thankful for everyone in that office who made this a truly amazing experience."
- MC /
Other /
Apr 28, 2021
"Truly Life-Changing -Best Decision I Ever Made!! I went in for a Septo-Rhinoplasty almost two months ago and am thrilled with my results! I'm almost thirty and had struggled with insecurity over my crooked nose since I was a child. It may seem a bit melo-dramatic but I always felt like my nose held me back from so much in life. I would hold back from wearing certain hairstyles because they'd make my nose stand out more and absolutely hated wearing my hair back in a bun or ponytail unless I was working out. It was hard for me to make eye contact with people because I felt like all they could see when they looked at me was my nose. Of course this isn't true, but it was hard to convince my mind otherwise when I believed that my nose was ugly. Silly as it may sound, I just wanted my nose to stop controlling my life! I wanted to be able to smile and not worry about how my nostrils flared out. I wanted to get dressed up for a fun night out and actually FEEL pretty rather than constantly carrying around the burden of self-consciousness. When I found Dr. Toledo, I was impressed by all the excellent reviews he had and how natural his work turned out. He is truly a kind and caring man who wants to change people's lives. His staff is equally caring and professional and I felt at ease throughout the whole process. Something very important to me as well was that he asked ME how I wanted my nose to look and worked with me to develop a realistic outcome based on my facial structure vs. telling me what HE wanted to do to my face. He is definitely an artist who values the desires and opinions of his patients. Two months post-op, I finally just feel free. I have a nice, smooth little sloped nose now and I absolutely love it! My confidence in interacting with people has soared and I can finally just go about my life normally as opposed to be constantly being preoccupied with my looks. I say this as someone who is NOT a superficial person. Having this procedure done was never about perfection and completely changing the way I looked. Rather, it was about altering one feature that brought a crippling amount of insecurity so that I could have a weight lifted off my shoulders. Trust me, my body has many imperfections including pointy ears and a crooked smile. But those are all imperfections I can deal with and even embrace as making me uniquely me. My nose was the one imperfection I could not embrace and I feel so relieved to finally just be fully confident and happy. Thank you to Dr. Toledo, Esther, and your amazing staff for changing my life!"
- K.L. /
Other /
Mar 28, 2021
"I saw Dr. Toledo at least 10 years ago and knew that if I ever decided to have a neck lift, he would be the one I would choose to go to, even though we haven't lived in the Dallas area for many years. Dr. Toledo and his staff are very professional and caring, and he is definitely someone you can trust working on your neck and face. Today I am 4 weeks post-op and am beyond thrilled with my results. I have no regrets whatsoever and would highly recommend Dr. Toledo to anyone seeking a cosmetic procedure."
- D.S. /
Google /
Feb 23, 2021
"Dr. Toledo and his staff are extremely professional and welcoming. We cannot be more pleased with our experience and the outcome of the rhinoplasty done on my daughter just a month ago. Dr. Toledo delivered what he promised and my daughter is extremely pleased with her new look. The process and experience was exactly as Dr. Toledo and his staff explained to us during our pre-op appointment. They were very detailed about the whole process including the surgery itself, after surgery do's & don't and the healing process. We would like to express our gratitude & appreciation for Dr. Toledo's professional expertise and his ability to make us feel at ease during the whole experience. We'll definitely recommend Dr. Toledo and his staff to our friends and family."
- A.S. /
Google /
Feb 18, 2021
Previous
Next
The ideal candidates for skin removal surgery are those who have loose and wrinkled skin due to losing a significant amount of weight. Generally, this issue is noticed early on during weight loss. If you have hanging skin, cosmetic skin removal at Highland Park Plastic Surgery Center can remove the deformity and secure the underlying tissue for a healthy, tighter look. It is important that patients be at their goal weight before undergoing this surgery.
Cosmetic skin removal surgery is generally considered a major treatment. It is performed using general anesthesia and can take about 2-4 hours, depending on how many areas of the body are being treated. Fat removal is usually used during surgery to remove fat, followed by skin excision. This operation does require larger incisions than less invasive cosmetic surgeries so scarring will be associated with this treatment. During surgery, every attempt is made by Dr. Toledo to place the incisions as inconspicuous as possible. Dr. Toledo or a member of his team will give you thorough scar care instructions for an effective outcome.
Once released from the surgery center, it is important to take a few days to recover at home. Tubes may be placed near the incision sites to help control drainage, and medical garments should be worn to help with swelling. On average, it takes roughly 7-10 days to get back to a full work day depending on the treatment plan. This surgery can be life changing for patients with visible results that are immediate. Finally, you will be able to wear the clothes you want and move freely without loose skin slowing you down.
Frequently Asked Questions
What will be included in my skin reduction surgery?
Typical body parts that are addressed in after weight loss surgery are the abdomen, buttocks, upper thighs, breasts, arms, and neck. During your consultation, Dr. Toledo will listen to your needs and concerns before performing a physical examination of your body. Once this is complete, he can give you his recommendations for what should be included in your after weight loss surgery.
When should I get my after weight loss surgery?
During the course of losing weight, the areas of loose skin will become more obvious and it is usually around this time that you should schedule a consultation at Highland Park Plastic Surgery Center. During this initial consultation, Dr. Toledo can talk to you about how to prepare for your surgery and what might be included in your treatment plan. Before moving forward with this procedure, you should be at or near your goal weight.
What will my recovery be like after surgery?
Your recovery will vary, depending on the extent of your surgery. If you had many areas treated, you should plan more time for your recovery. During your consultation, Dr. Toledo will let you know what you should expect during your recovery and tips to help you feel more comfortable. Follow-up appointments at Highland Park Plastic Surgery Center will need to be scheduled so Dr. Toledo can monitor your healing.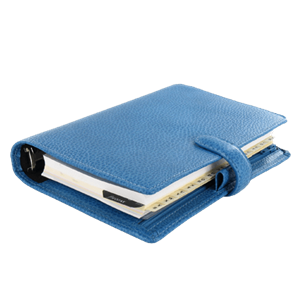 Plan Your Procedure
Average Cost

$12,000

-

$17,000
Contact Us
Weight loss is such a wonderful achievement, and we congratulate you if you have met your specific goals. If loose and hanging skin is a current challenge, Dr. Toledo encourages you to learn about your options for skin removal surgery. After weight loss surgery can further transform your body and help you achieve and surpass all of the outstanding body goals you set for yourself. Contact Highland Park Plastic Surgery Center in Dallas, TX for more information.
Related Procedures