ABDOMINOPLASTY SURGERY, TUMMY TUCK
For women and men alike, getting rid of hanging skin and excess fat along the abdomen can be frustrating and challenging. Pregnancy, weight loss, and aging are the most common reasons why someone may not be able to attain a tighter and slimmer abdomen. A tummy tuck is a cosmetic surgical procedure that successfully transforms the stomach area, creating extraordinary results for patients. Double board-certified plastic surgeon Dr. George A. Toledo performs abdominoplasties that are tailored to meet his patients' needs. This popular surgery at the Highland Park Plastic Surgery Center in Dallas, Texas allows patients the chance to have a new, youthful shape and renewed confidence. Before contacting us for your consultation, learn more about how a tummy tuck can remove excess skin and fat, as well as tighten the abdominal muscles.
Tummy Tuck Reviews
"Patient - I loved Dr. Toledo! After pregnancy I was left with extra loose/extra skin and no amount of exercise helped. I finally decided to have abdominoplasty (tummy tuck) and am so happy I did! Dr. Toledo and his staff were awesome. They made me feel immediately comfortable and the follow-up visit was just as good. I would recommend him to anyone and everyone who is considering cosmetic surgery. Great personality, very professional and talented!"
- Anonymous /
Vitals /
Apr 23, 2010
"Five Stars - I went to Dr. Toledo for a tummy tuck, lipo, and breast reduction. I look fabulous and feel like a million bucks! He did an awesome job and his staff was wonderful, attentive, and caring. He is simply the best! I will return for sure!"
- Anonymous /
Vitals /
Dec 01, 2016
"Best Doctor - I came in with two large hernia on my abdomin from having my threepregnancies over the past years, I was depressed over my body shape and felt in pain daily.Thank's to this woderful doctor I feel great after my surgery that was just a few week ago, Tummy Tuck was the greatest gift ever!!Highly recommend Gorge Toledo if you need a good surgeon.:)"
- Anonymous /
Vitals /
Apr 07, 2013
"Amazing experience and results - I have seen Dr. Toledo for two procedures and each time my experience has been great. He is honest with his recommendations and truly passionate about giving his patients the best results. Originally I had a bad tummy tuck with several complications. I was referred to Dr. Toledo by a friend and I was not disappointed. He corrected my tummy tuck and the results were incredible. I have since gone back for a face lift. The results equally as amazing. I would recommend this doctor to anyone."
- Anonymous /
Vitals /
Sep 28, 2016
"Five Stars - Dr. Toledo performed my facelift last year, along with a brow lift and upper eyelids, and I couldn't believe what a beautiful difference it made in my appearance! I now receive so many compliments about how much younger I look than my actual age. Dr. Toledo and his staff were so attentive to me, answering all my questions and concerns about what to expect. The procedure gave me hardly any discomfort and I even went to my granddaughter's birthday party just couple of days after the surgery! I am so happy that I chose Dr Toledo to perform my facelift. He is wonderful! A tummy tuck is next!"
- Anonymous /
Vitals /
Sep 22, 2016
Previous
Next
Abdominoplasties can be performed on both men and women. The best candidates should be in good health, non-smokers, and near their ideal body weight. Women should be finished with childbearing. Most patients typically experience one or all of the following:
· Excess, loose, and/or sagging abdominal skin
· Abdominal musculature that has stretched out or weakened (called diastasis recti)
· Hernias (umbilical, incisional, or ventral) caused by pregnancy, weight gain, or a previous surgery
· Excess fat deposits under the abdominal skin and waistline
Abdominoplasty, or tummy tuck, is not a weight loss procedure—it focuses on reducing loose skin and improving poor abdominal muscle tone. All of these factors can lead to low self-esteem and are not correctable by diet and exercise. During your consultation at the Highland Park Plastic Surgery Center in Dallas, Texas, Dr. Toledo will discuss with you your personal goals and the available surgical options to meet these goals.
Dr. Toledo will create a unique treatment plan for each patient based on their needs and desires. The extent of the tummy tuck depends on many factors, but the largest determining factor in your surgery is your amount of loose skin. The goal is for the muscles to be flat and tight, as well as for minimal loose skin to be observable when in a sitting position. The types of abdominoplasty are as follows:
· Mini or Partial Tummy Tuck: This surgery typically focuses on loose skin in the lower abdomen and usually results in a shorter scar. This procedure may incorporate Cesarean section and/or hysterectomy scar revision as well.
· Full or Standard Tummy Tuck: This surgery addresses all the excess skin of the anterior abdomen, as well as muscle looseness and hernias. This method places the incision from hip to hip, just above the pubic area.
· Extended Abdominoplasty: This includes a standard tummy tuck, as well as addresses the excess skin over the lateral hip, thigh, and buttocks area. The most comprehensive of these procedures is also known as a mid-body lift.
Your surgery will most likely be performed as an outpatient procedure at the Highland Park Plastic Surgery Center. After a recovery period, you will be sent home with a compression garment to promote optimal healing and support hose to prevent blood clots/deep vein thrombosis. You will experience some discomfort for a few days, which can be managed by prescription pain medication. After one week, you should be able to resume nonstrenuous activities; however, we recommend waiting 3 to 4 weeks before resuming strenuous exercise.
Dr. Toledo and the staff of the Highland Park Plastic Surgery Center in Dallas, Texas will provide you with detailed written and verbal instructions describing aftercare and will be available to address any post-operative questions or concerns that you may have.
Frequently Asked Questions
What type of tummy tuck should I get?
There are three main types of tummy tucks: mini, full, and extended. In your consultation, Dr. Toledo will ask about your needs and goals before examining your stomach. Then, he can better recommend which tummy tuck procedure will give you your best results. A full tummy tuck is ideal if you want to address issues in the upper and lower abdomen, while a mini tummy tuck is preferred if you only have problems below your belly button, similar to a "pooch." An extended tummy tuck is designed to improve the abdomen, as well as the hips and upper thighs.
What will my scars look like?
The incisions needed for your tummy tuck will depend on how extensive a correction is desired. For all tummy tucks, Dr. Toledo makes the smallest, thinnest incisions possible to limit scarring. He also makes incisions in less visible areas, such as in the pubic region or belly button, so they can be easily concealed by a swimsuit or underwear. After your surgery, it is important to follow your scar care instructions so that your incisions heal as flat as possible and blend into your natural skin.
Can I get pregnant after a tummy tuck?
While you can still get pregnant after a tummy tuck, it may alter your results. Dr. Toledo recommends that you be finished with planned pregnancies and childbirth before you consider a tummy tuck. If you do get pregnant after a tummy tuck, a revision surgery can be performed to refresh your results if needed.
Can I get a tummy tuck with another surgery?
Many patients combine other surgeries with a tummy tuck to get more dramatic improvements. During your consultation, Dr. Toledo will discuss your concerns so a comprehensive treatment plan can be developed that matches your goals. You may combine a tummy tuck with breast surgery or liposuction. See our mommy makeover section for more information.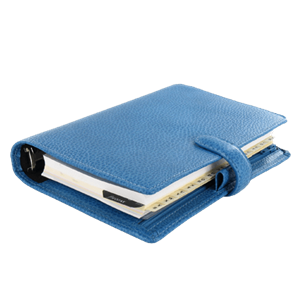 Plan Your Procedure
Average Cost

$7,500

-

$14,000
Contact Us
Many factors can lead to a stretched-out stomach that creates hanging skin. We know it can be annoying and frustrating, and surgery is generally the only way to overcome this. If you are tired of having loose skin in your abdomen, regardless of the severity, cosmetic surgery by Dr. Toledo in Dallas, Texas can help you get the look you want. Please contact the Highland Park Plastic Surgery Center to learn more.
Related Procedures