Aging, genetics, and weight fluctuations can all lead to unexpected changes in the body, including excess fat and sagging skin. Many men and women experience skin laxity in their upper arms that can cause them to feel insecure about their appearance-and even diminish their self-confidence. Dr. George A. Toledo is a double board certified plastic surgeon with more than 30 years of experience helping patients achieve their ideal appearance with arm lift surgery. A brachioplasty, also known as an arm lift , can transform the appearance of the upper body by sculpting the arm and eliminating unattractive, droopy skin.
Reviews
"So impressed with Dr. Toledo's rhinoplasty results! And even more impressed with how much my breathing has improved! I didn't even realize how blocked my breathing was until now, it really is life changing. Beautiful results. And a perfect little nose!"
- J.D. /
Yelp /
Mar 24, 2019
"Dr. Toledo is 11/10. He made my process extremely smooth and painless, and I can't express how happy I am with my results! Highly recommend."
- C.P. /
Google /
Aug 29, 2023
"I had already had a rhinoplasty in 2016, and it was totally botched!!! Dr. Toledo completely saved my face! You can see for yourself with the before and after. It is perfect for my face and I could not be happier! This is 3 months post op."
- A.K. /
Yelp /
Aug 23, 2023
"Dr. Toledo is hands down AMAZING!! He performed my initial procedure in 2001, a second procedure in 2003, and my most recent procedure this year. Nothing but great experience's every time with him and his staff throughout the entire process. I recently had explant surgery and am extremely happy with my results. Dr. Toledo and his staff guided me through the entire process, listened to all my concerns, answered all my questions, and let me know what to expect from the surgery and my results. At my most recent follow up Dr. Toledo made sure that I knew to call or come back in if I have any questions or concerns before my next follow up in three months. Dr. Toledo really cares about his patients, and I am so thankful for him and his staff; they truly are caring and compassionate people who treat you with kindness. Thank you so much Dr. Toledo and staff!!"
- B. /
Google /
Aug 17, 2023
"I'm so grateful for Dr. Toledo, he saved my life. I have been a patient for years. He did my nose 15 years ago. I came in for a consultation to have a facelift and he noticed a bump on my neck right away. He did an exam and sent me to have a sonogram of my thyroid. The results showed thyroid cancer so Dr. Toledo sent me to a surgeon right away. He even called and talked to the surgeon for me. His staff is so caring they called and sent flowers to the hospital. This was one year ago and I am so thankful to Dr. Toledo. My cancer is gone! I believe God sent me to him that day so he could find the nodule on my thyroid. And did I say he is a wonderful plastic surgeon. My nose is still perfect after all these years. I have sent countless friends and family to him."
- D.T. /
Google /
Aug 08, 2023
Previous
Next
Arm lift surgery candidates include men and women who are unhappy with the appearance of their upper arms due to excess fat or sagging skin. Patients interested in pursuing arm lift surgery should be healthy and non-smokers, as smoking can increase the risk of complications and interfere with the healing process. Finally, it is important that arm lift patients have realistic expectations regarding the outcome of the procedure and healthy motivations for pursuing plastic surgery. Dr. Toledo will help patients decide if the risk significant scarring is worth the anticipated improvement.
At the Highland Park Plastic Surgery Center in Dallas, Texas Dr. Toledo uses several different surgical techniques for arm lifts depending on the following factors.
the amount and location of loose skin.
the amount of excess fat in the arms
the patients goals/expectations, aa well as their tolerance of a scar.
Small Incision Arm Lift
With this surgery, the scar is hidden in the axilla, or armpit. This approach is indicated for individuals with minimal skin laxity in the upper arms and axillas. Liposuction to the upper arms can enhance the results.
Traditional Arm Lift
This procedure involves not only the axillary incision but also an incision that extends down the inner arm as needed to remove the excess skin. The excision of skin and the resulting scar may extend as far down as the elbow.
Extended Arm Lift
This surgery addresses, not only the excess skin of the axilla and upper arm, but also the loose skin and fat of the lateral chest wall. This resulting scar will extend along the lateral side of the breast down to the fold.
Depending on which arm lift surgery you choose, this procedure can be a simple under local anesthesia or a comprehensive procedure that involves more recovery. Many patients are able to return to work and normal activities in a few days; however, strenuous exercise and heavy lifting should be avoided for a few weeks. Dr. Toledo provides thorough post-operative care and closely monitors each patient's recovery. He and his staff are always available to address any questions or concerns that may arise.
Frequently Asked Questions
Can I combine an arm lift with other surgeries?
It is common for arm lift patients to combine this surgery with another procedure. Options may include liposuction, abdominoplasty/tummy tuck, or breast lift. An arm lift is commonly performed on patients who have lost a large amount of weight and want full body contouring.
Will there be scars?
Most patients believe the benefits of a more toned arm outweigh the appearance of scars. Arm lift surgery requires incisions to remove excess skin, which means there will be scarring. However, Dr. Toledo makes every effort to ensure that your incisions are as small as possible and placed in inconspicuous areas. Dr. Toledo may not recommend surgery if you have a family history or a tendency to form hypertrophic or keloid scars.
What results can I expect from an arm lift?
Many patients who undergo arm lift surgery with Dr. Toledo are pleased with their more sculpted, attractive upper arms. Patients have reported being able to wear sleeveless clothing-which they would have normally avoided. You should maintain a healthy lifestyle that includes diet and exercise to maintain optimal results.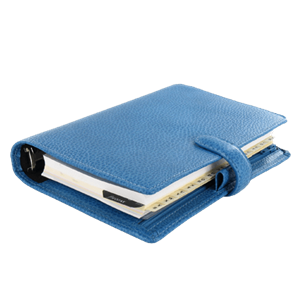 Plan Your Procedure
Average Cost

$7,000

-

$10,500
Contact Us
Whatever you call your "bat wings" or the droopy skin on your arms, Dr. Toledo sees it as an opportunity to change your life with an arm lift. This exciting procedure offers both emotional and physical benefits. If you are at your goal weight and still have loose skin hanging from your upper arms, please call and schedule a private consultation with Dr. George A. Toledo at the Highland Park Plastic Surgery Center. Look younger and fitter with a brachioplasty.
Related Procedures