The term "body contouring" is one that is regularly used in the aesthetic industry to represent a number of procedures that can create a shapelier figure. Individuals who have lost weight, or whose weight has fluctuated over the years, may desire to have a body contouring procedure at Highland Park Plastic Surgery Center to reduce fat, tighten the skin, and sculpt certain areas of the body. In addition, body contouring can be used for men and women who are aging and find that diet and exercise alone no longer provide the shape they desire. Board-certified plastic surgeon Dr. George A. Toledo offers numerous body contouring options, including thigh lift, butt lift, arm lift, breast lift, and liposuction procedures. The possibilities to redefine and rejuvenate your physique are endless.
Dr. Toledo knows that no two patients are alike and performs thorough pre-surgery consultations to understand each patient's weight loss journey, medical needs, and cosmetic desires. For Dr. Toledo, this is one of the most important parts of the surgical process as he is able to listen to his patients and create a customized treatment plan. Contact our office in Dallas, TX to schedule your body contouring consultation.
Reviews
"So impressed with Dr. Toledo's rhinoplasty results! And even more impressed with how much my breathing has improved! I didn't even realize how blocked my breathing was until now, it really is life changing. Beautiful results. And a perfect little nose!"
- J.D. /
Yelp /
Mar 24, 2019
"Dr Toledo is truly the G.O.A.T in his field!! His staff is amazing and totally dedicated to their craft and Dr Toledo!"
- M.A. /
Google /
Jul 23, 2021
"My experience at Dr. Toledos has been great. He's direct and to the point, no BS. His results are incredible, I looked through his website before my consultation and was very impressed which is why I chose to go there. I would recommend to any of my friends."
- Anonymous /
RateMDs /
Jul 21, 2021
"I have total confidence in Dr Toledo. I had face/neck lift, fat transfer to lips/cheeks & dermabrasion above my upper lip. I am healing and feeling so much more confident about myself. This is obvious as I radiate a lovely smile from within. I look 15 plus years younger! My THANKS goes out to Dr. Toledo & his wonderful staff!"
- Anonymous /
RateMDs /
Jul 20, 2021
"I love my breasts and nose. Dr Toledo did a fabulous job and was so nice. So glad I'm a new girl. Watch our boys. "
- Anonymous /
Healthgrades /
Jul 19, 2021
Previous
Next
Body contouring may help if you have sagging skin, deflated body parts (such as the breasts or buttocks), or fat in areas that are hard to lose. The neck, abdomen, lower back, hips, and flanks are examples of areas where fat deposits can collect, creating unwanted bulges. The best candidates for body contouring are Dallas, Texas individuals who are at a healthy, ideal weight and desire a tighter, more defined figure.
After your consultation, Dr. Toledo will create a body contouring treatment plan for you. This may consist of several surgical procedures. Surgeries, such as liposuction, abdominoplasty, and breast lift or augmentation usually require general anesthesia. The goal during these treatments is to create an incision that can be concealed by undergarments and to remove unwanted fat and excess skin, leaving a slimmer, tighter contour. Body contouring is an in-depth procedure that can take several hours to perform, depending on the number of treatments being administered. Dr. Toledo performs all body contouring procedures in the safety of his state-of-the-art facility, the Highland Park Plastic Surgery Center.
If you are having a surgical procedure, you will be sent home to rest and recover afterward. Nonsurgical treatments typically do not have any downtime. It is common for some patients to combine several surgical procedures on several areas of the body, which may require an overnight stay. Body contouring is meant to reshape the body so whether you choose surgical or nonsurgical procedures or a combination of both, you will notice a slimmer, tighter body and a more defined profile.
Frequently Asked Questions
What will be part of my body contouring surgery?
The combination of procedures will be outlined during your initial consultation with Dr. Toledo. Procedures may be scheduled in stages, depending on your overall physical health and the number of areas being addressed. Typically, the grouping will be staged with a combination of either the upper body parts (abdomen, breasts, arms, neck, face) or lower body parts (buttocks, thighs, flanks, knees). This staging helps reduce the risk of complications, such as blood loss and infection. This also shortens the length of time for recovery.
Will I have scarring after my surgery?
In general, a body contouring procedure will result in scarring. Most patients report that once the incisions heal, the scarring is no longer a worry as the benefits of this life-changing surgery are so significant. As an experienced plastic surgeon, Dr. Toledo will make every effort to minimize the appearance of scars by carefully placing the incisions inconspicuously. Post-surgery care is also very important. Topical creams may be prescribed to aid in the healing process. Over time, the scars will lighten and blend in with your natural skin tone.
How long will my body contouring results last?
With proper care, the results of your body contouring surgery can last a long time. To help maintain your results, you should remain at a healthy, stable weight. Significant weight changes or pregnancy after your surgery may impact your results. Natural aging will continue so you may eventually see loose skin develop as you get older. Talk to Dr. Toledo about suggestions that may help you sustain your results.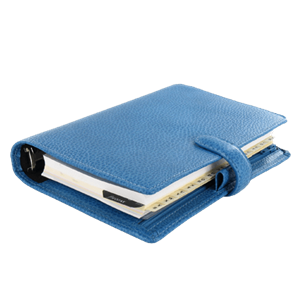 Plan Your Procedure
Average Cost

$6,500

-

$10,000
Contact Us
Whether you want perkier breasts, a fuller bottom, a slimmer waist, or a tighter tummy, body contouring at Highland Park Plastic Surgery Center can give you the shape you desire. We invite you to call our Dallas, TX office and schedule a consultation. We can discuss your goals and create a tailored plan just for you. We look forward to welcoming you to our practice.
Related Procedures