Commonly found on the legs and face, spider veins are small, branching blood vessels that are visible through the skin. Caused by age, genetics, and other factors, spider veins can be red, purple, and blue, which makes them difficult to conceal. Since spider veins usually progress over time and lead to greater visibility, it is important to seek treatment at the first signs. To reduce the appearance of spider veins on the face, Highland Park Plastic Surgery Center offers noninvasive laser vein removal for Dallas, TX men and women. For spider veins on the body, sclerotherapy might be the more appropriate treatment plan. In your private consultation, double board-certified plastic surgeon Dr. George A. Toledo and his trained team of aesthetic professionals will create a personalized plan based on your unique needs and goals for your laser vein treatment.
Reviews
"So impressed with Dr. Toledo's rhinoplasty results! And even more impressed with how much my breathing has improved! I didn't even realize how blocked my breathing was until now, it really is life changing. Beautiful results. And a perfect little nose!"
- J.D. /
Yelp /
Mar 24, 2019
"Rhinoplasty- 2-3 weeks post op, and it only gets better! - Please read - If you are considering Rhinoplasty period, and/or pursuing Dr. Toledo for the surgery.First off I want to start off with the reviews I've read, this may shock you but I can see why some individuals claim his demeanor may not be 100% to your liking. When I first met with him, I was a little put off by some of his comments, as well as feeling as if my hopes were too high. Immediately, I thought what a waste of my consultation, I am going to see someone else! Then I realized... that was just me being entitled, comparative to the service you may expect from a salesperson or restaurant.Dr. Toledo is no salesperson, he is a realist, and a world class surgeon. Look him up, he's been on the news countless times, been on many medical boards and been involved in this field for more than 3, going on 4 decades! Yes surgery is a science, but his craftsmanship is an Art. He perfects that art in every surgery he does, never intents to do a half job, to simply collect and go like most surgeons would!He literally turns down surgeries and makes sure this is something you want or need! He's worked in non-profit organizations and missions to help the less privileged all over the world!SO, if he comes off a little abrupt or isn't exactly sugar coating, please remind yourself that this is one of the top surgeons for what you are searching for! He gets a lot of people who are either not serious, or doing it for the wrong reasons and he is trying to help us all get a better quality and confidence in our day to day living.As for the results it's not exactly what I pictured, because it ended up being even better! I am so happy I moved forward with him and I am 2-3 weeks post op, and it only gets better!Ask yourself, do you want whipped cream with a cherry on top and a subpar nose? Or prefer a careful, attentive and safe surgery with realistic expectations? If so, choose Dr. Toledo, and leave your ego at the door, you're here for a reason!Thank you too Dr. Toledo & his Staff (Esther too!) The Anesthesia Doctor was also amazing, no complaints!"
- J. /
RealSelf /
Dec 16, 2022
"Dec 2022I had a huge midline hernia and needed it repaired along with a complete abdominal wall reconstruction. My abdomen was unsightly and huge! Dr. Toledo's expertise and precision has resulted in a beautiful, flat abdomen!!!! I would not go to anyone else!! Dr. T and his staff are so compassionate, friendly and above and beyond in all their surgical procedures!!! This is my family's 4th surgery with Dr. Toledo. He is beyond exceptional!Wonderful experience, once again!"
- D. /
Healthgrades /
Dec 06, 2022
"I came to get a rhinoplasty a few months ago and it was the best decision I could've made. I was kind of doubtful at first but decided to listen to the positive reviews which left me absolutely loving my results. If you're trying to find the BEST plastic surgeon choose TOLEDO."
- Y.Y. /
Google /
Nov 30, 2022
"I had a rhinoplasty and facelift about 3 months ago. I love my nose and neck. Dr. Toledo did exactly what he told me he would. I trust him completely. His office staff was so nice every time I went in they are so warm and welcoming. I have sent him at least 5 friend who had rhinoplasty surgery too and they all rave about his work. I love Dr. Toledo. "
- S. /
Healthgrades /
Nov 17, 2022
Previous
Next
Laser vein removal treatments at Highland Park Plastic Surgery Center can improve the appearance of small to medium-sized blood vessels located on the face. For blood vessels located on the body, other treatment plans may be recommended. Commonly known as spider veins, these blood vessels are typically not a medical problem, but they are considered unattractive. Many people avoid certain clothing (like shorts and swimsuits) or use a large amount of makeup to try to hide these veins. Laser vein removal is best for patients who are in overall good health, do not have a history of blood clots, and are not pregnant.
Laser vein treatments are performed in our Dallas, TX office as an outpatient procedure in about 20 – 40 minutes, depending on the size and number of areas being treated. During your laser vein procedure, you will lie comfortably in a private treatment room as the affected area is cleansed and prepared. The handheld laser device is passed over the area so the laser energy can target the veins through a series of pulses without affecting the surrounding tissues. The vessel absorbs the laser energy, which collapses and closes the vessel wall. You will be able to leave our office right after the treatment to resume your normal activities.
After your laser vein removal treatment, you may experience redness and swelling, but these symptoms should subside within 7 – 10 days. It is important to avoid prolonged sun exposure, and you should apply sunscreen frequently to the treated areas. Some patients may see visible improvements immediately, but results will vary for each patient. During your initial consultation with Dr. Toledo, realistic expectations will be discussed along with recommendations on how many sessions are needed to achieve your best results. New spider veins will probably develop over time so more treatments may be needed every few years.
Frequently Asked Questions
How much does laser vein removal cost?
Laser vein removal is a treatment that is priced based on how many veins are being treated and how many sessions are needed to attain the desired results. During your consultation, we will evaluate your veins, the size of them, and their location in order to determine the scope of the treatment process and determine your out-of-pocket costs.
Should I get laser vein removal or sclerotherapy?
Laser vein removal works best for veins located on the face. Depending on the types of veins present, the size and location, some treatments may work better than others. Patients who have spider veins on the body may be better candidates for sclerotherapy, which injects a solution into the vein to remove it. Larger veins, such as varicose veins, do not always respond well to the laser, and if the vein is large and bulging, surgery may be necessary. We will work with each patient to determine their best treatment choice based on their specific concerns and goals.
Does the vein go away?
Laser vein removal treats the vein with a focused laser beam that heats up the vein and then destroys it. The technology is very precise and is highly focused on the target area, which helps it to not affect the nearby skin. Once the vein collapses, it takes about 4 – 6 weeks for it to be reabsorbed by the body and disappear. Ideally the vein will go away, but results will vary for each patient.
Where can laser vein removal be used?
Spider veins can be found on the face, upper thighs, back of the legs, and around the ankles. Typically, laser vein removal is safer and more effective on spider veins located on the face. Patients may be better candidates for sclerotherapy if they have spider veins on their body. Our state-of-the-art lasers use precision when treating the specific vein so the tissue and skin around the veins, regardless of how delicate the area is, is generally unaffected.
Is laser vein removal painful?
Most patients report feeling a slight tingling sensation or a slight sting as the laser focuses on the vein. Most lasers on the market, including the one our practice uses, have a built-in cooling system that helps provide a cooling effect. This minimizes discomfort while at the same time, prevents the laser from getting too hot, which can result in a burn or additional damage to the area.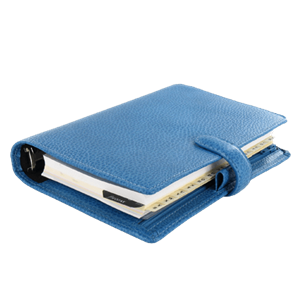 Instead of concealing or covering unwanted spider veins on your face or body, try nonsurgical laser vein removal treatments at Highland Park Plastic Surgery Center in Dallas, TX to improve the appearance of your skin. During your consultation, we can assess your skin and create a laser vein treatment plan that is best for your condition.
Related Procedures