Commonly found on the legs and face, spider veins are small, branching blood vessels that are visible through the skin. Caused by age, genetics, and other factors, spider veins can be red, purple, and blue, which makes them difficult to conceal. Since spider veins usually progress over time and lead to greater visibility, it is important to seek treatment at the first signs. To reduce the appearance of spider veins on the face, Highland Park Plastic Surgery Center offers noninvasive laser vein removal for Dallas, TX men and women. For spider veins on the body, sclerotherapy might be the more appropriate treatment plan. In your private consultation, double board-certified plastic surgeon Dr. George A. Toledo and his trained team of aesthetic professionals will create a personalized plan based on your unique needs and goals for your laser vein treatment.
Reviews
"So impressed with Dr. Toledo's rhinoplasty results! And even more impressed with how much my breathing has improved! I didn't even realize how blocked my breathing was until now, it really is life changing. Beautiful results. And a perfect little nose!"
- J.D. /
Yelp /
Mar 24, 2019
"I have spent the last several years wanting to fix my nose but wasn't sure what I needed done exactly / was scared of the process. I decided to just get a consultation to see what my options were. Doctor Toledo's office made the process extremely easy from day one. They had flexibility in their appointments and did not make me wait at all. Doctor Toledo was able to pinpoint exactly what I needed done to my nose. It was nothing major, but it really made an impact on my breathing and physical appearance. I dedicated shortly after the consultation to go through with what he recommended. After that, his staff did everything to make it a smooth process for me. Ester at the front office sat down with me and went over everything I should expect and made sure I didn't leave the office with any questions. They did give me a ton of pre-op instructions but they were all easy and simple to follow. These instructions are a reason my surgery and healing process went so smoothly. On the day of the surgery I was greeted once again with several friendly staff members. They calmed my nerves by getting my excited about this change and I don't even remember falling asleep in the OR. The healing process was also painless. I was up and working the next business day and had no pain at all. The results of the surgery exceeded all of my expectations. I hardly had any swelling just one week after the surgery and the physical appearance was exactly what I wanted. I am also now able to breath better than I did before. If you are a person who is considering a nose job, I wouldn't even think of going to anyone else besides Doctor Toledo. You will be treated with the highest level of care and I promise- your results will be amazing! I am thankful for everyone in that office who made this a truly amazing experience."
- MC /
Other /
Apr 28, 2021
"Truly Life-Changing -Best Decision I Ever Made!! I went in for a Septo-Rhinoplasty almost two months ago and am thrilled with my results! I'm almost thirty and had struggled with insecurity over my crooked nose since I was a child. It may seem a bit melo-dramatic but I always felt like my nose held me back from so much in life. I would hold back from wearing certain hairstyles because they'd make my nose stand out more and absolutely hated wearing my hair back in a bun or ponytail unless I was working out. It was hard for me to make eye contact with people because I felt like all they could see when they looked at me was my nose. Of course this isn't true, but it was hard to convince my mind otherwise when I believed that my nose was ugly. Silly as it may sound, I just wanted my nose to stop controlling my life! I wanted to be able to smile and not worry about how my nostrils flared out. I wanted to get dressed up for a fun night out and actually FEEL pretty rather than constantly carrying around the burden of self-consciousness. When I found Dr. Toledo, I was impressed by all the excellent reviews he had and how natural his work turned out. He is truly a kind and caring man who wants to change people's lives. His staff is equally caring and professional and I felt at ease throughout the whole process. Something very important to me as well was that he asked ME how I wanted my nose to look and worked with me to develop a realistic outcome based on my facial structure vs. telling me what HE wanted to do to my face. He is definitely an artist who values the desires and opinions of his patients. Two months post-op, I finally just feel free. I have a nice, smooth little sloped nose now and I absolutely love it! My confidence in interacting with people has soared and I can finally just go about my life normally as opposed to be constantly being preoccupied with my looks. I say this as someone who is NOT a superficial person. Having this procedure done was never about perfection and completely changing the way I looked. Rather, it was about altering one feature that brought a crippling amount of insecurity so that I could have a weight lifted off my shoulders. Trust me, my body has many imperfections including pointy ears and a crooked smile. But those are all imperfections I can deal with and even embrace as making me uniquely me. My nose was the one imperfection I could not embrace and I feel so relieved to finally just be fully confident and happy. Thank you to Dr. Toledo, Esther, and your amazing staff for changing my life!"
- K.L. /
Other /
Mar 28, 2021
"I saw Dr. Toledo at least 10 years ago and knew that if I ever decided to have a neck lift, he would be the one I would choose to go to, even though we haven't lived in the Dallas area for many years. Dr. Toledo and his staff are very professional and caring, and he is definitely someone you can trust working on your neck and face. Today I am 4 weeks post-op and am beyond thrilled with my results. I have no regrets whatsoever and would highly recommend Dr. Toledo to anyone seeking a cosmetic procedure."
- D.S. /
Google /
Feb 23, 2021
"Dr. Toledo and his staff are extremely professional and welcoming. We cannot be more pleased with our experience and the outcome of the rhinoplasty done on my daughter just a month ago. Dr. Toledo delivered what he promised and my daughter is extremely pleased with her new look. The process and experience was exactly as Dr. Toledo and his staff explained to us during our pre-op appointment. They were very detailed about the whole process including the surgery itself, after surgery do's & don't and the healing process. We would like to express our gratitude & appreciation for Dr. Toledo's professional expertise and his ability to make us feel at ease during the whole experience. We'll definitely recommend Dr. Toledo and his staff to our friends and family."
- A.S. /
Google /
Feb 18, 2021
Previous
Next
Laser vein removal treatments at Highland Park Plastic Surgery Center can improve the appearance of small to medium-sized blood vessels located on the face. For blood vessels located on the body, other treatment plans may be recommended. Commonly known as spider veins, these blood vessels are typically not a medical problem, but they are considered unattractive. Many people avoid certain clothing (like shorts and swimsuits) or use a large amount of makeup to try to hide these veins. Laser vein removal is best for patients who are in overall good health, do not have a history of blood clots, and are not pregnant.
Laser vein treatments are performed in our Dallas, TX office as an outpatient procedure in about 20 – 40 minutes, depending on the size and number of areas being treated. During your laser vein procedure, you will lie comfortably in a private treatment room as the affected area is cleansed and prepared. The handheld laser device is passed over the area so the laser energy can target the veins through a series of pulses without affecting the surrounding tissues. The vessel absorbs the laser energy, which collapses and closes the vessel wall. You will be able to leave our office right after the treatment to resume your normal activities.
After your laser vein removal treatment, you may experience redness and swelling, but these symptoms should subside within 7 – 10 days. It is important to avoid prolonged sun exposure, and you should apply sunscreen frequently to the treated areas. Some patients may see visible improvements immediately, but results will vary for each patient. During your initial consultation with Dr. Toledo, realistic expectations will be discussed along with recommendations on how many sessions are needed to achieve your best results. New spider veins will probably develop over time so more treatments may be needed every few years.
Frequently Asked Questions
How much does laser vein removal cost?
Laser vein removal is a treatment that is priced based on how many veins are being treated and how many sessions are needed to attain the desired results. During your consultation, we will evaluate your veins, the size of them, and their location in order to determine the scope of the treatment process and determine your out-of-pocket costs.
Should I get laser vein removal or sclerotherapy?
Laser vein removal works best for veins located on the face. Depending on the types of veins present, the size and location, some treatments may work better than others. Patients who have spider veins on the body may be better candidates for sclerotherapy, which injects a solution into the vein to remove it. Larger veins, such as varicose veins, do not always respond well to the laser, and if the vein is large and bulging, surgery may be necessary. We will work with each patient to determine their best treatment choice based on their specific concerns and goals.
Does the vein go away?
Laser vein removal treats the vein with a focused laser beam that heats up the vein and then destroys it. The technology is very precise and is highly focused on the target area, which helps it to not affect the nearby skin. Once the vein collapses, it takes about 4 – 6 weeks for it to be reabsorbed by the body and disappear. Ideally the vein will go away, but results will vary for each patient.
Where can laser vein removal be used?
Spider veins can be found on the face, upper thighs, back of the legs, and around the ankles. Typically, laser vein removal is safer and more effective on spider veins located on the face. Patients may be better candidates for sclerotherapy if they have spider veins on their body. Our state-of-the-art lasers use precision when treating the specific vein so the tissue and skin around the veins, regardless of how delicate the area is, is generally unaffected.
Is laser vein removal painful?
Most patients report feeling a slight tingling sensation or a slight sting as the laser focuses on the vein. Most lasers on the market, including the one our practice uses, have a built-in cooling system that helps provide a cooling effect. This minimizes discomfort while at the same time, prevents the laser from getting too hot, which can result in a burn or additional damage to the area.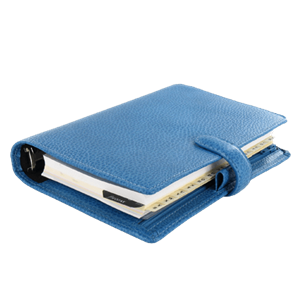 Instead of concealing or covering unwanted spider veins on your face or body, try nonsurgical laser vein removal treatments at Highland Park Plastic Surgery Center in Dallas, TX to improve the appearance of your skin. During your consultation, we can assess your skin and create a laser vein treatment plan that is best for your condition.
Related Procedures