Losing weight is a huge triumph for any individual. But men and women who achieve their weight loss goals sometimes need one extra step to complete their physical transformation. Depending on how long you were overweight and how much weight you lost, loose skin may be a separate challenge if the skin was not able to adapt to the new size and shape of your body. The thighs are particularly an area of concern for many patients. Dallas, Texas board-certified plastic surgeon Dr. George A. Toledo offers thigh lift surgery (known as thighplasty) at Highland Park Plastic Surgery Center, which trims away excess skin on the inner and outer thighs to create a tighter, more contoured appearance. This surgery has risen in popularity because it offers natural results for patients battling loose skin on the thighs. As an active member of many plastic surgery organizations, Dr. Toledo remains abreast of the latest developments in the field and is proud to offer minimally invasive yet effective treatments. Patients who visit Dr. Toledo's practice find that his compassion, professionalism, and his dedication to remarkable results make him one of the top plastic surgeons in the Dallas area.
Reviews
"So impressed with Dr. Toledo's rhinoplasty results! And even more impressed with how much my breathing has improved! I didn't even realize how blocked my breathing was until now, it really is life changing. Beautiful results. And a perfect little nose!"
- J.D. /
Yelp /
Mar 24, 2019
"Dr Toledo is truly the G.O.A.T in his field!! His staff is amazing and totally dedicated to their craft and Dr Toledo!"
- M.A. /
Google /
Jul 23, 2021
"My experience at Dr. Toledos has been great. He's direct and to the point, no BS. His results are incredible, I looked through his website before my consultation and was very impressed which is why I chose to go there. I would recommend to any of my friends."
- Anonymous /
RateMDs /
Jul 21, 2021
"I have total confidence in Dr Toledo. I had face/neck lift, fat transfer to lips/cheeks & dermabrasion above my upper lip. I am healing and feeling so much more confident about myself. This is obvious as I radiate a lovely smile from within. I look 15 plus years younger! My THANKS goes out to Dr. Toledo & his wonderful staff!"
- Anonymous /
RateMDs /
Jul 20, 2021
"I love my breasts and nose. Dr Toledo did a fabulous job and was so nice. So glad I'm a new girl. Watch our boys. "
- Anonymous /
Healthgrades /
Jul 19, 2021
Previous
Next
Thighplasty is a skin removal and skin tightening procedure that addresses loose skin. Thigh lift surgery is considered an after weight loss procedure. It is often performed on patients who have lost 100 pounds or more. It is also popular among older adults who are battling loose skin due to age, as well as with women whose weight changed due to pregnancy. If you have hanging, loose, or wrinkly skin on the upper thighs (either the inner or outer thighs or both), this surgery may be a big help. Please keep in mind that if cellulite is your main concern, Dr. Toledo can suggest other procedures that can help reduce the appearance of cellulite.
During a thigh lift, general anesthesia is typically used. Dr. Toledo performs several different types of thigh lift surgery, including:
Medial Thigh Lift – This procedure focuses on removing excess skin and fat from the inner thigh. During treatment, Dr. Toledo makes an incision near the groin area. Through this incision, he removes excess fat and trims away skin before closing the area with sutures.
Outer Thigh Lift – During an outer thigh lift, Dr. Toledo makes the incision beginning in the groin area and extending around the outside of the hip. This is appropriate for patients who require more substantial body contouring.
Vertical Thigh Lift – Also known as vertical thighplasty, this procedure involves an incision from the groin crease down to the inner knee. It is the most comprehensive thigh lift procedure and is ideal for patients who have a moderate amount of fat and excess skin on the thighs.
This surgery at Highland Park Plastic Surgery Center reshapes the entire thigh area, leaving a shapelier, tighter, more contoured appearance.
Thigh lifts surgery takes about 2 hours to complete. Once the surgery is over, you will be monitored and then sent home to recover. There is usually swelling, bruising, and discomfort during the first days of recovery. The sutures are removed in 6-7 days and most patients are cleared to go back to work. Strenuous exercise is restricted for recovery period typically takes about 6 – 8 weeks. At-home wound care instructions provided by Dr. Toledo will help the incision to heal properly. Even though there will be some scarring, the new shape and contour of your thighs will help you regain your self-confidence and you can show your legs with pride.
Frequently Asked Questions
Will a thigh lift remove cellulite or stretch marks?
A thigh lift is the best choice to achieve nicely contoured and slimmer legs. Since the procedure calls for skin tightening and removing excess fat, it also improves the appearance of cellulite or other skin irregularities (like stretch marks) on your upper legs. If you are concerned about cellulite or stretch marks, let Dr. Toledo know during your consultation so he can customize your surgical plan to match your goals.
How long will my results last?
If you follow a healthy lifestyle that includes a proper diet and regular exercise, you should enjoy the results of your thigh lift for a long time. Dr. Toledo advises that you be at or near a healthy, stable weight before surgery so it is easier to maintain your results. Pregnancy or significant weight changes after a thighplasty can compromise your results. During your consultation, Dr. Toledo will talk to you about what you can do to make your results last longer.
Can I combine a thigh lift with other surgeries?
Many patients combine a thigh lift with a tummy tuck or butt lift in a custom lower body lift. A thigh lift is also a common part of a mommy makeover or after weight loss surgery. During your consultation, talk to Dr. Toledo about all your concerns and goals so he can create a treatment plan that gives you the results you want.
What about a nonsurgical thigh lift?
While there are nonsurgical treatments to reduce fat in the body and tighten skin, they are best for small improvements. Thigh lift surgery is the best way to address moderate to severe amounts of loose skin and stubborn fat on your legs. If you are interested in nonsurgical options, ask Dr. Toledo for more information during your consultation. He will tell you the benefits and drawbacks of both thigh lift surgery and nonsurgical options, as well as his recommendation on which would be best for your goals.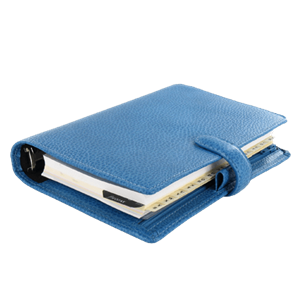 Plan Your Procedure
Average Cost

$7,500

-

$12,000
Contact Us
Get Tighter, Toned Thighs
If you have loose skin on your thighs that causes anxiety or embarrassment, we invite you to contact Highland Park Plastic Surgery Center in Dallas, TX to learn more about thigh lift surgery. It is common for patients to combine this procedure with other body contouring procedures, especially ones that address the lower body, such as abdominoplasty or a lower body lift, depending on your specific condition. Schedule your consultation with plastic surgeon Dr. Toledo, and get the tighter appearance you desire.
Related Procedures