About Breast Lift Surgery
Aging, weight fluctuations, pregnancy, and a genetic predisposition are all factors that can cause the breasts to droop, which is also known as ptosis. As sagging takes place, the skin surrounding the breasts begins to stretch, and no amount of exercise or laser treatments will correct this problem. When this happens, many women are dissatisfied with their appearance and long for a more youthful contour. Breast lift surgery is an ideal procedure for women who wish to eliminate their saggy breasts and are willing to tolerate the resultant scar.
Breast lift surgery is often combined with a breast augmentation to round out the upper part of the breast and achieve a fuller appearance. Women's breasts are never perfectly symmetrical on both sides, and no two women have breasts that are exactly the same. These differences and asymmetries will always exist to some degree after surgery. Breast lift surgery offers improvement, not perfection.
The best candidates for breast lift surgery have loose skin, causing the breasts to hang low on the chest. In some cases, the patient's nipples are also pointing down instead of straight ahead. An ideal patient should be at a normal weight, finished with childbearing, and a non-smoker.
Breast Lift Reviews
"Made Me Look Like Me Again! - Dallas, TX - I am a second generation patient of Dr. Toledos. My mom went to him years ago for a facelift and she looked so good, of course I went to him, too! I had a "mommy makeover"--tummy tuck/breast lift. I look like I did before kids--he is an amazing surgeon! The office staff is wonderful--put me at ease and treated me like family!! I had a perfect experience and would never go to another..."
- M. /
RealSelf /
Sep 06, 2016
"Mommy of 2 Kiddos LOVE my RESULTS - Dallas, TX - I had a tummy tuck, breast aug, & breast lift done several months ago and it was the best thing I have ever done! Before surgery, my breast sagged and I had lost of my volume from breast feeding. Love my kids but they truly dd a number on me. My tummy was loose, stretch marks all over and I had a lot of excess skin. On top of all that I had 2 hernias. I was miserable and hated to look at..."
- M. /
RealSelf /
Aug 30, 2016
"Wonderful doctor and staff! - He acted as if he had all the time in the world to spend with me. He has an excellent, dry sense of humor. Extremely professional. Explained everything that was going to happen, what to expect. I had a TT and breast lift. It was an outpatient procedure. The first night was the most difficult, but what a difference a day makes! I highly recommend him. And, Esther is amazing as well! ..."
- L. /
RealSelf /
Jul 21, 2018
"Over the past 15 years I have had three procedures done by Dr. Toledo . Each experience was more than I could have dreamed and I was extremely pleased with the out come of each procedure . Dr.Toledo changed my life. He is the best. The first procedure in 2005 at age 48 was , after three nine pound plus babies and much weight gain and loss, was a much needed tummy tuck and breast lift. Even though there was so much loose abdominal skin my incision scar was minimal and the surgery transformed my life and the way I felt about myself. Three years later at age 52 after more weight loss I felt the need to address the loose skin on my neck and face. Dr. Toledo was forth coming with what I should expect and the results were phenomenal. He is truly the best at what he does. The entire experience with Dr. Toledo and his staff was professional. The care, compassion and understanding shown to me was the best anyone could receive. Over the next 12 years never once did anyone ask me if I had some "work" done because I never had that "pulled" too tight appearance. I only received compliments on how wonderful my skin looked or that I did not look my age. The facelift allowed me to age well. 12 years later, as gravity will do, I felt it was time for a lower mini lift. 5 weeks after surgery I could not be more pleased. I no longer look mad at the world. My face looks better on my face than sliding down my neck. Over the years I have sent countless friends to Dr. Toledo. For all types of procedures including Rhinoplasty, face lifts and tummy tucks. All have had the same experience as I. Pleased and grateful for Dr.Toledo's surgical skills and the kindness and care shown to them by Dr.Toledo and his staff. I absolutely , with no reservations, recommend Dr. Toledo and I would do it all again."
- C.H. /
Google /
Mar 07, 2021
"I am a second generation patient of Dr. Toledos. My mom went to him years ago for a facelift and she looked so good, of course I went to him, too! I had a "mommy makeover"--tummy tuck/breast lift. I look like I did before kids--he is an amazing surgeon! The office staff is wonderful--put me at ease and treated me like family!! I had a perfect experience and would never go to another surgeon but Dr. Toledo."
- M. /
RealSelf /
Jun 19, 2017
Previous
Next
There are several options when pursuing a breast lift surgery. The surgical technique chosen will depend on how much sagging needs to be corrected, the amount of breast volume you desire, and your ultimate goals. Below are the most common breast lift procedures—beginning with the least invasive.
· Crescent—or Half Moon—Breast Lift: This technique is for minimal droopiness. An incision is made along the superior margin of the areola and a "crescent" of skin is removed to help lift the nipple-areola complex. This resultant scar is usually barely visible. This breast lift is often performed with a breast augmentation to achieve better symmetry.
· Peri-Areolar Breast Lift: This technique utilizes a circular incision around the areola to remove a "donut" of skin, giving the breast a subtle lift; it may also reduce the size of the areola. This technique is useful for breasts with minimal ptosis or breasts with large herniated areolas.
· Vertical Scar—or Lollipop—Breast Lift: This technique also utilizes an incision around the areola, but it adds a vertical incision from the areola down to the inframammary fold. The resultant scar resembles a lollipop—thus, the nickname. This technique allows better reshaping of the breasts and is ideal for moderate sagging or ptosis.
· Anchor Scar Breast Lift: This technique is ideal for breasts with moderate to severe ptosis. The resultant scar looks like a lollipop with the addition of a horizontal scar in the lower breast fold, resembling the shape of an anchor.
During your consultation, Dr. Toledo will evaluate your breasts and recommend the technique that will offer you the best results with the least amount of scarring.
The results of a breast lift vary from person to person. The goal is for the breast tissue to be lifted above the inframammary fold and for the nipple to point straight ahead and be centered on the breast. After surgery, you will be given a support bra to wear for a few weeks. All sutures are removed in 5-7 days. Most women resume normal activity within a few days, but Dr. Toledo recommends waiting approximately three weeks to resume strenuous exercise. Please remember that the aging process of the breast continues after surgery, so sagging will reoccur with time. Dr. Toledo and the staff at the Highland Park Plastic Surgery Center in Dallas, Texas will provide you with detailed written and verbal instructions on aftercare, and they will be available to address any questions or concerns that you may have.
Frequently Asked Questions
Do I need a breast lift or breast implants?
This is a commonly asked question at the Highland Park Plastic Surgery Center. If you have enough volume and are happy with the size of your breasts in a bra, breast implants are not needed. Implants are typically recommended to make the breast larger, but an implant may also give the breast a small amount of "internal" lift. However, if the breasts are significantly saggy but have enough volume, only a breast lift is needed. A breast augmentation can be performed at the same time.
How long will my results last?
Most patients are satisfied with their results for years. The breasts will continue to age normally, so you may begin to see sagging and loose skin over time. Factors like significant weight gain or loss, as well as pregnancy, can alter your results; these instances may require a revision or secondary surgery.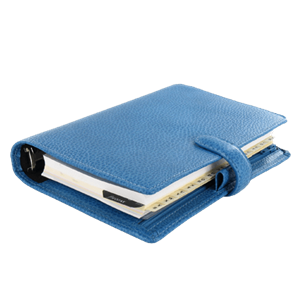 Plan Your Procedure
Average Cost

$8,500

-

$10,500
Contact Us
Related Procedures
Healthier-Looking Breasts
Mastopexy, or breast lift, has changed the lives of countless Dallas, Texas patients. If you suffer from sagging breasts that inhibit everyday activities or prohibit you from wearing certain clothing, a breast lift at the Highland Park Plastic Surgery Center may be the right surgery for you.
Related Post