To help turn back the hands of time and to prevent lines and wrinkles from forming on the upper section of the face, Highland Park Plastic Surgery Center in Dallas, TX is proud to offer BOTOX, Dysport, and Xeomin injectable wrinkle relaxers to local men and women. This nonsurgical procedure provides gorgeous results and is extremely popular among both men and women. Wrinkle relaxers can make a big enhancement to dynamic lines and wrinkles, which are created by making expressions with the muscles contracting on the upper face. The dynamic lines disappear as the face relaxes, but static lines can still exist. BOTOX, Dysport, and Xeomin temporarily block the movements of the muscle to correct these static lines. Wrinkle relaxers are most commonly placed by board-certified plastic surgeon Dr. George A. Toledo between the brows, on the Crow's feet, and along the forehead.
Reviews
"So impressed with Dr. Toledo's rhinoplasty results! And even more impressed with how much my breathing has improved! I didn't even realize how blocked my breathing was until now, it really is life changing. Beautiful results. And a perfect little nose!"
- J.D. /
Yelp /
Mar 24, 2019
"Best Choice for Lower Facelift, Bleph and Breast Reduction!! - I can't say enough good about Dr. Toledo and his staff!! I live in Colorado and booked a procedure with Dr. Toledo for a lower facelift, upper eyes & breast reduction after seeing his before and afters online. I had a bad turkey neck that really bothered me, saggy upper eyes and I wanted a breast reduction. Going there I had expectations and they were completely surpassed. I have a jawline again! And my eyes he did perfectly. The breast reduction/lift is so good I almost cried when I saw them. As soon as the reduction was done all my back pain is gone!! So grateful. You never really know when you choose someone you haven't met and fly there for procedures. Hands down best decision I could have made!! His staff is so caring and makes you feel so comfortable. But equally important is due to his techniques I didn't even need the pain pills. I took over the counter Tylenol just a couple of times and the recovery was so easy and pain free. As you can see by the pictures I could have gone back to work a week after the procedures. He is sooo good at what he does and if I ever get any other procedures it will only be from him! HIGHLY recommend!!!"
- L. /
RealSelf /
Jul 06, 2021
"Dr. Toledo preformed a rhinoplasty on me and he did an excellent job. During my consultation, he was very straight to the point and he was honest with what he could do. He realistically set my expectations with a digital mark up of my nose after surgery. I highly suggest you go to him for your procedure. His staff is also extremely kind and personable."
- A.S. /
Google /
Jun 28, 2021
"Wonder staff, wonderful surgeon, and amazing results!! From the first moment that I walked into the office, I was made to feel at home. I highly recommend Dr Toledo, and his staff!"
- D.D. /
Google /
Jun 24, 2021
"I had wanted a rhinoplasty for over 15 years and was always just too nervous to commit. I wish I had met Dr. Toledo back then, his staff made me extremely comfortable and confident with the decision. The procedure and recovery were shockingly painless, thanks to Dr. Toledo's expertise. My nose is natural and more functional than I could have ever dreamed. He gave me very real expectations and I am beyond happy with the result. I would tell anyone not to fear the recovery if you have Dr. Toledo, the whole process start to finish was a breeze and I have my ideal result. Special thanks to Esther, who went above and beyond to answer all my questions, I could not be happier!"
- T.S. /
Office Visit /
Jun 14, 2021
Previous
Next
Wrinkle relaxers are ideal for individuals who want to smooth the appearance of static lines and prevent dynamic lines on their face nonsurgically. Often, they are used as a preventive treatment even if you are younger — keep in mind how often you tend to make facial expressions. They are a great nonsurgical approach if you have forehead lines or noticeable furrows between the brows. They are also a solution for lines that form around the eyes. If you have deeper lines, an injectable filler may be recommended. Furthermore, if you are older with severe wrinkles, you may opt for a facelift. This offers a more dramatic result, and it is more long-term. Highland Park Plastic Surgery Center offers facelifts, brow lifts, and eyelid surgeries as great options.
Wrinkle relaxer injections are done as an outpatient procedure directly at Highland Park Plastic Surgery Center. If it is your first time to visit us in Dallas, TX for wrinkle relaxers, we usually perform the injection during the same appointment as your consultation with Dr. Toledo. You will be asked to make a number of facial expressions using the upper face, such as squinting, frowning, etc., which will allow us to see where the injections need to be placed. The skin will be cleansed and the relaxer will be injected through a fine needle. You can request a numbing cream to make the procedure more comfortable, but it generally is not necessary. The injections typically take about 10 – 15 minutes, and you can return to your normal activities almost immediately.
After the injection, you can resume your normal activities, but strenuous exercise should be avoided for at least 24 hours. You will be asked to not rub the treated area for a few hours, so the protein binds more effectively to the nerve endings and not spread to adjacent muscles. The treated areas of the face may be slightly red, swollen, or bruised for a few days, but you will not experience any serious or lasting side effects. Overall, the treatment requires no downtime and the patient can resume a normal routine the same day. It takes about 2-3 days for the results to become completely noticeable and the results typically last 3 – 4 months. You should speak to Dr. Toledo about how often to schedule touch-up appointments at Highland Park Plastic Surgery Center to maintain your results.
Frequently Asked Questions
How much does an injectable wrinkle relaxer treatment cost?
Your cost for a wrinkle relaxer treatment will depend on how much product is used. This will vary based on your needs and goals. During your consultation, Dr. Toledo will create your personal treatment plan before he can estimate your costs. Wrinkle relaxers can produce amazing results when performed by a skilled plastic surgeon, like Dr. Toledo, but it can also be unsafe if done by someone without training, which is why it is better to avoid places offering cheap or knock-off injections. Highland Park Plastic Surgery Center often offers treatment specials on wrinkle relaxers, so be sure to ask during your consultation.
How long will my results last?
The results from a wrinkle relaxer treatment can last up to four months, but this may vary between patients. Most patients schedule an appointment every season to refresh their results, but you may want to come back sooner. If you are getting treatments while you are younger as a preventive treatment, you may be able to schedule appointments further apart. After listening to your goals and creating your treatment plan, Dr. Toledo will be better able to estimate when you should schedule your next appointment.
What is the difference between wrinkle relaxers and fillers?
Wrinkle relaxers and wrinkle fillers (like Juvéderm and Restylane) are both popular cosmetic treatments that decrease wrinkles and smooth fine lines. Wrinkle relaxers relax overused facial muscles that cause dynamic wrinkles, like frown lines (between the eyebrows), Crow's feet (in the outer corner's of the eyes), forehead wrinkles, and smile lines. Wrinkle fillers add volume under the skin to correct hollow areas and decrease the appearance of wrinkles on the surface. Depending on your goals, Dr. Toledo may recommend wrinkle relaxers, injectable fillers, or a combination of both.
Are wrinkle relaxers safe?
When administered properly, wrinkle relaxers rarely cause any complications. With that said, it is still very important to find someone who has experience in handling this medication, like Dr. Toledo. Too much of the product can cause an undesirable outcome. A skilled plastic surgeon will use just enough of the medication to effectively freeze the facial muscles that cause wrinkles while leaving nearby muscles unaffected.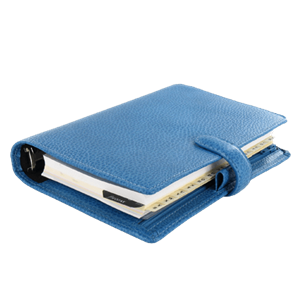 Do not worry! You can smile, frown, laugh, and make any other expression you want without causing wrinkles, thanks to wrinkle relaxer injectable treatments. To smooth and prevent lines on the face, we invite you to schedule a consultation with double board-certified plastic surgeon Dr. Toledo in Dallas, TX to learn more about these amazing, nonsurgical injectable options.
Related Procedures
Related Post