If you run your hands over your face, does your skin feel soft and smooth or rough, like sandpaper? If rough, the top layer of your skin may be cluttered with dead skin cells that are making your complexion dull and uneven. At Highland Park Plastic Surgery Center in Dallas, TX, board-certified plastic surgeon Dr. George A. Toledo and his aesthetic team offer cosmetic services, like noninvasive skin resurfacing with microdermabrasion. Fast and effective, microdermabrasion treatments remove the outer layer of dead skin cells so your complexion is brighter and healthier. This procedure can be used alone or with another cosmetic treatment, like a dermal filler or chemical peel, for more dramatic improvements. During your consultation, we will create a unique treatment plan for your specific skin concerns and cosmetic goals.
Microdermabrasion Reviews
"Dr George Toledo at Highland Park Plastic Surgery Center had the credentials and experience I was looking for in a surgeon. I had known another one of his patients and was so impressed with his work! I could not be any happier with my choice!I had a Face/Neck/Forehead Lift, Lower Lids & Dermabrasion done. I am so thankful to Dr George Toledo, Dr David Jackson, Surgical Tech Sylvia, Nurse Amy & Nurse Betty for taking such good care of me. Their kindness & attentiveness was superior! I could not have been in better hands!! It's been less than 2 weeks since I had surgery and I think the transformation is fabulous already!Thank you Dr Toledo!"
- G.P. /
Google /
Jul 07, 2019
Previous
Next
Microdermabrasion treatments can improve the appearance of surface skin blemishes, including fine lines, uneven texture, dull skin tone, sun damage, scars, and clogged pores. It is safe for people of all skin tone and type that want healthier, clearer skin. These treatments are most often performed on the face, but they can also benefit the skin on your neck and chest. This procedure should not be performed on skin that has an open wound or if you have a chronic condition, like acne or rosacea.
Microdermabrasion treatments are performed in our office after a thorough consultation to determine what services will provide your best results. For the treatment, you will relax in a comfortable chair as your skin is cleaned and prepared. The microdermabrasion handpiece will pass over your skin as the tool both polishes and vacuums the dead skin. While the treatment feels odd, it should not be painful so you should not need a numbing cream or local anesthesia. The microdermabrasion will be applied evenly over the chosen areas with more care and sensitivity around the eyes. Once the treatment is complete, the skin will be lightly cleansed to remove any residue before a moisturizing sunscreen is applied.
After a microdermabrasion treatment, you can resume your normal activities as long as you wear sunscreen or another form of sun protection since your skin will be sensitive. Your face should feel smoother, and your tone should be brighter and more even. To maintain your results, it is recommended to receive these procedures every 4 – 6 weeks. Many Highland Park Plastic Surgery Center patients notice that after microdermabrasion treatments, their home skin care products (especially lotions and creams) absorb more easily into their skin for better results.
Frequently Asked Questions
How much does microdermabrasion cost?
The price for microdermabrasion will be discussed during your consultation with one of our skin care professionals. Once you discuss your needs and they examine your skin, your custom treatment plan will be created. Highland Park Plastic Surgery Center often has specials on treatments, like microdermabrasion, and discounted packages if you buy several sessions.
Should I get microdermabrasion, dermabrasion, or a chemical peel?
Depending on your concerns and goals, a skin care professional will help you decide if microdermabrasion, dermabrasion, or a chemical peel is the best treatment for you. In general, microdermabrasion is good to clear away the outer layer of dead and damaged skin cells so your complexion is smooth and healthier. A light chemical peel produces similar results to microdermabrasion. Dermabrasion or a stronger chemical peel is better if your concerns are deeper. The amount of time you want to spend in recovery may also influence which treatment you want since microdermabrasion requires little to no downtime.
How often should I receive microdermabrasion treatments?
Initially, you should get anywhere from 5 – 12 microdermabrasion treatments every 2 - 4 weeks to see your best results. After that, you should schedule treatments every 4 – 8 weeks to maintain the health of your skin. During your consultation, your technician will create a treatment plan with recommendations specific to your skin's needs that details how often you should schedule appointments for microdermabrasion.
How should I care for my skin after a microdermabrasion treatment?
After your microdermabrasion treatment, you should avoid strenuous activity for at least 24 hours to allow your skin time to rest and heal. You should avoid direct exposure to UV rays (natural sunlight or tanning beds) and protect your skin with sunscreen. To minimize redness and swelling after the procedure, we may recommend a special moisturizer or cold compresses.
Can I combine microdermabrasion with other treatments?
Since microdermabrasion is a surface skin treatment, you may consider combining it with other procedures. Many patients combine microdermabrasion with a facial or an injectable wrinkle treatment, like BOTOX. You should be open about all your aesthetic concerns during your consultation so your technician can create a treatment plan that reaches all your goals.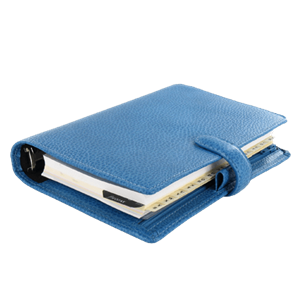 Reveal your healthiest, most radiant complexion with nonsurgical microdermabrasion treatments at Highland Park Plastic Surgery Center. Schedule a consultation to learn more about the benefits of microdermabrasion skin resurfacing and other services at our Dallas, TX office.
Related Procedures